We've had some bookreviews before here on DutchReview. But this is a special one. You've might have read some of Simon Woolcots stuff before. His entry on DutchReview on how to date the Dutch received heaps of attention, mostly positive – but there were some heated anti-sentiments as well.
So now there's a book lying in front of me. The Amsterdam Confessions of a Shallow Man. Besides his reflections on certain aspects of Dutch culture and the expat life in Amsterdam it also follows Simon's private life (better put: the Shallow man's life). And boy, it's a tale full of sin, sex and shallowness. It's a story for adults which easily reads away and the story lives up to its title, it's shallow indeed.
So that might be a drawback for some, if you're looking for a sensitive story with in-depth character analysis this might not be the book for you. But if you like humor and thought out critical analyses of Dutch culture: then this is the book for you!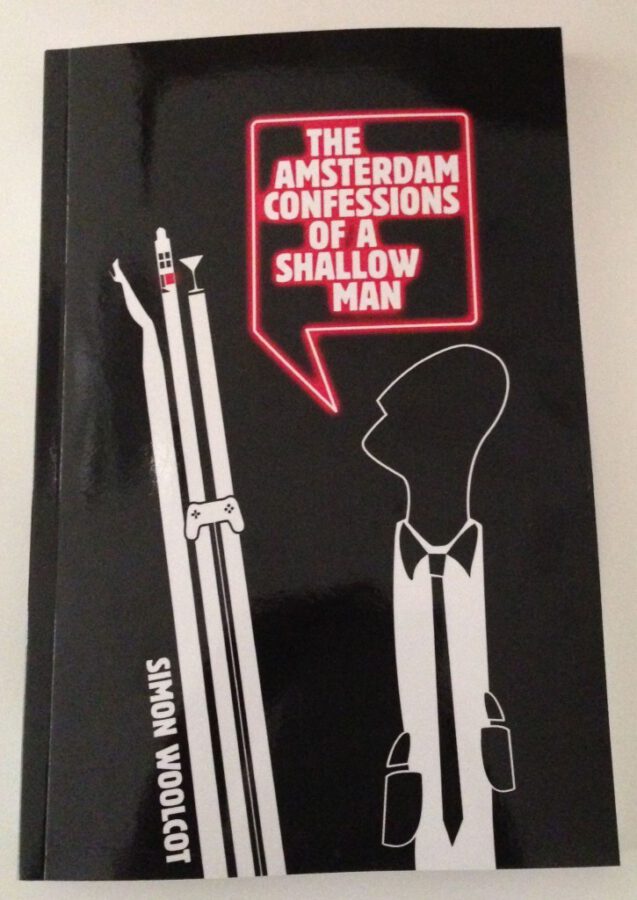 First of all, it's funny as hell; the private story has many good remarks and jokes thrown into it. It also helps the author that he doesn't take himself too seriously all of the time. And he really shines when reviewing aspects of Dutch life; this will appeal to both expat and Dutchie.
Second, he does something which is quite hard to do actually: namely being critical and serious while being funny at the same time. This is done best when on the subject of Dutch culture. The regular discourse usually doesn't get any further then tulips, cheese, gezelligheid or supposed tolerance. It's refreshing to see a different take on the matter for once and there is some open criticism on certain aspects of Dutch society. One can disagree, the book also isn't written in the most compromising form possible, but it always is interesting and funny to read through. Simon pulls no punches and spares no one, the least of all himself. Every time you think that his cynical monologues are getting old, you catch yourself suppressing a smile because the last paragraph you read made you chuckle while simultaneously making you feel embarrassed. Some of his confessions are a bit too close to home. Observe:
I can forgive beautiful women almost anything. Not including my evil ex Lucy, who actually did some things that I could never forgive, but, that aside, as I said usually I'm full of forgiveness, depending on the looks of the recipient.
Charming, right? Well, I'll be damned if there isn't a little bit of Simon in all of us and that last sentence sounded a lot less dirty before I typed it. That's the risk you run when you spend to much time reading this celebration of contemporary shallowness.
Simon, congratulations on a delicious read. Your fellow DutchReviews peers salute you!
Woolcot, Simon (2013-10-27). The Amsterdam Confessions of a Shallow Man (p. 14). Kindle Edition.
Good choice for a Sinterklaas (or Santa Claus) present in the upcoming months! You can order the bookonline here and there!