Remember our article on how anti – LGBT+ American pastor Steven Anderson should be banned from visiting Amsterdam? Well, after pressure from COC Nederland, Mark Harbers has officially banned Anderson from entering the Netherlands, reports nu.nl.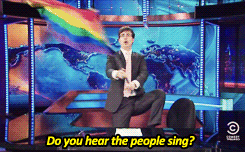 The State Secretary for Justice and Security announced on Wednesday he will follow through with the ban, which several political parties have also supported. Harbers says measures will be taken to keep him from entering the country on May 23, but will not get into details about the entry ban. Anderson will also no longer be allowed entry to the rest of the Schengen area, according to NOS.
Harber says the cabinet is focused on "taking strong action against extremist speakers who, by spreading their ideas, restrict the liberties of others, or even incite them to hatred or violence."
Antwoorden op alle kamervragen #haatprediker zijn binnen.
Vandaag heeft de liefde gewonnen van haat. Vrijheid van meningsuiting is een groot goed, maar de grens ligt voor @D66 bij 't aanzetten tot haat. Nav vreselijke uitspraken kon Nld niet anders dan hem weigeren⤵️ pic.twitter.com/0275v3ed41

— Vera Bergkamp (@Vera_Bergkamp) May 1, 2019
Anderson is known for his bigoted comments against the LGBT+ community and using social media to spread hate speech. He believes all gays should be executed in order to cure AIDS. In regards to the 2016 Orlando shooting in a gay bar, Anderson said this was "good news" since "there are fifty less pedophiles in the world".
"He calls for hatred. He wants governments to kill LGBT people and LGBT people to shoot a bullet through their heads," said Philip Tijsma of COC in the NOS Radio 1 Journal, last week.
Others have taken similar steps to ban the preacher from entering their country. Anderson has also already been officially banned from the UK, South Africa, Botswana, and Jamaica.
We here at the Dutch Review are happy to hear that anti – LGBT+ preacher Steven Anderson has been banned from the Netherlands! There is no room for hatred and prejudice in the Netherlands.
Featured image source: Pixabay/rihaij
Do you agree?? Let us know in the comments, below!