Good news for chocolate lovers – Tony's Chocolonely is opening a chocolate factory in Zaandam (and it will even have a roller coaster)! This news has literally just made my day. It's like a modern-day Charlie and the Chocolate factory – the Dutch edition.
What's Tony's Chocolonely?
How dare you not know what Tony's is! Nah, I'm kidding, but if you're new or have never tried it, I'll give you the low down.
Over the years Tony's Chocolonely has become one of the most popular chocolate brands in the Netherlands, despite it being a higher cost than most chocolate. That's because the chocolate is responsibly sourced, so you really don't mind paying more when you know that it's because the chocolate is fairer to the cocoa farmers. No child labour is also used.
Plus the chocolate really is delicious, so it's worth it too! It's definitely my favourite chocolate out here in the Netherlands. You can get a variety of different flavours such as salted caramel and popping candy and raspberry pieces in white chocolate. Lekker!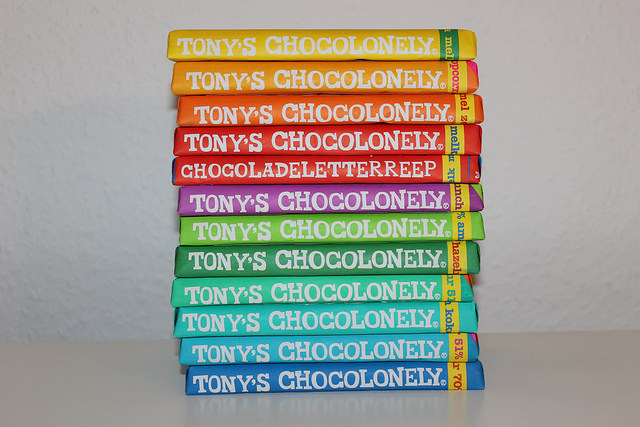 What will be at the chocolate factory?
A real estate investor is buying the Pakhuis de Vrede (former flour mill) in Zaandam and Tony's will be renting it out for their new chocolate factory. Currently, their chocolate is produced in Belgium. This new factory will not only bring some production into the Netherlands, but it will increase the amount of Tony's chocolate out there. People will then have the opportunity to visit the factory, where there plans to be a roller coaster, auditorium, catering facilities and the opportunity to see how the chocolate is made.
If you've watched/read Charlie and the Chocolate Factory, then you'll know this is like a modern day Dutch version. That makes my British heart happy. Much excite.
It won't be completed until 2021 as building work will begin late next year, so we are going to have to wait a little bit for this one.
Are you excited about this new factory? Let us know in the comments!