"I love Ketamine!"
It takes a special kind of stupid to openly state your crime to the public. But one smart drug dealer did exactly that. Police in Geertruidenberg, a small municipality in the province of Noord-Brabant, arrested a Pablo Escobar-wannabe during a regular patrol – and it wasn't too hard to pick him out.

As the man drove by, the police noticed a set of stickers on his rear windshield – one read "Keta" and the other was even less revealing: "I love Ketamine!". Needless to say, this was the cue for the police to halt the driver and have a little talk. As soon as the officers approached, he promptly handed them four bags of white powder – perhaps he was under the impression that they wanted to buy some, but that turned out quite differently.
Upon closer inspection of his vehicle the police found not only more Ketamine but also three-hundred (300!) XTC-pills.
After their discovery the man's house has also been searched, but results have not yet been made public, but due to the sheer volume police is convinced that the man is indeed a legit drug dealer. The case has now been handed to Narcotics for further research.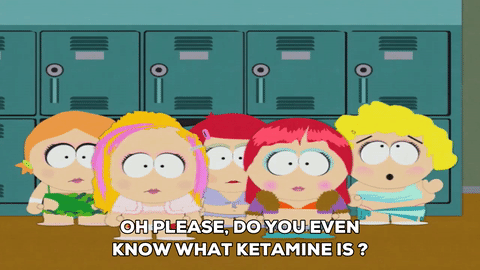 Ketamine – A popular drug.
Just for good measure, we don't recommend drug use much here at Dutch Review, but Ketamine in particular is a bad drug and one that is often stolen from people and places that have better use for it.
Ketamine is really an anesthetic used for emergency surgery, on children or as a strong painkiller for people after surgery as well as for use in animal clinics.
Unfortunately, it has become very popular as a "club drug" for exactly it's anesthetic qualities – it also tends to heighten the effects of other drugs, alcohol and medication. However it also a dangerous drug that has caused many clinical issues and death. What's more it is often stolen from (pet) clinics, pharmacies or patients – you wouldn't want to be part of that scene, would you?
In other words, Ketamine or the people who offer it to you are not your friends!