There will be a press conference held today in Nieuwegein where they will announce the developments of the criminal investigation for the downing of flight MH17 over Eastern Ukraine in 2014.
They have already released the names of 4 suspects who may be prosecuted: Leonid Ghartsjenko from Ukraine and Oleg Poelatov, Igor Girkin and Sergei Dubinski from Russia (source: NOS).
A handful of other people from the Vostok Battalion (who had a fairly minor role in MH17) and Bezler Group are also detailed in our report, but Pulatov, Kharchenko, Gilazov, Sharpov and Naemnik are the main new people we wanted to highlight in this thread.https://t.co/2cVjK2RCPj

— Bellingcat (@bellingcat) June 19, 2019
The criminal investigation is being led by a Joint Investigation Team (JIT), a team established in 2014 consisting of authorities who come from the countries most affected, namely, the Netherlands, Australia, Malaysia, Ukraine, and Belgium.
Downing of flight MH17: What we know so far
The investigation so far tells us the flight was downed by a BUK missile system which was fired from a place in Ukraine that was controlled by pro-Russian separatists at the time of the attack. The missile system is said have been from the 53rd anti-aircraft Brigade of the Russian Armed Forces.
All 298 people on board (196 of them were Dutch) were killed. Australia and the Netherlands have both officially announced that they hold Russia liable.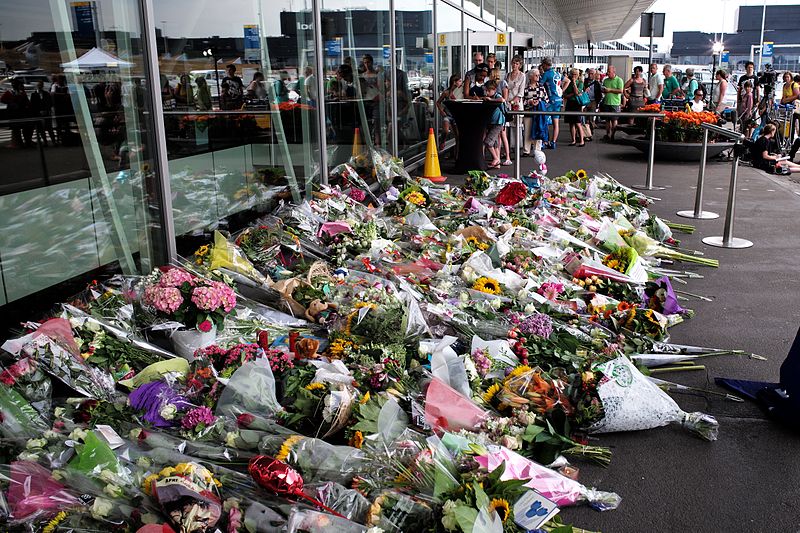 Who are the suspects?
Sergey Dubinsky is a former Russian intelligence officer, who was the "head of the intelligence service of the "people's republic" Donetsk, proclaimed by pro-Russian rebels". Oleg Pulatov is said to have played an important role in the transport of the missile which brought down the place. Igor Girkin was a Russian intelligence colonel and the "defense minister" of the rebel republic of Donetsk. Leonid Chartsjenko was the "head of a battalion of insurgants", and was present at the place where the missile was installed to be launched.
They are all going to be tried for murder, and court proceedings will commence in the month of March in 2020.
We just published a new report that we've been working on for quite a while, identifying a dozen individuals linked to the downing of MH17 who were in the Donetsk region in mid-July 2014. Most of these people had only been known by their call sign before.https://t.co/2cVjK2RCPj

— Bellingcat (@bellingcat) June 19, 2019