Welcome Ladies and Gentlemen to the Daily Dutch News of Friday the 15th 2013. My name is Abuzer (sorry can't help that, yes it is my real name, no I'm not related in any way to Abu Nazir) and I'm here to bring you the news after the day of days. The 14th of November, when the recession finally ended.
Widespread celebrations have broken out, especially at the higher governmental levels. Our new King, restricted by horrible austerity measures the last years, immediately set the tone for our re-renaissance and visited our Kolonies in the Caribean. Can't blame him, only Sinterklaas is crazy enough to visit the Netherlands in these rainy weeks instead of escaping it. There's one picture that sums the trip up way better than we could possibly do with words, so for this one time only, we link to the Reformatorisch Dagblad.
So, the crisis is over, we covered our beloved Royal Family activities, the Netherlands play Japan tomorrow and we haven't been threathened by Russia for some days now. All is well, all quiet on the Dutch front – today.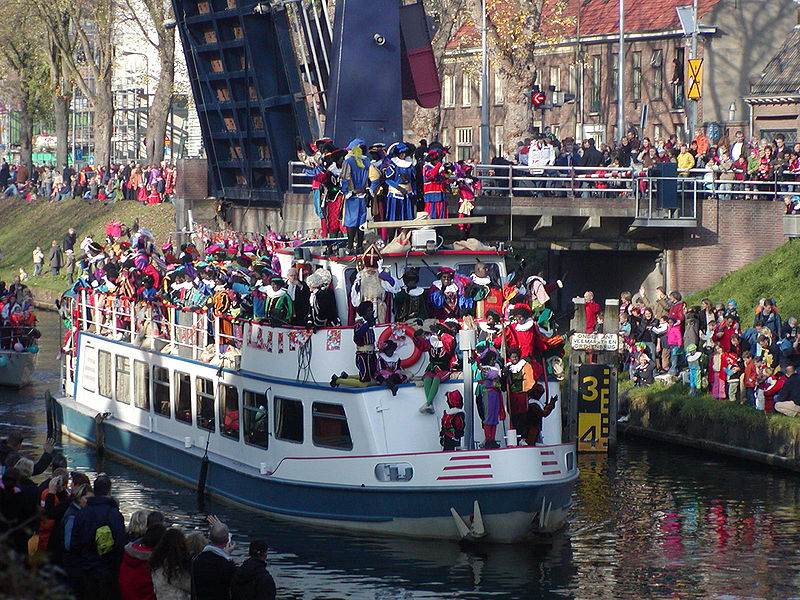 Because tomorrow it's D-Day, it's the Spanish Armada hitting the Dutch port in what is already the biggest riot of the year for the Netherlands. Sinterklaas and his army of Black Petes, will finally visit our country in order to reward the good children, and abduct those ones who didn't behave nice enough to his lair in Spain (man, the more I write about this tradition, the more silly it seems). Police have already announced that they're on high alert with regards to potential protests against the racist thing/tradition that is Zwarte Piet.
So sit tight tomorrow, DutchReview is going to cover all of the events in a Realtime-updated-as-live-as-it-gets blog. All we can do now is hope for a peacefull passing of tomorrow and of course good weather!
Speaking of the weather, here's the forecast for tomorrow: