Welcome readers! This is your Daily dose of Dutch News brought to you by Anna.
On this sunny but windy day there are two of news items I wish to bring to your attention. First and foremost is the new information that has come to light in the Natalee Holloway case. Yes that old chestnut again! The only thing the Netherlands is more infamous for than its drug policy and quality XTC – Joran van der Sloot!
For those of you that understand Dutch, this is a real classic.
Tonight KRO's Brandpunt Reporter will be discussing a number of different theories that they feel have not had enough attention previously. Three to be precise, and surprisingly only one of them includes Joran van der Sloot as a suspect. At this point I think the world is pretty much convinced that he dispatched her on a one way ticket to the bottom of the Caribbean but still, it should be interesting to explore the other theories.
Apparently a number of mistakes were made by the Aruban police in the aftermath of her disappearance. Her personal keycard for the hotelroom that she shared with her friends was used a further three times that night after the time she was last seen. Meaning that either one of her roommates had her key, and she had theirs, or that there could be some truth to Joran's story after all. It leaves open the possibility that he indeed left her passed out on the beach, she woke and up and managed to make it back to her hotel room, only to leave again. This is but one possibility. Currently however, we have no idea because her roommates were never questioned about it by the Aruban police or the FBI.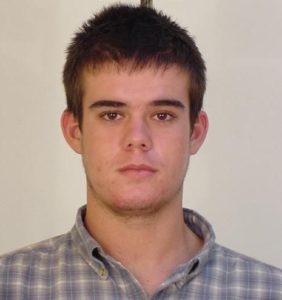 One alternative theory is that she was assaulted by a local DJ who has given some very incriminating statements about the events of that night and his whereabouts. He says he was partying in a club until five in the morning, that night however, all the clubs and bars closed at two. He says he dropped Natalee off that night, yet the place he says he dropped her had security cameras and he is nowhere to be seen.
At the exact spot Joran claims to have left Natalee on the beach, at around the same time, another girl was assaulted by a man who she says tried to drag her into a car and abduct her. Luckily she managed to get away, and the police arrested the man in connection to this. What I cannot fathom is why they LET HIM GO again, allowing him to flee to Colombia, never to be seen again.
Although none of this absolves Joran van der Sloot, it is definitely intriguing and I for one shall be tuning in this evening!
Another big issue at the moment is Zwarte Piet. Dutch Review has already paid quite a bit of attention to this subject in recent weeks. It seems that more than ever people are engaging in the debate over whether or not to drag this tradition out of the stone-age and into modern times. The Mayor of Amsterdam Eberhard van der Laan has acknowledged that there are a number of Amsterdammers who are very much opposed to Zwarte Piet in his current form and wants to sit down with them and attempt to come to a solution that all parties find acceptable. Twenty-one of them made an official complaint and are attempting to prevent the festivities surrounding the arrival of Sinterklaas from including Zwarte Pieten. The committee organising the event has attempted to hand over an olive branch, stating that they wish to look to the future and want to organise festivities that everyone can feel included in.

Lastly I bring you the weather report for today: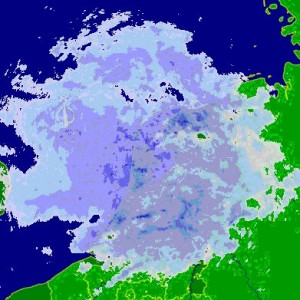 That's all folks!