Hitting you up with your Daily dose of Dutch News is Anna Lambregts.
There are a couple of interesting news items that I wish to bring to your attention today; about how the Dutch state has come into some very dirty money, something called 'Onnogate', and the kick off for Serious Request 2013.
First of all, how the Dutch state has managed to pocket six and a half million euros! In the glory days of the Dutch Underworld (think Holleeder, Endstra and Bruinsma) a man called John Mieremet made a name for himself in the 1980's committing robbery and dealing Hash, eventually climbing up the ladder of Amsterdam's crime syndicate to become a very wealthy man indeed. This good fortune was short lived however, as he was liquidated in Thailand on the 2nd of November 2005. Ironically, days before the assassination he had joked about how all Amsterdam's criminals "are getting rid of each other– great!" in a telephone interview with crime reporter John van den Heuvel in reaction to the assassination of his former lawyer Hingst.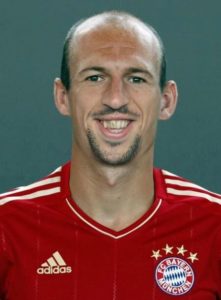 So how has the Dutch state managed to get its hands on his fortune? Well – thinking he was being smart, Mieremet had transferred most of his assets to his wife well before his assassination. Unfortunately for her, this made her an accomplice to money laundering and made her legally culpable. The only smart thing to do was relinquish her claim to the fortune and stay out of jail. Far from seeing it as a hardship, Ms. Eelzak, Mieremet's widow, considers herself to finally be freed of the burden.
As for the Dutch state, all I can think of to say is "WINNING"!
Moving on to more salacious news; Onnogate! The mayor of Maastricht, Onno Hoes has been photographed making out with a young man in a hotel lobby who is 28 years his junior. Not only that, but apparently he is active on Grindr (using a picture of his torso as his profile pic), an app that allows gay men to seek each other out for casual sex. Tut tut. Mr Hoes is a married man – to none other than Albert Verlinde, just about the biggest name in celebrity gossip in Holland. Naturally the ensuing media circus has damaged Mr Hoes' political career and made his personal life the talk of the town. There are probably not too many celebrities shedding a tear for Albert Verlinde though, karma being a bitch and all that. It remains to be seen what the professional consequences are for Onno Hoes.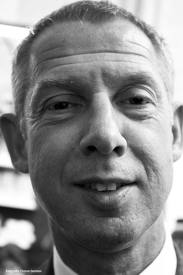 Last but not least, tonight the annual charity event Serious Request will be kicking off. Every year, several DJ's from the radio station 3fm lock themselves in the Glazen Huis (glass house) for six days, without eating any solid food in order to raise money for charity. This year they are raising money to help prevent child mortality due to diarrhea in third world countries. Although I applaud their actions, naturally, I find the slogan they have chosen this year slightly weird. "Let's Clean This Shit Up" is what they came up with. I think they might have taken the whole 'let's be edgy and cool' thing a little too far. It's not a witty play on words, but frankly it's just, well…shit. It's about as appropriate as "I Have a Diarrheam". But then maybe it's just me.