Good afternoon all and welcome to the Daily Dutch News of October the 30th, today's Dutch banking news is brought to you by Abuzer.
With the winter well underway now, the Netherlands have finally left the silly season behind. Zwarte Piet gate seems to calming down and the damage done by Monday's storm is assessed and dealt with. And guess what, some other more serious damage done the past few years is being 'corrected' as well.
You might remember the economic crisis, this thing that caused major economic problems in the whole world and is mainly responsible for you not being able to sell your house or get a job in this day and age.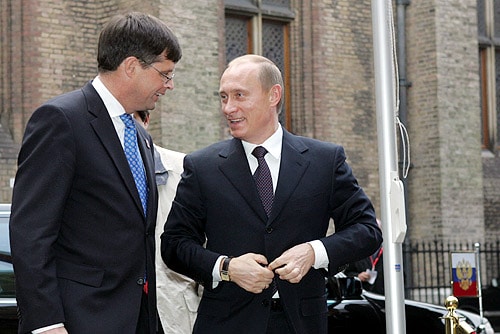 With the economic crisis now finally subduing a bit in intensity, even in our slow Low-Lands, some of the guilty parties were featured in the news today.
The Lions always pay their debts…
ING, one of the leading Dutch banking and insurance companies, announced this Wednesday that it will pay another 1,1 billion euro to the Dutch state. Bringing their grand total of payments up to 11,3 billion euro's in total, with still one installment to be fulfilled. What is this financial communism you might ask? Well, the Dutch state loaned ING 10 billion euro's during the hey-day of the financial crisis (can a 'hey-day' be used when it's negative – drop me in the answers in the comments) and it looks like we're getting that money back as well. With a decent amount of interest too! So I'm going to do something here on DutchReview which doesn't occur quite often: well done Dutch government! You saved a bank and made money whilst doing it, that could have gone worse. My faith in the Dutch banking system is almost completely restored!
Rabobank and the Libor interest rate fraud
Just when my faith was restored, it was shot down once more. We already knew that fixing the system and outright corruption occurred a lot in the financial industry. But that was probably all just happening at shady American hedge-funds and Cypriot banks right? Not at our trusty cooperative bank – the Rabobank. Coincidentally the only bank which didn't need financial support from the government the past years. Well, it turns out that the Rabobank was one of the participating banks in the Libor interest rate fraud. Since all of these financial systems are really complicated I will forego on explaining such a system (or fraud method). However, it wasn't like the employees didn't know they were engaged in criminal activities. Since they joked frequently about how they ripped of their customers and how they fixed the interest rate which inflicted billions in damages upon society. Luckily, the police found out about it and they have put these criminals behind bars, because that happens when you commit fraud for millions of euros.
(Or your employer closes a deal and pays off further prosecution, but surely that will not happen anymore in this day and age?)
And now for the weather report: