Welcome to your dose of Daily Dutch News, brought to you by Abuzer van Leeuwen (shameless selfpromotion: @AbuzervL), the news practically writes itself today since this 5th of December (aka 'pakjesavond') marks the end of this year's Zwarte Piet wars, only to return somewhere in September 2014 of course.
So yes, pakjesavond, in case you're an expat at work in the Netherlands, this is what probably happens today at your office: all the parents are probably fetching all their last-minute gifts for the kids, most of the other Dutch people are probably pre-occupied with writing nasty poems for one's family members or friends. Then at proximately 3 to 4 o'clock your colleagues will mutter something about the NS, Sinterklaas and the storm and ditch work early in order to celebrate pakjesavond. And so the Sinterklaas period of 2013 ends, next up on the Dutch front of never-ending discussion about nothing are prohibiting fireworks at New Year and if we should allow Germans to our remembrance ceremonies.
Anyways, more than enough excuses for your Dutch colleagues to leave early. And for you as well, the KNMI (our weather service) has declared code Orange: which isn't meteorology slang for extreme Dutch weather, but more of a warning/alarm for the severe storm expected today. Already hitting the Dutch shores are strong gusts of wind up to 10 beaufort. Combined with the predictable behavior of our national rail road services, it might not be such a bad idea to call it quits somewhat earlier today.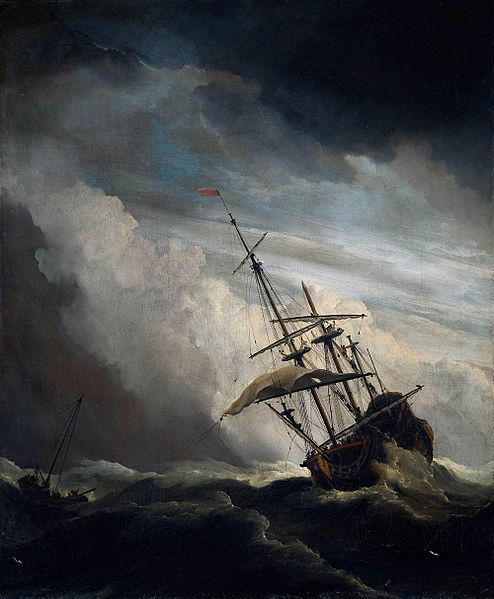 That's it for today folks, normally we end this Daily Dutch Dose of News with our running gag of the crapfest that is the Dutch weather. But since today the weather is actually newsworthy: here are some weather forecasts.
UPDATE: In the North of the Netherlands code RED has been signaled, stay inside folks!