The diplomatic riot continues today as the Kingdom of The Netherlands takes the Russian Federation to trial in front of the International Tribunal for the Law of the Sea in Hamburg, demanding the release of Greenpeace's vessel, the Arctic Sunrise and her activist crew. Not only are they demanding the release of the ship, her crew and all their provisions – but they demand all legal procedures against them be immediately discontinued now and in the future. Those are certainly some cocksure demands they are making.
Equally convinced of its own correctness, Russia isn't even bothering to show up. It seems doubtful that Russia will pay any attention whatsoever to the Tribunal's ruling on this matter. Reconciliation between the two nations seems very far away. In fact, the only things drifting further apart from each other with every passing day would appear to be the island of earthquake rubble the size of Texas that is floating across the Pacific Ocean on a direct course to America's west coast, and its country of origin – Japan.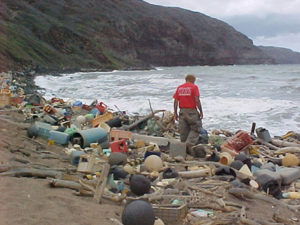 Tonight is going to be an important night for Dutch football as Ajax prepares for its second face-off with Celtic, this time on home ground. Ajax currently holds the last place in Group C in this years' Champions League. Barcelona leads with seven points, followed by AC Milan with five, Celtic with three and Ajax with just one point. If they lose tonight, it will be a record seven Champions League games in a row without victory for the club from Amsterdam. Not good for Ajax's confidence, nor for the reputation of Dutch football in general. Celtic has an equally dismal resume when it comes to away games in the Champions League – they have lost twenty three out of twenty five of them. So this means both teams have something to prove and everything to lose, making this hopefully an interesting match!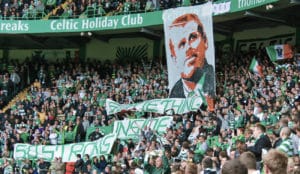 Now for the weather report today: