Maybe it was a surprise party and now it's ruined, thanks a lot Dutch customs! In all seriousness though, there were 90,000 bottles of Vodka destined for Kim Jong Un that never made it there. Obviously, this raises more questions than it answers, for everyone involved. Here is what we know. 
Intercepting the Vodka at Rotterdam
Dutch customs agents at the port of Rotterdam have uncovered no less than 90,000 bottles were removed and seized from their hidden container in the ship's hull. Due to  UN sanctions, there is a worldwide ban on the export of these goods to the communist country.
"The Security Council has imposed clear sanctions on North Korea, and it is important to maintain them — It is therefore entirely justified that the customs finally removed that container" – Sigrid Kaag.
The director of risk management at the port of Rotterdam,  explained to the newspaper. "Our computer systems examine the data. If, for example, something strange happens, if a crazy route was sailed or if we received a tip, the computer will select that container for inspection".
90,000 bottles of vodka found and confiscated
This might come as a surprise but, the Department of State and the U.S. Coast Guard, has issued this advisory to alert persons globally to deceptive shipping practices used by North Korea to evade sanctions. (Sorry Kim, unless you can show me some I.D. that proves you're not an insane warlord I'm afraid you're going to have to lay off the sauce).
The container on board the ship Nebula of the Chinese shipping company Cosco Shipping. Professor of Korea studies at Leiden University, Mr. Remco Breuker, has said "it is very important that the Netherlands has not allowed the load". The population of North Korea lives on a food ration of 300 grams per day, as it turned out last week. Half of what it was previously. "The vodka should be auctioned and the proceeds from it should go to North Korean refugees", says Breuker admirably.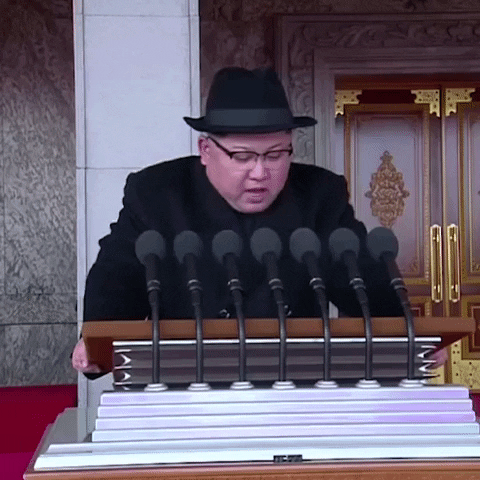 What are your thoughts on the matter? Kim Jong Un, his army and his high command are in for a very dry, very sober gathering. What do foreign dictators even do when they drink? Message their ex and brag about how "long-range" their missiles are?
Join the discussion on our Facebook page!