Dear DutchReview readers, welcome to your Daily Dose of Dutch news, brought to you by Abuzer van Leeuwen.
Can anybody recall the nineties? Oh man, almost no unemployment, the Dutch squad brought Dennis Bergkamp to the game and our economy and credibility was even more robust than that of Germany. Those were the days! All we had to do was sit back while calling all the Southern Europeans lazy. All is down the drain nowadays, but we still had one thing left: our triple A status. (aka AAA).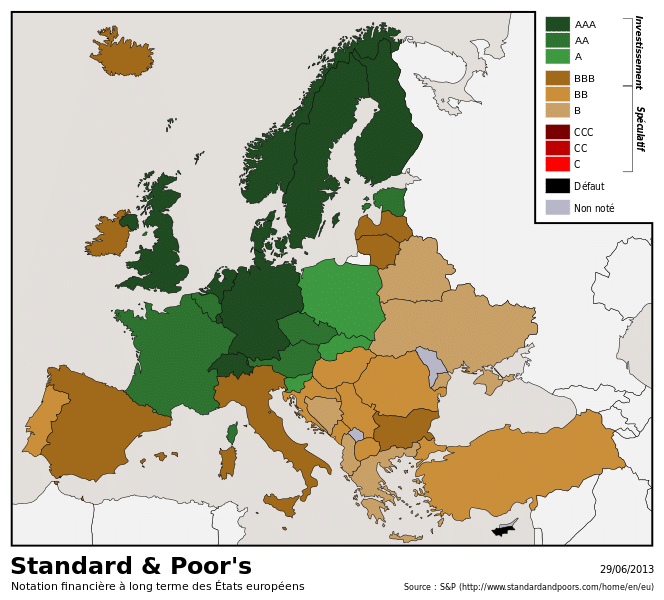 However, disaster struck the Low Lands: credit rating agency Standard & Poor's has lowered its status for the Netherlands from AAA to AA+ with a 'stable' outlook. In a regular American highschool this would mean the max rating, even an 'A' too much, not in this case however. The organization said in February its outlook for the Netherlands was negative. The most important motive for the downgrade was the weak economy and meager prospects. Economic growth is lower than S&P had expected. Gross domestic production is also lower than that of comparable countries. In short, we screwed up. Big time.
As you can read in the article (it's in Dutch), politicians are to blame for failing to redesign our mortgages interest structures. Any Dutch person can remember former Prime Minister Balkenende just laughing away possible restructuring of the 'hypotheekrenteaftrek' (try and pronounce that correctly as a non-native speaker).
Thanks Jan Peter!

And if there's one thing that the Dutch people don't like it's losing our fat third A. Repercussions followed immediately and the ministry of Finance in The Hague was smoke-bombed. The man, 35 years old, was apprehended by the police after his rebellious act.
That's it for this week, enjoy the weather.