She was already under pressure for a couple of days since last week an extremely harsh report about the death of two peacekeepers in Mali was published. After a few clumsy media-appearances and accumulating criticism, Jeanice Hennis finally resigned after last nights parliamentary debate.
Interview gone wrong:
The Mali Report
On the 6th of July 2016, two soldiers died in Mali due to a non-functioning mortar. The report following this tragic accident mopped the floor with the ministery of Defence and their procedures. Safety procedures weren't in order, medical treatment was under par and tons of other mistakes were made. This report came together with tons of other critical remarks coming from the armed forces against Jeanine Hennis, a #hexit was the only thing to do for her – the commander of the armed forces, General Middendorp, also resigned.
Jeanine Hennis was one of Mark Rutte's closest political allies and seemed sure to be in a new cabinet as well, a cabinet which shouldn't take more than month to be seated now (about time!). We guess if the new cabinet wants to make a decent start they can't include Hennis in this one – but let's never make assumptions about the decency of politics.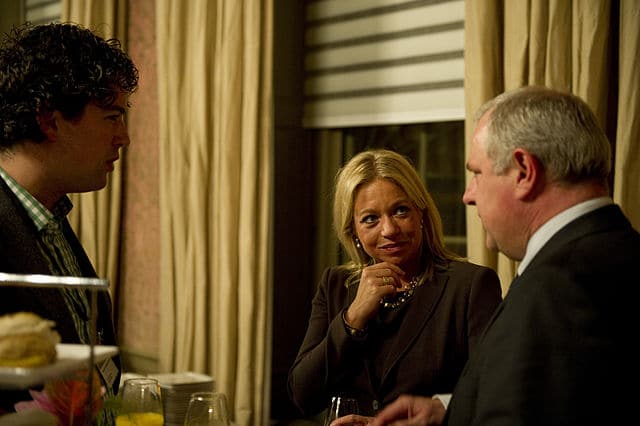 The real problem of the Dutch defense
Money! It might be the only thing Trump is right about, we don't spend enough on our armed forces. We're only spending 1.14% of our BNP, way lower than that 2% we agreed upon with NATO and also lower than the 1.43% average of all NATO members.
How can we properly tell Russia and Turkey to go to hell and do it without Trump if we aren't up for spending the money that is needed to do that?