According to an exit poll by Ipsos for NOS, the PvdA is expected to win the most seats with 18.1% of the votes. With five seats expected in the European Parliament, the party might win twice as many votes than in 2014.
PvdA stands for "Partij van de Arbeid" or the Labour Party. It is a center-left party found in the 1940s by merging several parties that promotes socialist and liberal ideas. The labor party is run by Frans Timmermans, the center-left candidate for European Commission president and is pro- European.
??? Opstaan!

Zo trots. Op @TimmermansEU. Op al die PvdA'ers in het land.

Zo dankbaar. Voof het vertrouwen van zoveel mensen ?? pic.twitter.com/DeCzvN4qDV

— Lodewijk Asscher (@LodewijkA) May 23, 2019
Timmermans says, "I would like to thank everyone in the Netherlands who voted for the PvdA for the trust they have placed in me, and I will do my utmost over the next five years to do justice to that trust… There is a really clear majority in the Netherlands who want the EU to continue to play a role in tackling the problems that need to be solved", reports POLITICO.
Last night I asked young people in Warsaw the same question I ask all over Europe

"You don't let your parents choose your clothes, so why would you let them choose your future?"

In the #EuropeanElections2019 the most important choice you will make is the choice to go and vote. pic.twitter.com/kZfxLIHmf0

— Frans Timmermans (@TimmermansEU) May 22, 2019
What is the Frans Timmermans effect?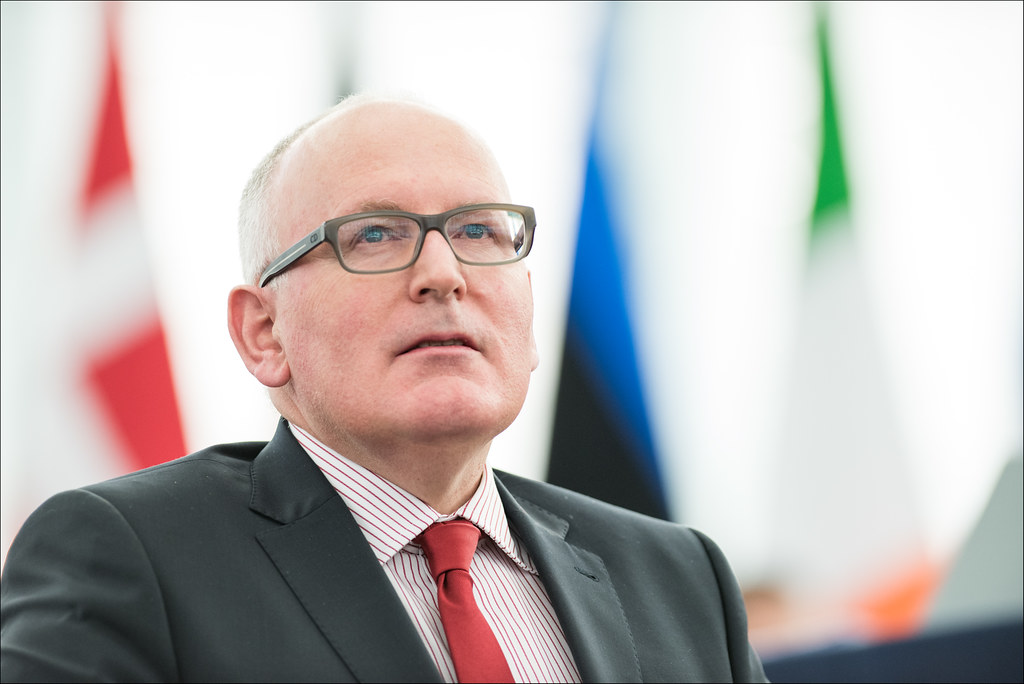 Political reporter Ron Fresen tells NOS, "We are really dealing with the Frans Timmermans effect here." Arguably, the pdvA would not be expected to achieve such a great result if it were not for Frans Timmermans.
A vote for the PvdA appears to be mainly a vote for Timmermans, as voting studies by Ipsos conclude, reports NOS. For just 18% of the voters it mattered who was the leading man on the EU ballot, but that was different for the PvdA voters – as 48% of them indicated that Timmermans was the decisive factor for voting Labour.
Fresen also argues that the left-wing voters seem to have united to vote for pdvA.
Headlines you never thought you'd see: 'The Timmermans effect'. Dutch papers hail surprise Labour victory #EuropeanElection2019 pic.twitter.com/ScnnpYUvqP

— Danny Kemp (@dannyctkemp) May 24, 2019
What are your thoughts? Do you support the party? Let us know in the comments, below!