Dutch people are so stereotyped in this sense. If it rains they want the sun, and now that we have sun and warmth they want it gone as well. Make up your mind Dutchies! Anyways, good news for those that like cycling in the rain. The heatwave is almost gone, and our familiar shitty weather will be back in a few hours as heavy thunder and rain rolls into the country – starting in the Randstad.
The purple stuff is moving West: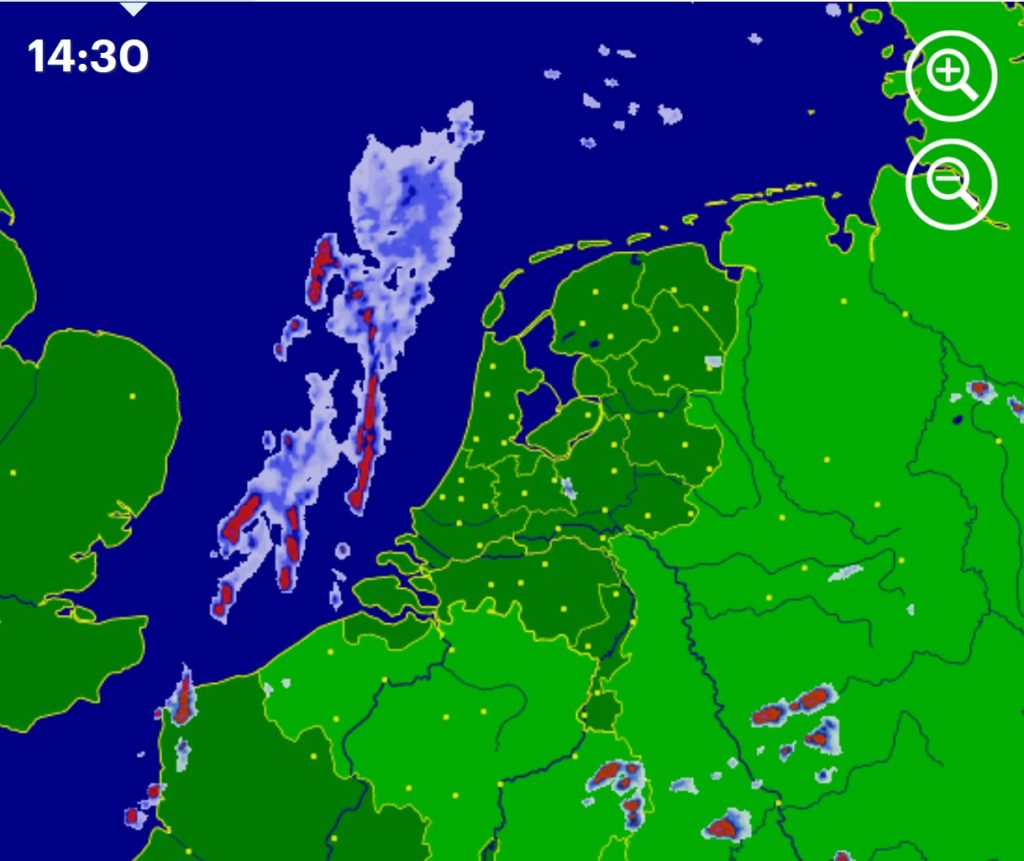 And next week all the good weather will be gone for weeks to come: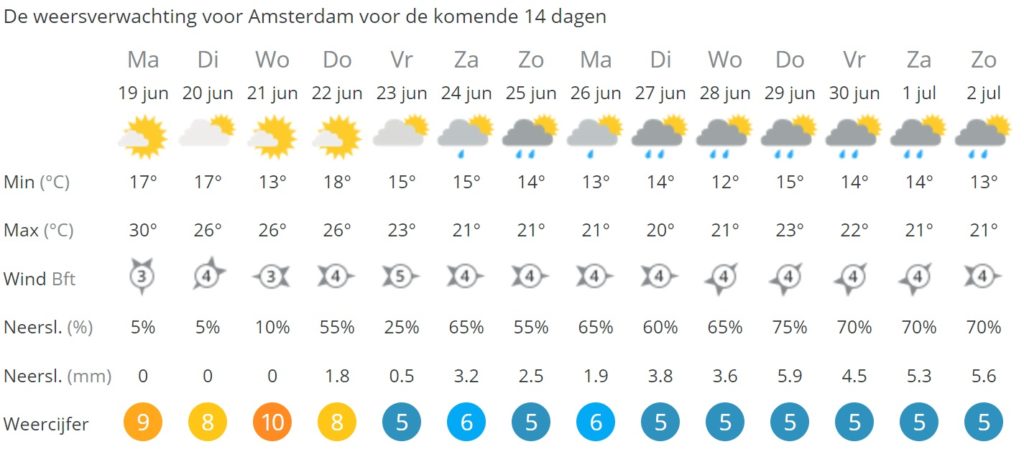 Oh and next time people, can we get through a heatwave with a bit more humor like the Brits?
Useful insights from the London Tube to face the record hot temperatures ???#london #Underground #tube #summer #TFL pic.twitter.com/WRQFRGpjSO

— Federico Antonini (@fed_ant) 22 juni 2017