Will the Holland Heatwave destroy us all? No, it won't – but drink some water will ya…
Yes, those all-caps were needed. After months of writing about Spring while rain was pouring down and it was 10 degrees our prayers have finally been answered. It's hotter than we are used to in the Netherlands and guess what, we have a plan for that. So our weather institute the KNMI prepares to sound the heatwave alarm at the end of the day (A heatwave is official when there are 5 consecutive days above 25C and 3 on which it exceeds 30C, but also whenever we feel like it and it's hot).
There is also already
a yellow alert
called (whatever that is) and the national heat plan has been set in motion. So we've received the brilliant advice to drink more water and dress accordingly if you're an elderly person, chronically ill, a baby and are overweight (that's snowflake language for
fat
). And we're just venturing here, but I'm gonna state that it might also be a good idea to drink some water if you're a regular person-man-woman.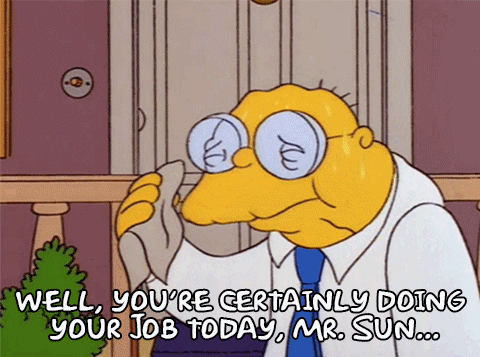 So about that Holland heatwave
To make things bureaucratically interesting, it's the RIVM that does the health plan with a heatwave and not the KNMI. Seven provinces are under the regime of this national heatwave plan, namely Zuid-Holland, Limburg (that's always the hottest one), Gelderland, Utrecht, Overijssel and Brabant. Obviously
apply sunscreen liberally
, and please don't speak to Australians about this little hike in temperatures
for they will laugh at you
.
Other suggestions to do during a Holland Heatwave are moving it to an
urban beach
and of course – fire up that
BBQ and grill some
speklappen with 'sate-saus'.
So will this Holland Heatwave continue? Sure, we're going to have a great summer – totally not going to be over at the end of this week.