At least we're the number one nation when it comes to trolling the new president. First the introductory movie that had over a gazillion views all over the world, the Dutch initiative on the international abortion fund and now someone had the nice idea to put up a petition on the White House website (well, the We the People part of it) to make the Netherlands second! (because we asked for it first! You saw the movie)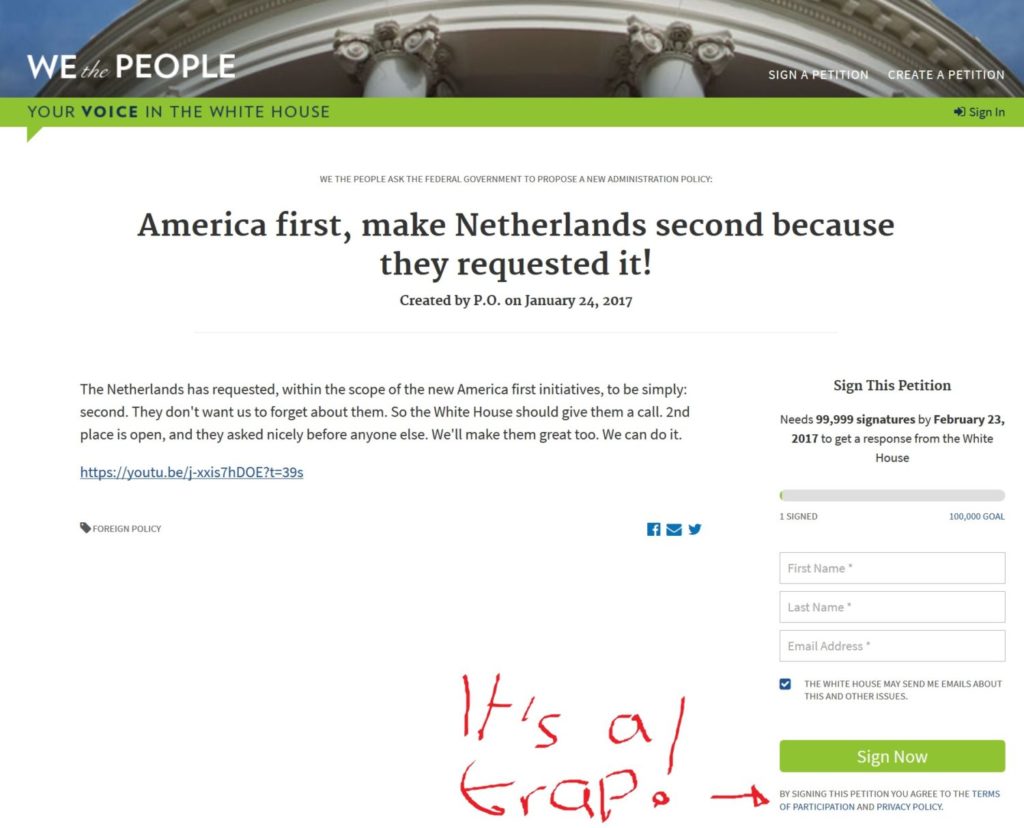 For some reason the tally just stands there at 1. That might be my computer not processing it, it might be because the Trump-administration is blocking everything they don't fancy and don't give a rats ass about free speech and democracy. Or it might be because you have to hand over your soul to the new regime if you want to sign it, DON'T DO IT FOLKS!
Let's just hope that Trump won't go through George Dubya Bush his old stuff and finds that piece of legislation that allows for an invasion of the Netherlands.
Oh, want to sign that petition and see if the Trump administration has only half the sense of humor as the previous Obama administration when a Death Star-petition was answered? Go right ahead!