The UK has threatened to become a tax haven if the EU doesn't give it what it wants. Yes, that is the big Brexit plan. After weeks of saying little more than "Brexit means Brexit", or "We want a red, white and blue Brexit", or "We want a porcelain Brexit with a strong flush", the British government has now revealed that what Brexit actually means is slashing corporate tax to attract global businesses to the UK. Theresa May, the Chief Wrangler at Brexit Ranch, set this out in a speech yesterday.
No doubt those portions of the UK that voted for Brexit because they felt "left behind" are overjoyed to know that big global companies will be able to avoid paying taxes in Britain's post-Brexit utopia. It's not as if Brexit was a working class revolt against wealthy elites, anyway.
Raid on the Medway Part II: Sunk By The Dutch
But not so fast! Theresa May's plans to model the UK economy on that of the Cayman Islands (or the Dutch one) may well be under threat. And not just from anyone: from an old naval rival. The Dutch might be preparing an ambush on Chatham once again!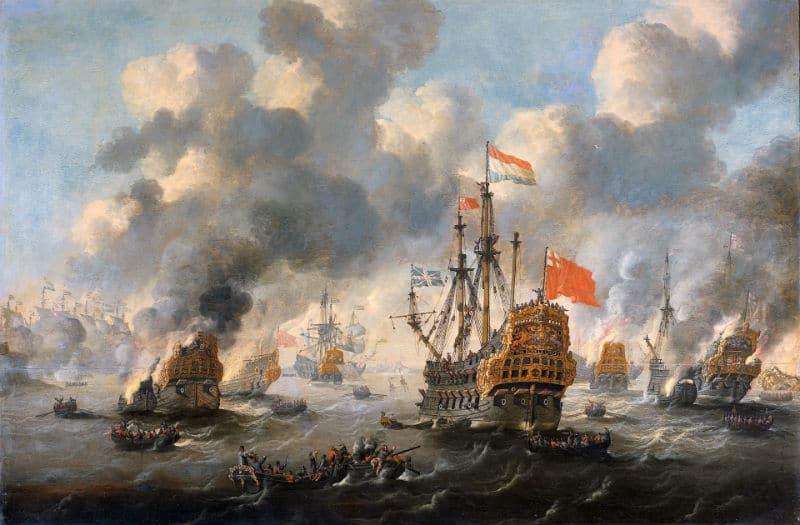 The deputy prime minister of the Netherlands, Lodewijk Asscher, who is also the leader of the Dutch Labour Party (PvdA), wrote a letter to left-of-centre politicians across the EU, setting out his opposition to the UK's plans. A new trade agreement with the UK was needed, he said, "but only if we can agree firmly upon tackling tax avoidance and stopping the fiscal race to the bottom".
The problem here is that the UK might already be so far up its own bottom that there is no retreat.
If Asscher has any say in the matter, it means that the Netherlands will likely block any trade deal that allows the UK to become the majestic corporate tax haven that Theresa May envisages.
How Hard Do You Like Your Brexit, Madam?
That is not to say that the UK won't still try. And so, Theresa May's former friends in Europe are busy drafting their negotiating positions. Bert Koenders, the Dutch Foreign Minister, said it was a good thing that the British government had set out what it wants from Brexit. The UK wants a constructive new relationship with the EU, and "we share that wish", he said.
Either way, by the looks of things, the UK should not be surprised if at some point the Dutch send another flotilla up our Medway.