Tourism caused issues last weekend
We all knew it was going to happen and it did. This Easter holiday Keukenhof and Kinderdijk got so busy that it caused congestion, accidents, security risks and people were asked not to come. For the locals, it really wasn't a fun time. 
Yup – it's time of year again where tourists flock from all over to check out the beauties of the Netherlands. But what issues does this cause? Well, we reported that one million extra people were expected to arrive in the Netherlands just for the Easter break. And where do those extra one million people go? To the main attractions in Holland – Amsterdam, Kinderdijk, the bulb region, you name it… and they certainly made their presence known.
Kinderdijk
According to NOS, it was so busy at Kinderdijk on Sunday that visitors were actually turned away and paid trips onsite were limited due to security and to stop overcrowding. Car parks were overflowing, traffic jams were forming and it was so busy that people were queuing just to walk down the paths.
After this, they told people not to go that weekend and to come back another time. I didn't see the news so I was also guilty of this on Monday as I went myself as I live close. I had a visitor over who came specifically to see the highlights of the Netherlands as it's the only time they could get off work to come (which is the same for most other people, hence the tourist rush). I went so early that we missed the rush – but we saw overcrowded car parks filled with caravans all on their holidays. People just can't get enough of the windmills. For the locals though: this is not a Dutch dream.
Keukenhof
Keukenhof was another tourist attraction hit hard by Easter tourism. It was so busy that at some points this weekend it was not accessible. The car park was completely full and there was nowhere for cars to go. The Keukenhof also advised people not to go there or the surrounding areas on Easter weekend.
Around this area are quite narrow roads and people pull up at the side of the road to take pictures and it causes a complete mess. I remember going one sunny day in April last year and you couldn't move, so I'd hate to think what it was like this time. Again, it caused issues for locals as it completely gridlocked some parts of the area.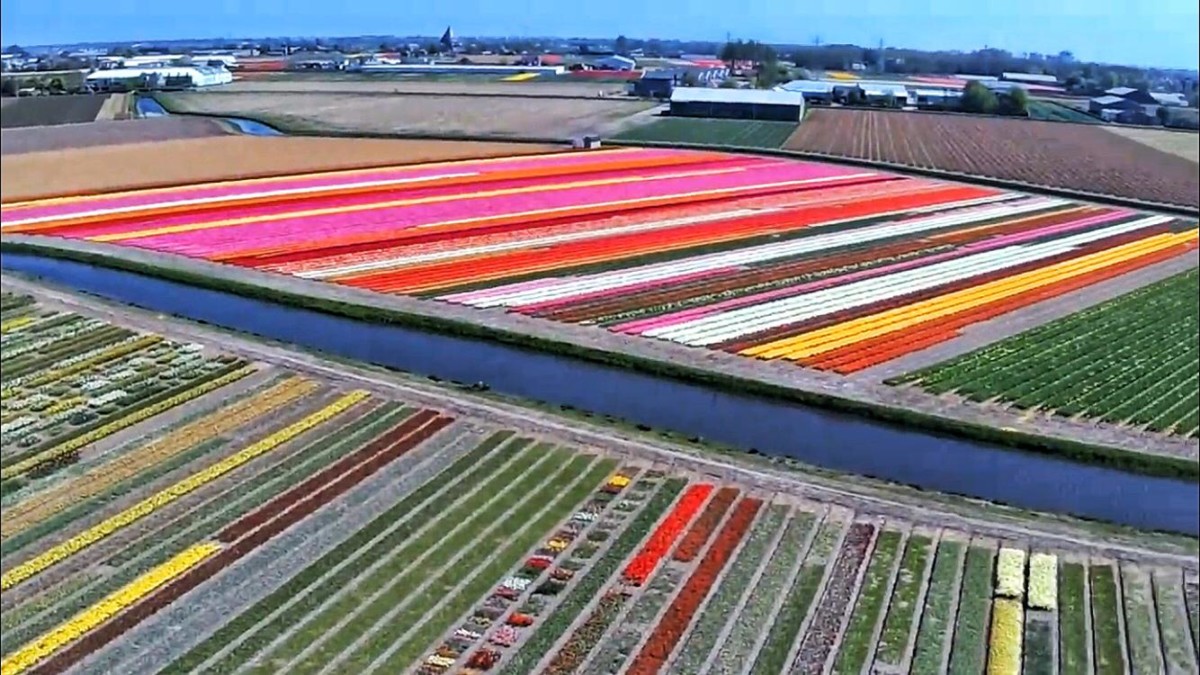 According to NOS, people were stopping on the escape lane of the A44 at Lisse to take pictures of the tulip fields, causing congestion and safety issues.
We hate to say it, but we're sort of to blame for issues like these – not only do we love those windmills and tulips, but we've been banging on about it through the whole of this spring already – plus our Instagram pretty much confirms that. There were a lot of Dutch people venturing out to different parts of the country too and it seems like all of us just can't get enough of this little country when the sun is shining.
Barriers and signs put up to stop people trampling on the tulips
Ahead of this busy tulip season fences, spiky barriers and signs have been put up to stop people from walking into the tulip fields. According to The Guardian, it is to prevent damage which costs farmers thousands – one claiming that it cost him 10,000 euros last year – wow!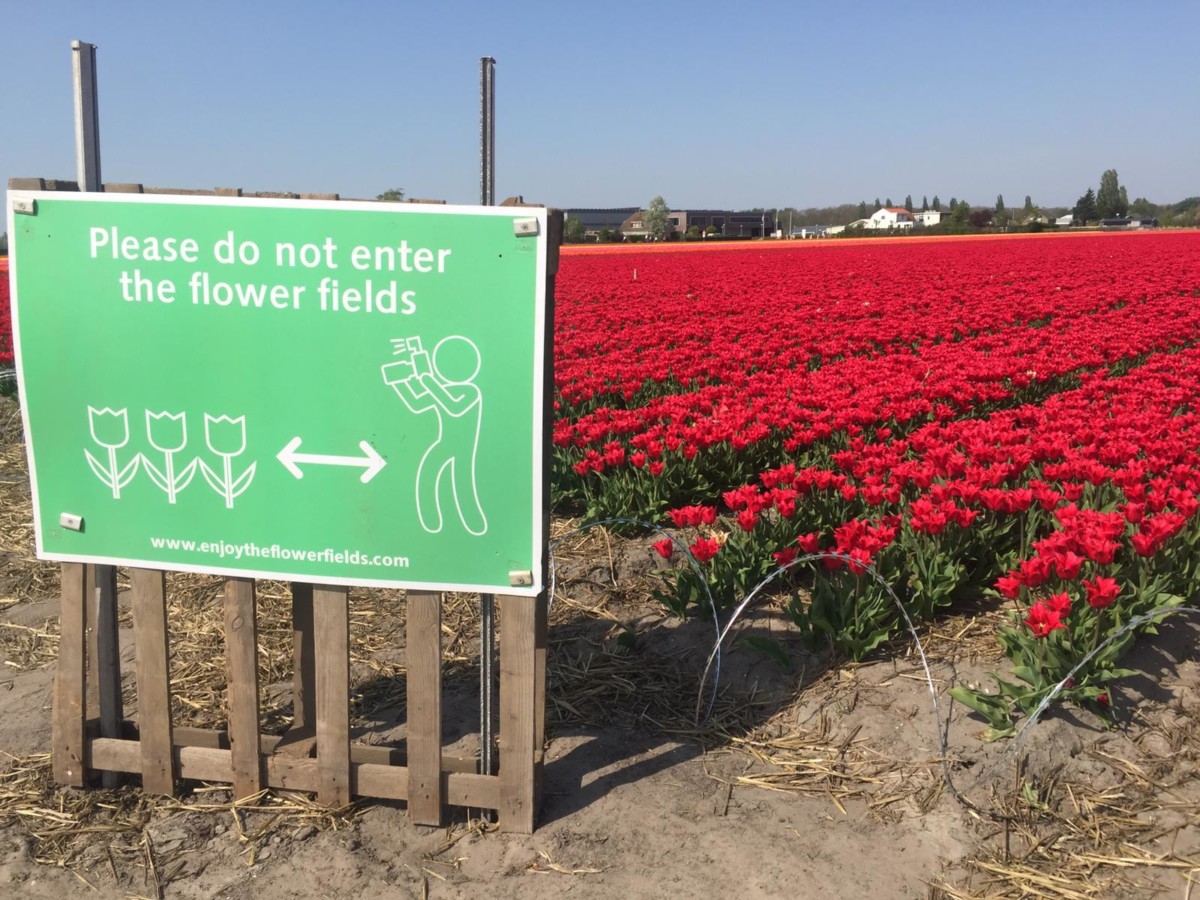 I went near Lisse on Easter Monday (avoiding the Keukenhof like the plague) and I saw the signs and fences. They really don't look pretty, but it worked as no one was in the field. A few fields over, however, there was a field without any barriers and I saw a couple taking their 4 kids into the field with them trampling all over them – so it seems like some people just don't listen. Don't be one of these people guys – please.
Trampled tulips, overcrowded cities like Amsterdam, severe congestion – what are your thoughts on how we can tackle this better in future?
Did you see this Easter rush this year? What are your thoughts about tourism in the Netherlands. Let us know in the comments.