Rotterdam's city council has just announced it will provide a one-time payment to the low-income working population of the city. Anyone citizen working in Rotterdam under the threshold of earning 130% of the minimum wage is eligible to the €50 gift from the municipal government.
A financial gift for those working in Rotterdam
The initiative, which will cost the municipality €2,3 million, was created by the political party Leefbaar Rotterdam and is being supported by its coalition partners, the CDA and D66. Leefbaar's Ronald Buijt claims the move is being made because the difference between the low-wage salaries of those working in Rotterdam and those benefitting from welfare is too low. He stated that that the working population should be better rewarded. Currently, a citizen under welfare could cost the state up to €1,400 while the monthly minimum wage for a citizen aged 23 or older is currently only slightly above €1,550, on which taxes must still to be paid.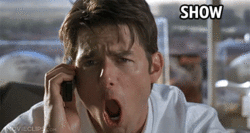 Heavy Criticism Abound
The move comes amongst heavy criticism, however, from parties like the VVD and PvdA, who claim the move is a publicity stunt just before elections (yes, there we go again!). While Leefbaar Rotterdam denies this, the argument certainly holds weight. While Leefbaar Rotterdam make a compelling case to argue that welfare benefits and minimum wage for those working in Rotterdam are too close, the one-time gift of €50 is unlikely to create a significant impact in fixing this issue for an individual and the €2,3 million cost to the local government seems a high price to pay for a gesture of goodwill.
The VVD's Antoinette Laan also points out that the money could be used elsewhere, going so far as to say that "[Leefbaar's initiative] is throwing away money for a present."
So what do you think of all this? Should you be way better off when working in Rotterdam then when you're on welfare? How's welfare in your home-country?