Onno Hoes is not my favourite person to bring up. He is the mayor of Maastricht and is married to Albert Verlinde, the gossip and lifestyle presenter of RTL Boulevard.
When it comes to weed policy I think he is quite the fucktard and wish he would finally opens his eyes to reality. But that's not what this post is about. Lately Onno has been making headlines for different reasons. He was caught 'cheating' on his husband Albert Verlinde.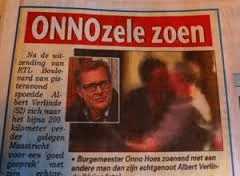 *Collective Gasp*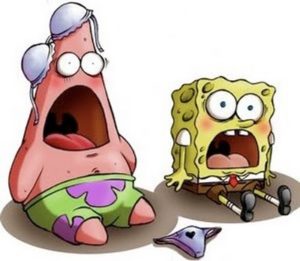 He also was discovered to be surfing for hot dates on Grindr (gay dating app) with only a photo of his torso.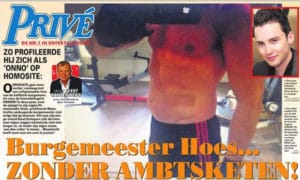 Apparently all this was a big deal and came to a climax when the whole of city hall gathered to decide over Onno's fate as mayor. They didn't burn him at the stake so Onno lived to see another day. But all this does raise interesting questions.
In Holland we don't have as much experience with politicians having seedy affairs and sexting up a storm. But a question does come to mind: Should we care? When does sexual behavior influence someone's reputation and when SHOULD it ruin someone's reputation? When it comes to sex should we throw stones knowing full well most of us live in glass houses?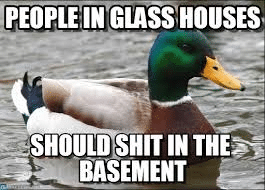 A different Affair
In this particular case I think we can't really consider this 'cheating'. Onno and Albert are a gay couple and have been together for quite some time. I hate to burst anyone's melodramatic soap-bubble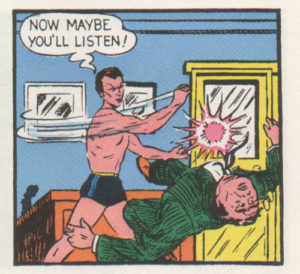 but I think it's safe to assume this was a case of consent. There are plenty of couples, a majority of them gay, who discard monogamy at some point in their relationship.
I dare to say that Albert knew about Onno's profile and his possible escapades. Maybe they don't t share all the details, but with the ease of sex-to-go apps like Grindr and Second Love now a days it would be naïve to just assume you will always be faithful and would never desire to be with anyone else. I personally believe it's beneficial to talk about these things with a loved one since turning it into a taboo only makes it a lot more tempting and 'bad'.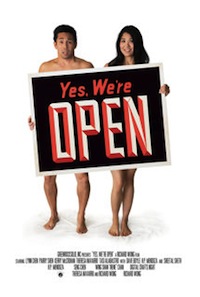 Politics as usual
But even if Onno was cheating on Albert would that mean his image would be shattered? We are talking politicians here. These people are paid not to tell the full truth. They have learned to twist the truth to get people to vote for them. They don't discuss the influence of lobbyist/politician whisperers. There is always investment to keep political drama indoors for sake of unity, harmony or image.
Trustworthiness as a character trait has more to do with how good of an actor a political figure is and less how honest and real he or she really is. Journalism performed by media like Pownews makes sure every politician gets full media training before they enter any name worthy arena. Politician's images are fabricated and constructed.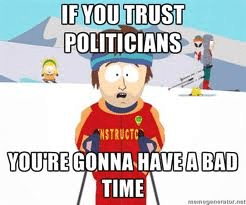 I don't want to devolve into a tirade about complete distrust of everything political. I just want to reveal the hypocrisy involved when things like this come out. So this time it's Onno's turn, but there are plenty of politicians not exposed.
A different question
And really is this that big of a deal? There plenty of secret stories behind the biggest of people: Ghandi? He had a secret gay lover. Martin Luther King? Not the best husband in the world. We all know Monica Lewinsky. I'm not saying that it's a free for all. There is a line to what makes somebody unsuitable, but sometimes good leaders are just good leaders, not because they have such a miraculously squeaky clean image. Maybe we shouldn't try to hold politicians to such high standards, at least not when it comes to their private life. If we don't we'll set the stage for more of the same.
I think a far more interesting question about Onno's case would be: who hates Onno or Albert enough to want to damage his reputation? Or perhaps a more accurate question would be: who doesn't? :-P. Both of them have made plenty of enemies. Maybe someone needed a distraction for a certain vote in city hall or to circumvent a particular hot topic. Maybe someone retaliated for something Albert broadcasted?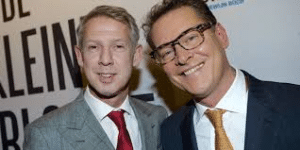 So I'm wondering: Hoezo Onno? (Why Onno?)