Plasterk in trouble
Remember that time the Dutch government lectured the US on eavesdropping in on the honest Dutch citizen? or how DutchReview complained time, after time again about the NSA dropping in on us Dutchies? Well turns out, once more, we are totally-knee-deep-jumped-on-the-proverbial-scamming-bandwagon in on that scheme. Big troubles ahead now for minister Plasterk, The Dutch security service was responsible for collecting information from about 1.8 million telephone calls and text messages at the end of 2012 and in early 2013. But Plasterk first told everybody that it was the US doing that, not our own secret service. Will he survive the political storm that is coming?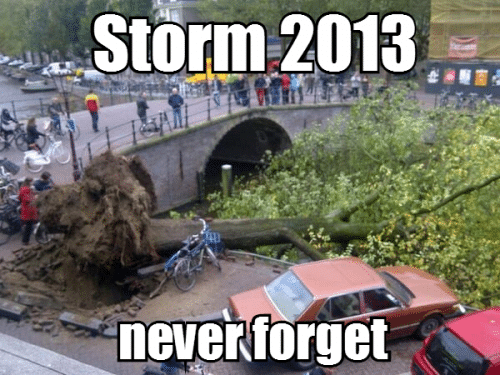 Tsjakkaaaaaaa
Job losses, drinking and drugs, and eating kroketten: just a typical day in the Netherlands. But first, how much does it cost to fly a model airplane over the Dutch government buildings (Binnenhof) in The Hague? Well, if you manage to damage one of the towers of the Ridderzaal, it is going to cost you. Today the Court decided that Emile Ratelband, a Dutch positivity guru (known from his expression: Tsjakkaaaaa!!), will have to pay 17.000 euros for his stunt set up to promote his book. Anyone interested in a copy?
No drugged drunk driving
If you still think everything is possible in Holland, such as driving under the influence of drugs and alcohol, then think again. Ministers Opstelten and Schultz – van Haegen plan to tighten the control on road users and introduce a zero tolerance policy for drivers who drink and use drugs.
Talking about other crimes, Russia stops Dutch products to be imported in the country at its border. These products are meant to go the Heineken Holland House in Sochi where supporters of the Dutch Olympic athletes need to be provided with their natje en droogje (food and drinks). Obviously, such an event cannot continue without our delicious kroketten and bitterballen. So, the Van Dobben company decided to send its Chef Krokketen-maker to Sochi and use local products to make its well-known ragout. We say:  Proost!