Our votes have been cast and the exit polls for the EU elections in the Netherlands in 2019 by the NOS are out already! But what do they tell us? On Sunday night/Monday morning we'll get the full results, along with all of the other results from different countries in the EU. But the margins are really small (1 seat more or less) so these exit polls should be a good indication on how the Netherlands voted for the EU elections.
So, here are just 7 main things about the EU election results in the Netherlands in 2019.
1. PvdA (Labour) looks to be the biggest party
Nobody really expected this, but according to exit polls, PvdA appears to have gained the most votes in this year's EU elections. PvdA are very pro-EU and left-wing and have now gained 2 seats, maybe even 3? That's a party that got decimated in the Dutch elections of 2017 and wasn't in a winning mood.
The #ExitPoll2019 from the Netherlands are in and they're expecting a big and stunning victory by the PvdA (Labour) with 18,4% and not VVD (Rutte) or the FvD (Baudet). #ExitPoll2019Results #EUelections2019 #FransTimmermans #europeseverkiezingen #EP2019 pic.twitter.com/uBZswlpH11

— DutchReview (@Dutchreviewing) May 23, 2019
No 'biggest party' status for the VVD or FvD like many expected.
2. The turnout was higher than last time for the EU elections in the Netherlands
The turnout for the EU electionsappears to be showing an uphill trend and this year was no exception. 41.2% of people voted this year, a rise of about 4% from the last election back in 2014. We all thought the turnout wouldn't be as good! But still, pretty low numbers compared to 'regular'  Dutch turnouts at parliamentary elections which normally stands at around 75-80%.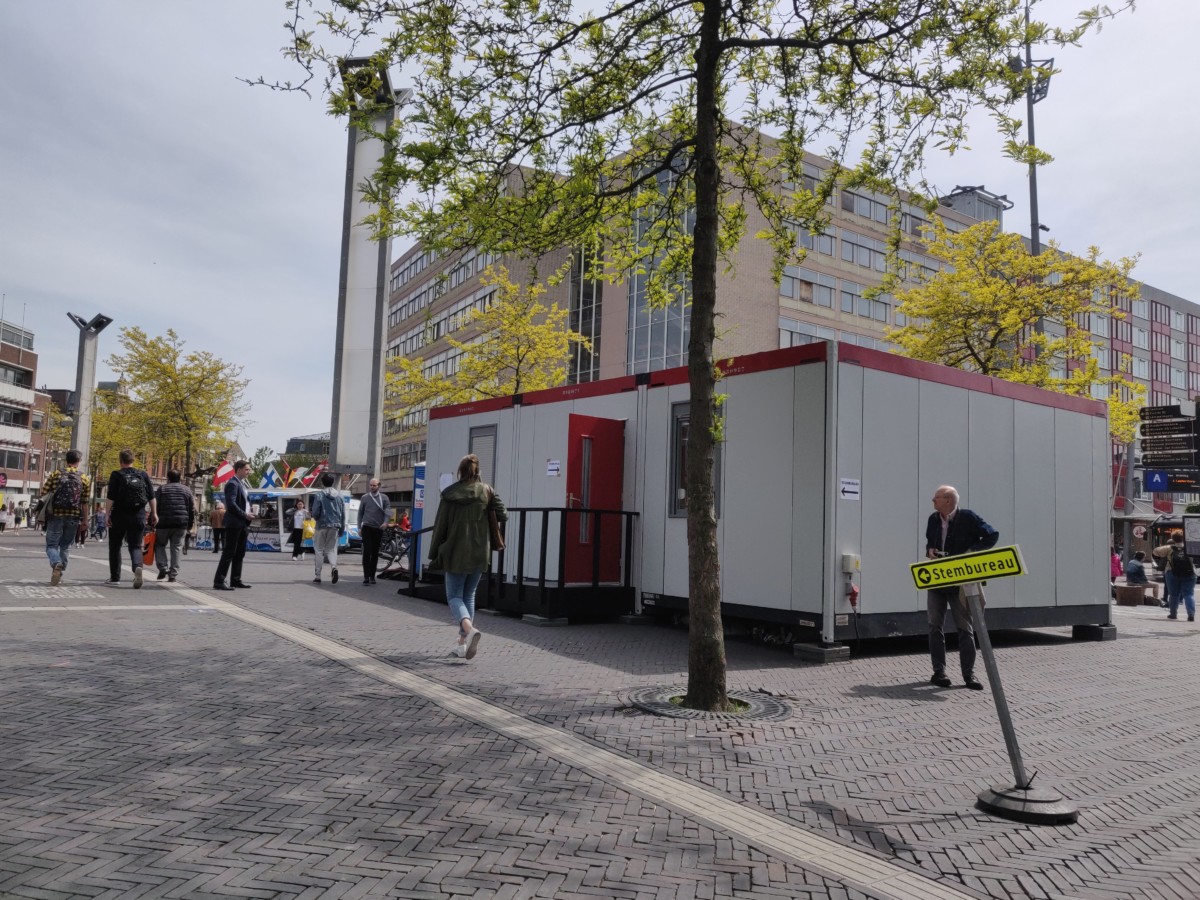 3. As a whole, the Dutch really don't want to leave the EU
Despite any talks of a 'Nexit', it appears that the Dutch really don't want to go down the same road as the Brits (I don't blame them). Only 15% of voters wanted to leave the EU (by voting for a Nexit-party), a significant drop from last time (24%).
4. Geert Wilders' party did worse than we all first thought
PVV only had 4.1% of votes, when in 2014 the party had around 3 times this amount. Geert Wilders really doesn't seem too happy about this. This now means that he will only have one seat, or even none at all, we'll have to see on Sunday.
Here's a nice tweet:
#EP2019 — Final Netherlands exit poll:

PvdA (Labour) 5 seats
VVD (liberals) 4
CDA (Christian Democrats) 4
GL (GreenLeft) 3
FvD (far-right nationalists) 3
D66 (liberals) 2
CU-SGP (conservatives) 2
PVV (Wilders) 1
SP (socialist party) 1https://t.co/N9eCv2ehRe pic.twitter.com/FA0ikjNtgq

— Alberto Nardelli (@AlbertoNardelli) May 23, 2019
5. Thierry Baudet's new party FvD gained seats
Geert Wilders might be done but Thierry's Baudet's FvD gained a few seats. The party now has 3 seats, whereas before they had none. It seems like again Geert Wilders' supporters are switching to the FvD.
6. GroenLinks gains more seats this time
GroenLinks gained another seat, according to exit polls. Groenlinks is another left-wing party, which pays particular attention to environmental issues. This comes to no real surprise considering the strive for change when it comes to preserving the environment.
7. Mark Rutte's party VVD won but lost
Bad news for Rutte, as his party VVD ends up winning, but not as much as they would have hoped according to exit polls.
Of course, these aren't set-in-stone and are only exit polls, but it's still interesting to see how it went. Check out how all votes went yesterday:
Netherlands, Ipsos preliminary exit poll:

PvdA-S&D: 18% (+9)
VVD-ALDE: 15% (+3)
CDA-EPP: 13% (-2)
FvD-ECR: 11% (+11)
GL-G/EFA: 10% (+3)
CU-SGP-ECR: 8%
D66-ALDE: 6% (-9)
PVV-ENF: 4% (-9)
SP-LEFT: 4% (-6)
50+-EPP: 4% (+1)
PvdD-LEFT: 3% (-1)

+/- vs. 2014 election#EP2019 pic.twitter.com/hW0zQCwich

— Europe Elects (@EuropeElects) 23 mei 2019
How you do feel about the Dutch EU election exit poll results of 2019? Let us know in the comments!