Voting in the Amsterdam municipal elections of 2018: what are the most important issues?
It's almost time, coming Wednesday local elections will be held nationwide, and even though the largest cities – Amsterdam in particular – tend to float around the political spectrum as if they were sovereign islands of their own they too can't help but get a little caught up in the national drama that is Dutch politics today. So what is the capital city's focus on? How does it differ as a prime metropolis? And who's in the lead? Lets have a look!
Amsterdam's newspaper Het Parool, a trustworthy source, did a questionnaire among its reader and came up with a top five of what's on the locals minds this election – we're going to talk you through them real quick.
Voting in the Amsterdam municipal elections of 2018: Public Transport (61% of votes)
61% marked this one as their most important subject – this in itself isn't surprising – the 2,4 million metropolitan area (Amsterdam + adjacent municipalities) has traditionally struggled with keeping up with public transport needs, also because of its historical build and a mixture of both natural and planned growth.
Maybe cycling will be enough in the future:
But now more then ever the city needs to expand its people moving capabilities, for one thing the disastrous progress of the Noord-Zuidlijn (North-South Line) – a subway connecting the populous suburban North to downtown and South districts – keeps dragging on, having started early 2000's and facing numerous difficulties and price increases is again facing an almost unbelievable flunk. The stations are ready, the rail network is ready, the trains are ready and above all the locals are desperately ready for this soap opera to be done and over with – but just months before officially opening the metro line there was a little surprise: One of the contractors miscalculated the size platforms of Amsterdam's Central Station and those in the East-part of the city – metro trains were then ordered on the miscalculated data. Outcome? The trains need to go back to the manufacturer for additional adjustments before it can even be used, they're too large! Yes, really.
Meanwhile the city is dying for better transportation, especially since the City Council has been actively banning older diesel engines from the inner parts of town, has turned the entire city into one giant paid parking zone and the number of tourists keeps swelling and making parts of the tourist/cultural zones almost inaccessible. Amsterdam needs public transportation solutions, and whoever can bring them – or make the locals believe they can – will have an edge.
Voting in the Amsterdam municipal elections of 2018: Housing for Middle Income (58% vote)
Amsterdam enjoys doing things backwards, in a good way, just opposite from everyone else – imagine driving down the highway and a car overtakes you in reverse with the driver waving at you before taking the next exit. That driver is Amsterdam. And so is its housing policy.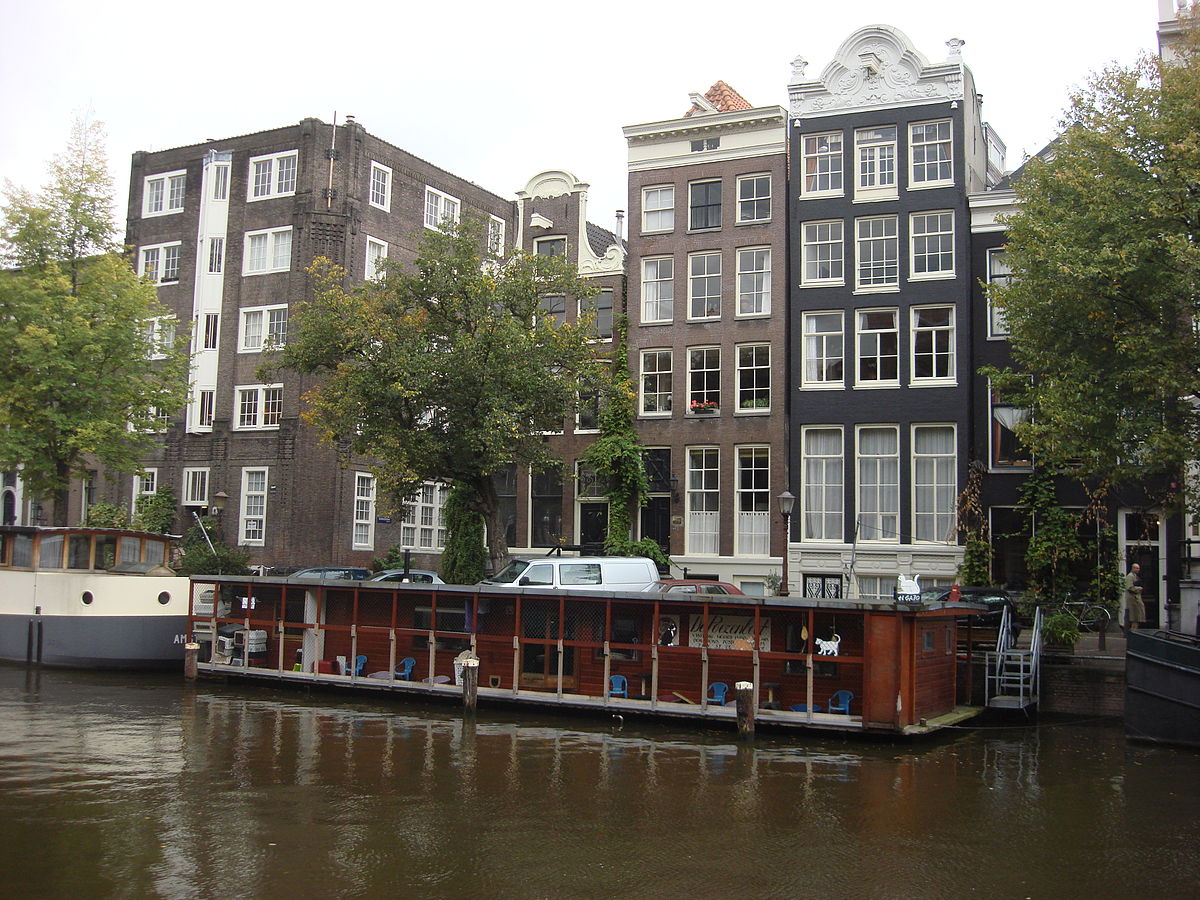 Amsterdam has a 53% market total of 'social housing', meaning these houses are subsidized by the government for low-income inhabitants – that sounds pretty reasonable and it is. We all have to start somewhere and we can't all have smashing careers – but once you do advance it would be nice to take the next step. Well, good luck with that in this city!
The capital's housing market has boomed into extremes, arguably it's a bubble, and any private owned residence is quite literally in-affordable – part of this reason is that most of the real estate landscape exists out of either the aforementioned social housing or 'high value' residences, expensively built houses in prime locations – so what about those with a medium income? Well, there's always Zaandam, Purmerend or Almere for as the project developers care… Bye, plebs!
Obviously this is becoming more problematic, there is a rift in the city 'the rich vs. the poor' and the middle player has been eliminated almost entirely at this point. People who have a medium income are forced to live in meager social housing because they can't afford anything more, those who have managed to buy 'high value' residences at the right time are now struggling to pay their ever increasing property taxes.
The local parties, especially those truly on the left and right side of the spectrum, are challenging each other on housing policies. The Left insists that social housing must be kept as is and more should be build for future generations, the Right however insists that a 53% market total is ridiculous and a good amount of it should be renovated and sold as 'medium income residences' allowing the market to blow off some steam. Who's right, who's wrong? Nobody seems to know – but all the locals know that many of the traditional Amsterdam people are forced to move and they're replaced by high-income 'yuppies' and expats who often come from traditionally high value real estate markets. It leads to an increased discomfort in an otherwise happy city.
Amsterdam municipal elections of 2018: Sustainability, Bicyclist Safety and Waste (49%)
We've scooped these guys together because they all share the same percentage number. Amsterdam is trying to do better, but it is still a wasteful city – very wasteful in many ways. If you've been downtown lately, you've probably noticed the overflowing garbage cans, the tourists on bikes, the dense traffic, the air pollution and so much more. Well, you guessed it, so have the locals!
Though Amsterdam, like most major cities in the country, has been working hard on innovative projects its difficult to keep up after the tourist boom and the sudden population increase – no matter how swift the city implements new policies or methods, it only takes a few airplanes full of vacationers or a new neighborhood full of people to break even or even fall behind. Nobody likes trash rummaging around the streets but it happens and the city needs to ramp up efforts.
The city is also trying to get rid of 'natural gas' (Aardgas) not in the least because the extraction of said gas is tarnishing the province of Groningen and even, by now, is starting to creep towards its capital Groningen City.
Another highly noticeable issue is the traffic situation, though the quiet North – for one – is incomparable to Downtown, the whole city is trying to make sense out of the increasing pressure on its road networks. Bicyclists, in particular, are often having a difficult time claiming their spot on the road, and there's no effective tactic when playing Chicken with a Mercedes-Benz Vito taxi cab, an extended bus or the infamous trams that speed up like rocket ships when all you've got is two flimsy wheels and your attitude.
This is leading to numerous accidents, even as a regular car driver you will often find yourself suddenly cut off by minivan with Swiss license plates full of a family on the edge with dad making a Formula 1 dash to get off the tram tracks that he accidentally overlooked and not paying any attention as he passes through red on the crossing – oh yeah, guess who gets to leave first at the crossing? Cyclists.
Of course, just to be clear, it's not all on all foreigner – at all – taxi drivers are in a hurry on the road and even the locals get confused about how, why and where this detour is taking them.
Waste disposal is also an issue – the suburban parts of town all have glorious underground containers that you can access using a card. You throw in your trash and it disappears out of sight, great, right? Well…
Living in the city myself I can tell you, it's a pretty great system if people weren't assholes – the containers also aren't emptied as often as they should due to budget cuts. This leads to every fresh container being flocked by locals like seagulls and within a few hours, or days, the first ones in your neighborhood will be filled to the brink again. Or, yes 'successful doctor' down the street I'm talking about you, someone fills the container with tree branches from their backyard and jams the mechanism entirely meaning a half full container is now out of order. But at least you didn't get any sand or leaves in your Volvo!
And during the summer, which with global warming seems to become increasingly long and hot, they also start to smell on occasion – sometimes you open the container's lid and dozens of flies jump out to freedom. It'd a Free Willy-moment if it wasn't so gross and nasty.
Voting in the Amsterdam municipal elections of 2018: Predictions
According to news program Nieuwsuur the outcomes, if held at this moment, would probably see left party "Groenlinks" (GreenLeft) win the majority of votes with nine seats, followed closely by Liberal Center-Right party D66 with 8 seats. VVD, the Liberal Right party of Prime Minister Mark Rutte, would have to settle with 6 seats, the PVDA (Labour Party) who's much loved Amsterdam Mayor Van Der Laan recently passed away sees a steep drop coming – losing five seats and coming out on that final number too. Finally there's Thierry Baudet's newcomer FvD (Forum for Democracy), a staunchly right party and the SP (Socialist Party) who are likely to end up with 4 and 2 seats.
One way or another, it seems Amsterdam's political spectrum is as diverse as its inhabitants – whether or not that's promising for the city's future we'll leave up to you.
What do you think are the most important items when it comes to voting in the Amsterdam municipal elections of 2018? And for what party are you going to vote for?