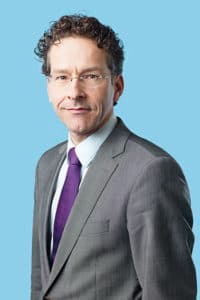 To absolutely no celebration on the street, Finance Minister Jeroen Dijsselbloem announced yesterday that 'the economic crisis is over.' This declaration came just after the Dutch Centraal Bureau voor de Statistiek (CBS, Central Agency for Statistics), released its numbers for the third quarter of 2013. Economic growth reached the absolutely amazing number of 0.1%. Hold the balloons: there were 46 thousand less jobs than in the quarter before, according to the same report. No matter, officially the Netherlands is out of the recession.
Investment in the Dutch economy is growing, along with the number of 20-somethings (12% by 2012) that had to get jobs for minimum wage. Or what of the large numbers of men and women who are a) no longer participating in the labour market, or b) forced to become freelancers and one-men shows.*As Dijsselbloem honestly admitted, the job market will take longer to fix. But, hey, you should be celebrating: the crisis is over!
Recession really over? Or the beginning of a long road?
Economic growth will reach 1,2%, which means the Netherlands is back to average growth compared to the Eurozone. (Side note: the Eurozone is not exactly walking on sunshine). According to Dijsselbloem, this is partly because the European crisis-solving method has paid off. However, the housing market in the Netherlands really lowered the general welfare and, more importantly, consumer confidence. In other words, people don't feel like they should be buying things right now, so they don't. This, together with growing unemployment, and lower pensions have lowered the expectations of everyone. In short, yes… there is a bit of growth, but no… we're nowhere near out of the woods yet.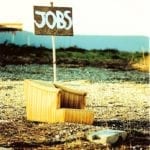 The opposition was less positive than Dijsselbloem. Wilders of the Party for Freedom (PVV)  said on Twitter that the Rutte Cabinet is "destroying jobs and companies". For Arie Slob, from the Christian Democrats, "the lack of jobs continues to be worrisome". Admittedly, those one liners are great. For the time being, we can just all declare that nobody likes a jobless recovery, and leave it at that.
Regardless of personal opinions, now you know… things are getting back on track for the Dutch economy. It's only that if you are unemployed or underemployed you will not notice for a long time.
* Full disclosure: the author of this article is one such freelancer, but she enjoys every second of it so forced may be a strong word to use.