The Dutch love to play sports in the Netherlands and with spring well underway (soon-to-be summer), then this is the perfect excuse to get out there and enjoy getting fit and active. There are no excuses that it's winter any more either. 😉 With plenty of sports such as swimming, cycling, mudflat hiking, tennis and more, now's the time to go more Dutch.
Playing sports in the Netherlands: Stay healthy!
Physical activity is such a polarizing subject to many people. Most people who had never exercised in their entire existence will tell you it is torture. Hours of strenuous activity will leave them breathless and sweaty and they do not like that. Couch potatoes through and through, they would rather sit and watch Netflix all day than get moving. It sounds like an ideal life, right? It can turn into such a comfortable existence that you do not want to get up anymore.
However, we all need to have a bit of exercise every day. It acts as an energizer and helps in maintaining the ideal body weight. You might think to yourself that being you is being comfortable no matter how big you get. Unfortunately, your body will not thank you for that kind of thinking. Don't get me wrong: you do not need to look like a Victoria's Secret Angel or a hockey player in his prime. You only need to have some sort of exercise to help you stay active and healthy.
So if you want to stay active,
why not go into sports?
There are tons of sports that you can get into that are actually accessible even for the more casual people like you. Cycling – hey, that's Dutch as hell and easy to achieve. There are also other team-oriented sports and sports to undertake in the summer like football that you can always do with your friends. However, if you have a limited number of friends, then you can try badminton or tennis. Swimming can also be an option for those who want to do their physical activities alone. In the winter ice-skating can be your new thing. If we have another weirdly non-cold winter, there's plenty of man-made rinks around. Any kind of sport that keeps you moving can be good for you. Click here to learn more about the benefits of physical activity.
However, you need to purchase some equipment before you can join any of these sports. Finding the best sports equipment is crucial even if you are just new to any sport. Why? Here are two reasons:
Safety
Most sports are very physical, and someone is bound to get hurt. If you have high-quality equipment, the chances of anyone getting hurt lowers. For example, if your football helmet is subpar, you can get really hurt if someone tries to tackle you. If the helmet gets damaged in the process, its debris can potentially hurt you as well. Another example: if your baseball bat is not up to professional standards, it will probably break once it gets hit by a fastball. Even in swimming, you can hurt yourself by swimming to the cemented walls of the pool if your goggles do not even let you see a single thing. High-quality sporting equipment has a lot of safety measures so that you can enjoy your game. Speaking of enjoyment…
Experience
You do not get to enjoy the game if your equipment breaks in the middle of the game. It didn't just spoil your game, it affected everyone else as well. Imagine this: while playing hockey, the head of your stick breaks or your puck falls apart. The game stops, and it will all be blamed on you. Having at least good quality sporting equipment leads to the enjoyment of the game. You do not even need to worry about destroying the tools; you just need to focus on the game and how you can win it.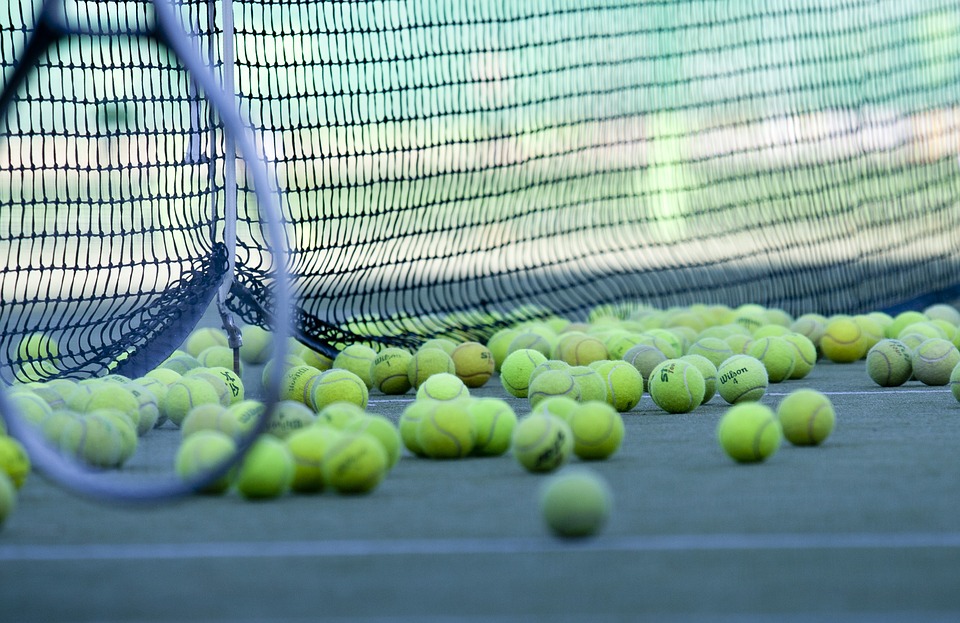 Now that you have realized that you need the best sporting equipment, here are some ways of finding the best ones for you:
1. Look for trusted brands
A brand name may not be important for clothing, but it matters with sporting equipment. It may sound like boasting but brand name equipment is usually high quality. It is not considered conceited if you prefer brands like Nike or Adidas as they are famous for a reason. They have been in the game for years, and their products are the ones that propelled them into the spotlight. Their products might be expensive, but this is because of the materials that they use. You usually hear people saying that it is only the brand that makes it expensive but you cannot say the same for sporting equipment. They are well-known for a real reason and that is the quality that they deliver.
2. Check out review websites
If you do not trust the brand for some reason, you can always check review websites. These are a collection of feedback from users and paid critics alike, and most of them are reputable sources. Sites like Official Top 5 Review even compile lists of the best equipment so that it can help you with your purchasing decisions. You can also check their websites as there are "customer reviews" portions that you can check out. Just beware of trolls as some of them purposely mislead you. There are even people getting paid to leave bad reviews to many businesses so watch out.
3. Always scan the merchandise before actually buying
If you are buying from an outlet, always check the item for any kind of damage. You can always return it if you find the damage after purchase, but you are wasting your time and effort. You also still need to prove that it was not intentional damage. The hassle is really not worth it, so check the item always.
4. Look for other choices
Looking for great deals can be tough, especially for high-quality sporting equipment. The internet can give you many online shops to check out and see their prices. If you will buy from the official store, you are assured of the quality but the price can be really high. However, watch out because they can still offer markdowns and discounts. You may also want to check other retail stores and even second-hand sellers. If you can get the same item for a lesser price, wouldn't that be an advantage for you? The best sporting equipment does not need to dent your bank account.
Do you like playing sports in the Netherlands? What do you do? Let us know in the comments!