'Act normal, because then you're already acting crazy enough!' ("Doe maar normaal, want dan doe je al gek genoeg") is a common Dutch expression often heard around high schools when teenagers act out or demand attention. As a high school English teacher working in the Netherlands, it was shocking, not to mention highly disturbing, to hear that reported suicide attempts have been met with this passive response. Teenagers in general are anything but normal! They are crazy, fun loving, frustrated, hormonal, emotional creatures. Most of them land on their feet, eventually, and find their balance; but some are not so lucky, they are like a ticking time-bomb, waiting to implode. All of us, who survived our teen years, need to unite and spread the word to our youth. Don't give up!
The horror stories of how some Dutch school systems deal with suicidal ideation gave me a scare, but also inspiration to speak out. My intention of writing this article is not to lay blame on schools, but to promote awareness. Okay, maybe it is also to lay some blame. Perhaps it is only my American perspective on the education system that makes me assume that teachers should be an extension of the parental units.
With the rise of school bullying world-wide, teenage depression has reached a whole new level, and quite often teachers are the first to recognize warning signs. However, in many Dutch schools, there are no support systems in place for depressed or suicidal teenagers, with the exception of sending them to the school nurse, who may or may not be pro-active. Sharing stories with several teachers at a recent gathering, we concluded that there is a huge glitch in Dutch suicide prevention awareness.
One teacher reported that a student threw herself in front of an oncoming train just before her fourteenth birthday. Her suicide left many unanswered questions. Why did she feel death was her only way out? What could or should have been done to prevent her death? How did everyone miss the warning signs?
One teacher told of a recent encounter of a 17-year old student that had asked to be excused to make an emergency phone call. Since it is forbidden to use mobile phones in the classroom of most schools, this required a discussion between teacher and student. The student confessed that she had been receiving text messages for over an hour from a suicidal friend. The teacher not only approved the phone call, but instructed the student to find the friend and stay by her side until the suicidal urge had passed. The student would not give up the name of the suicidal friend, as it felt like a betrayal, but did give several hints that would lead to this troubled teen's identity. Strong hints, such as: the friend was a 16 year old girl; had been treated for two years for 'EMO'-self-harm disorder, and was already in the school alert system, as she had attempted suicide the prior summer. The teacher wasted no time in engaging the school protocol of involving the in-house health care worker, who much to the teacher's anger and surprise, responded with an email stating, it was probably just teenage drama that she didn't have time for at the moment, so tell the student to give up the name of the girl. This response sent the enraged teacher to the student councilors and eventually to the Headmaster. The situation was resolved after two days and the suicidal teen was entered into a treatment program, however, it could have gone very wrong.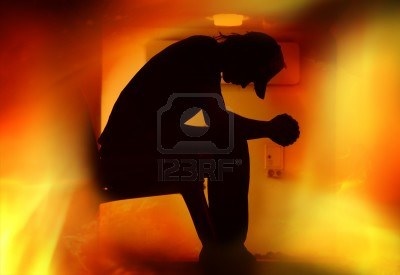 It is surprising that in this enlightened age, the topic of suicide is still surrounded by social stigmas and is a taboo for open and honest discussions. However, it is promising that each year world-wide more athletes, actors and musicians openly discuss their personal confrontations with depression and suicidal thoughts. One such admirable person is Dutch singer/songwriter Xander 'Nax' Stok, front-man for The New Shining. Following candid interviews, most recently on television program, RTL5 Tattoo Stories, the singer told about unresolved issues that had surrounded his suicide attempt during his teenage years. He received many emails and letters from Dutch teenagers who had been in the same suicidal situation and could easily relate to his story. The Netherlands needs more of these courageous testimonials.
'World Suicide Prevention Week' (September 9-13), swept through The Netherlands with little to no mention, and a bit of research revealed that not a single Dutch high school had an anonymous suicide helpline listed on their school website. This year, my goal as a concerned teacher and human being, is to promote suicide prevention awareness in Dutch schools. My contribution to 'World Suicide Prevention Week' was to share the Suicide Hotline information for The Netherlands, with my school administration and I urge all teachers (and parents) who read this article to do the same, as I believe schools are the most influential partner in suicide prevention.
Whenever I share this sentiment, some teachers feel a bit overwhelmed. One teacher commented, 'there is such a demand on teachers already these days, and now you're suggesting that we should also be expected to be on suicide prevention alert?' My answer was simple, 'Yes! It should be the most important part of our jobs, our student's lives. Not the lesson-plans, grades or other demands… our students!'
Suicide is the 3rd leading cause of death for 13-24 age group world-wide. It is past time to remove the taboo that surrounds open discussions on suicide ideation! Schools should be more proactive with student's mental health issues!
Do you agree?