Dutch drivers were met with an unusual sight this Monday – a mother duck and her little ducklings wandering a highway. Not the kind of emotional distress you need on your way to work. Luckily, everyone was concerned about the family's safety!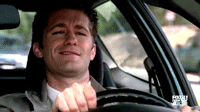 This little family was seen twice innocently waddling across the A20 highway, worrying several drivers that notified the police.
A police officer then helped the mother and her babies cross the dangerous highway. Mission completed – the family is saved!
Moeder #eend met kroost, had de "verkeerde" afrit genomen. Gelukkig nog op tijd van de #snelweg #A20 af kunnen krijgen. ???? ???? pic.twitter.com/NhjYuB9kLh

— RE_Klipsteen (@RE_Klipsteen) April 15, 2019
What are your thoughts? Let us know in the comments, below!