The typical Easter traffic jams are back again this year, but worse than last year, Rijkswaterstaat warns. With Friday and Monday off work for people all over the country, the long weekend will cause major traffic jams beginning on Thursday afternoon. Thousands of tourists and locals will generate holiday traffic and congest major highways and roads.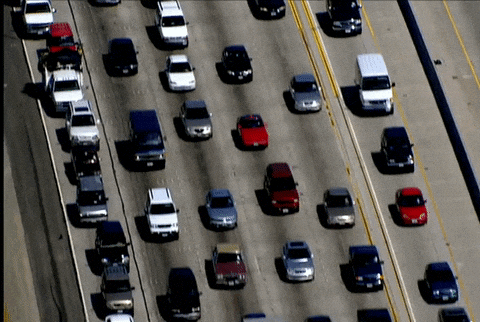 Rijkswaterstaat warns drivers to expect traffic delays from about 2 p.m on Thursday. The worst congestion is expected on the A1, A12, and A50. Traffic is also expected between Utrecht and the German border.
On Easter Monday, as festivities end, tourists will travel back home causing more traffic jams starting from noon.
Since this year's Easter traffic is even worse than last year's 300 kilometers of congestion on highways, we recommend taking some precautions. Avoiding highways at peak hours is crucial or even switching to public transportation if you're too desperate. Drive safe!
What are your Easter plans? Let us know, in the comments below!