Scooters and light mopeds in Amsterdam will have to get off the bicycle path and move to the road today. The change in the cycling regulations also makes clear they want the moped riders to wear helmets on the road. 
This is being done so that the crowded cycle paths in the city are relieved some of the pressure on it. And let's not forget road safety. 😉
According to the rules, the light moped should not be going faster than 25 kmph, but of course everyone loves the wind in their hair, so they could go up to 50 kmph.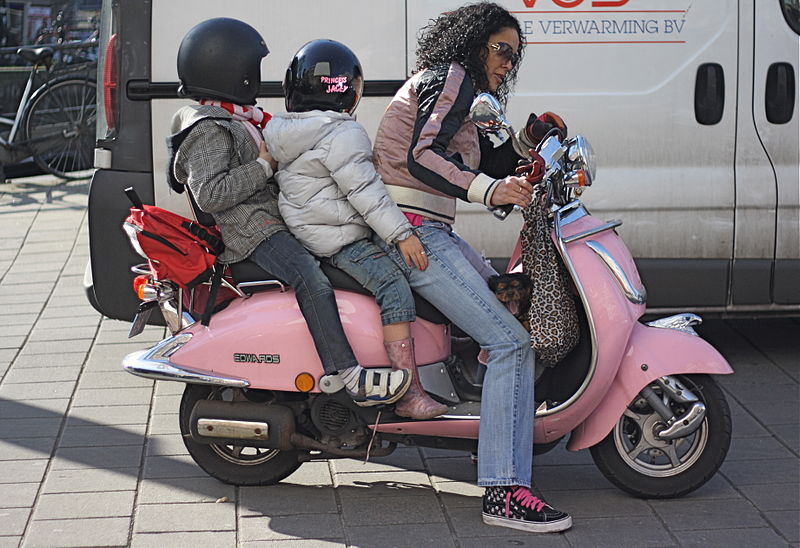 Road Safety? What's that?
Of course, there's some people (42,000 to be exact) are not too happy about this. They all signed a petition opposing this new rule because they could be more vulnerable on the roads where the cars go much faster. Dozens of angry people caused some unrest in Amsterdam-West on Saturday, where they drove through the footpaths, and vandalised road signs.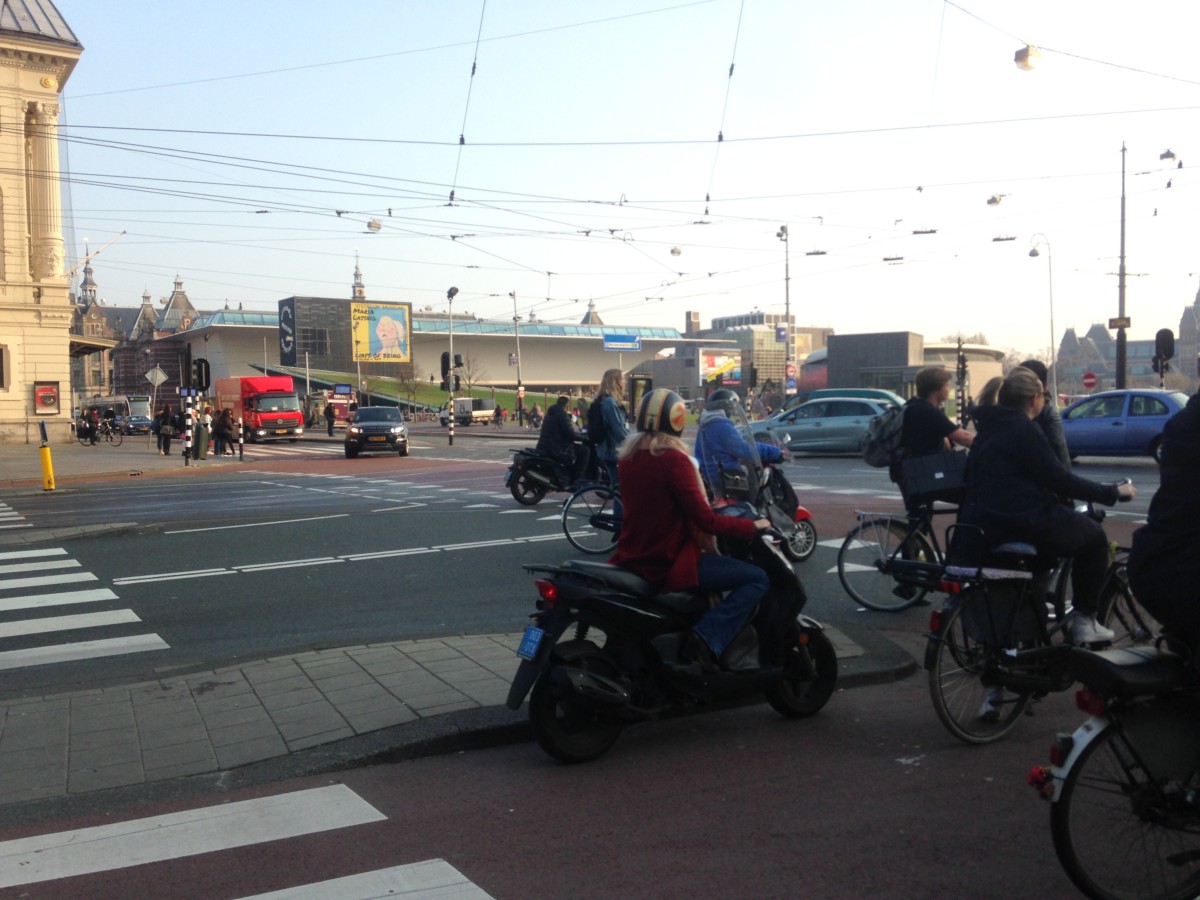 In today's rush hour, at Overtoom, not everyone is following them. Some of them stay on the bike path, and other on the road and without a helmet. But most of them are following the rules, reports AT5. On Overtoom, not everyoneOn the Overtoom, not everyone seems to adhere to the new rules. Some scooters stay on the bike path, others choose the road again, but without a helmet. Most of them drive neatly with a helmet on the road.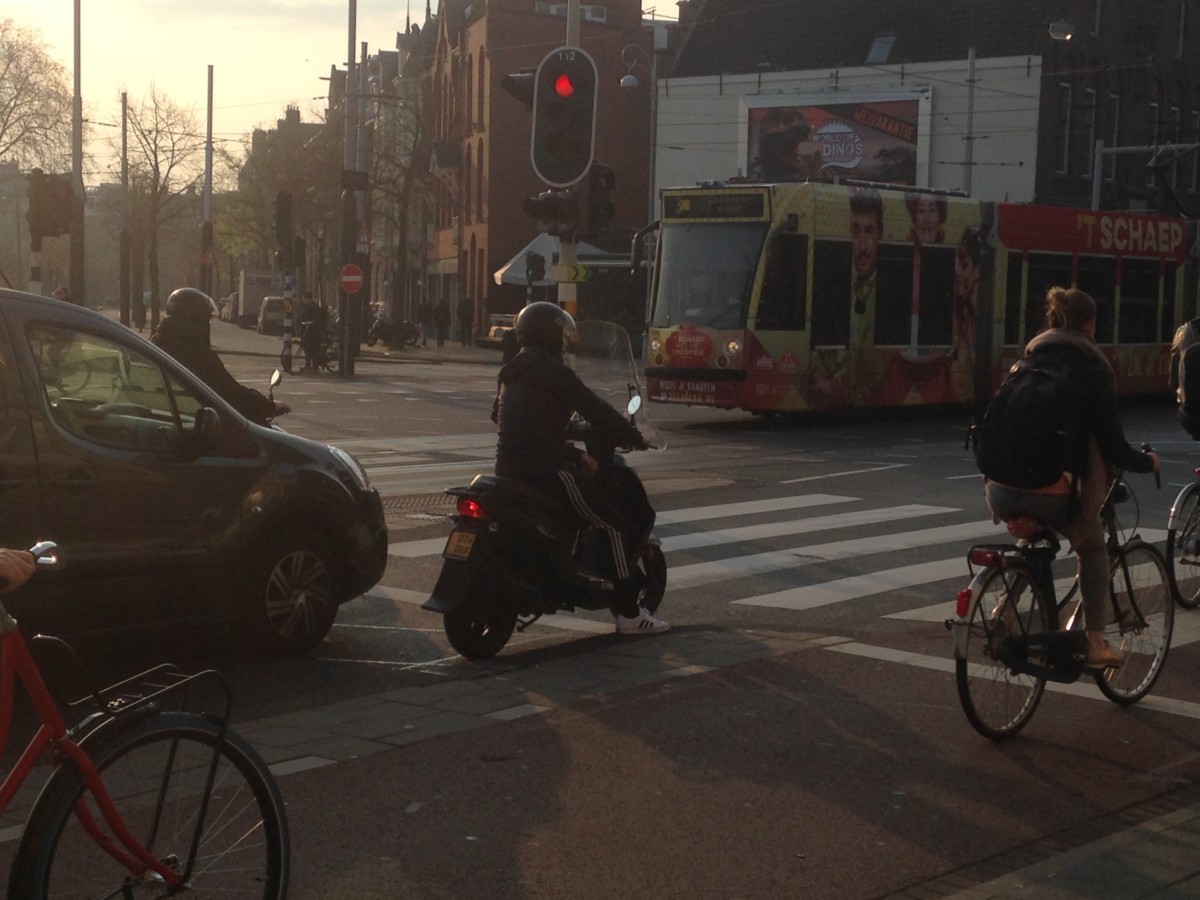 Are you driving without a helmet today? Or are you angry about this new rule? Let us know in the comments!