Remember those few sunshiney days the past week? 'Those were the days!' is what you'll be saying to your grandkids when telling them about the Dutch Summer of 2017.
We know, this Tuesday- which feels like a Monday morning – started and you had to get on your bike to work it started raining cats and dogs: DutchReview sympathizes.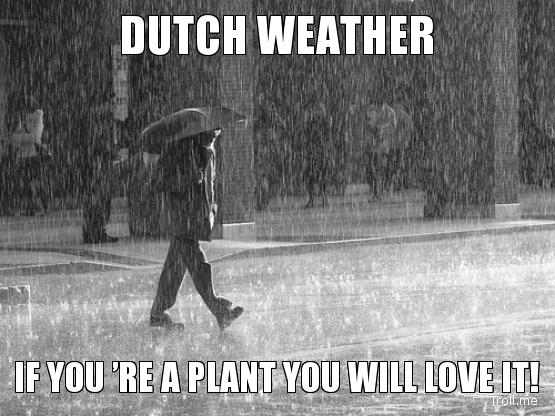 So what's going on? Not traffic
Combine a booming economy, a packed tiny country, bad weather and the first working day after a long holiday weekend and what do you get? A massive traffic jam, that's what – it's almost this is to be expected. This morning saw over 250 kilometers of congestion on the Dutch roads. And the Dutch road authority is expecting even more traffic jamming it up at tonight's peak hour.
So what's happening weather-wise?
A storm is coming! Heavy wind gusts of up to 100km per hour are expected after lunch. The closer you are to the coast – the heavier it is gonna hit. Thought you escaped the rain? It's probably still coming for you! Check out the radar here.
The next few days will see this trend continue, but a bit less stormy, the weekend might see some improvement. So get ready for some traditional Dutch weather!