Minimal rainfall expected: Great for us, not so great for the landscape
What beautiful weather it's been in the Netherlands over the past week and it doesn't stop there! We're set for another dry winter, as minimal rain is expected for the next few weeks at least. This echos memories from last year, where we had such little rain, that all the fields started dying and most of the Netherlands was just brown (and I was just red).
Another drought possible
It appears that the panic is beginning again, as both the waterboards and the farmers are concerned. There may well be restrictions for water usage for farmers over the coming weeks if the weather is as predicted. This is a concern because in general, the Netherlands really hasn't had that much rain within the past year even. We had yet another dry winter overall and some places have not yet recovered from the last drought, so there are concerns on how this may affect the country this year if there is another really dry season.
Check out the last 2 weeks, they're looking beautiful, but very warm and dry for February…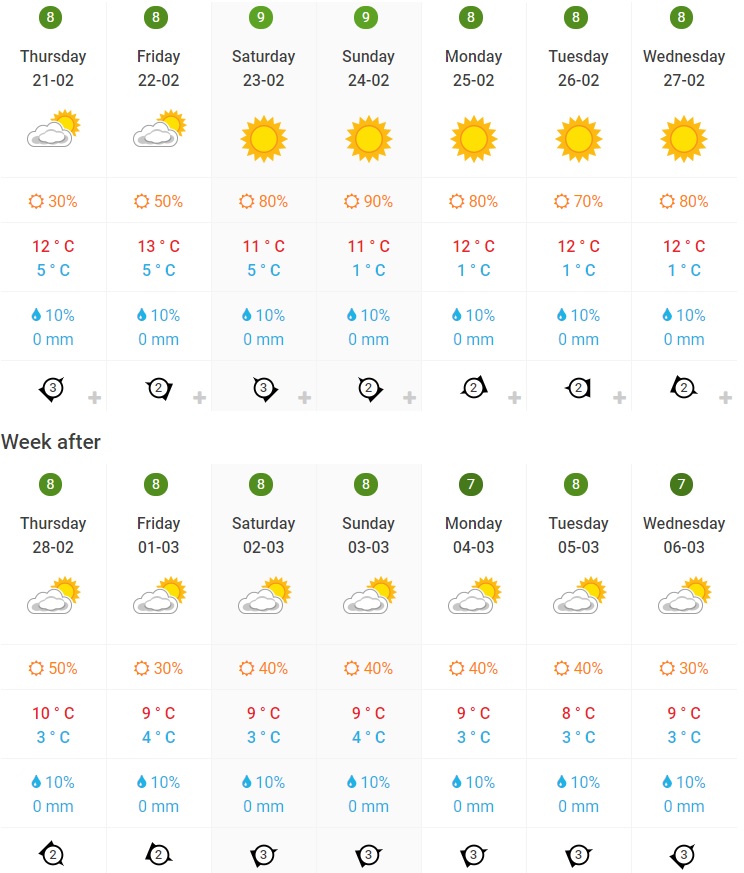 As you can see we are set for some beautiful weather, however, we will have to see if the weather continues further like it did last year.
Are you liking the weather? Let us know in the comments!