High chance of snow – especially into next week
It's been a pretty mild winter overall in the Netherlands. It was a very different picture last year, with everyone skating on the canals. Well, now it seems that winter is finally coming!
From Thursday the temperatures are dipping into the minuses and this will be lasting all the way through to next week too. There is a chance of some snow at the end of this week, but checking the weather app, I can see that snowfall is expected for most of us throughout the whole of next week.
According to Buienradar, temperatures will remain at normal temperatures and then drop below freezing towards the end of the week. This may cause a chance of snow and ice. The week after, that's when winter is properly here as there is a chance of long snowfall. This will be around a few centimetres.
Looking at Weerplaza you can see that snow is well on its way – we're just not totally sure exactly where and how badly yet. Better to wait this one out and see when it arrives.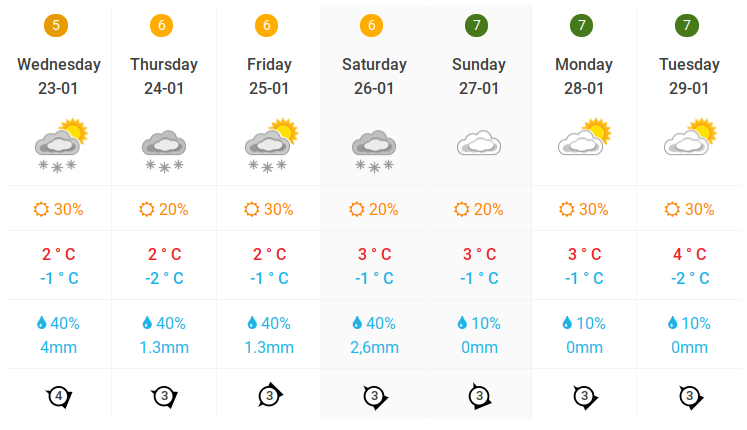 I'm excited, are you? Let us know in the comments!