What a month for the Netherlands! Sinterklaas arrived right on cue (and so did the Zwarte Piet debate), and started preparing for all of the festivities of the holiday season!
But along the way we also tested the Ultimate Dutch Sandwich (the verdict? Umm…), headed to a killer English comedy show, and tested out some options other than Netflix for streaming in the Netherlands.
We also checked out some amazing Dutch places to live outside of the Randstad (yes, they exist!) found out whether it was possible to hike in this ridiculously flat land, and delved into the deeper questions of sex work in the Netherlands.
Whatever you fancy, we've got ten of the best articles from DutchReview this month that you may have missed – or maybe they're just so good you can't wait to read them again!
Boom Chicago is the place to go in the Netherlands for comedy. It's the best English improv you'll see in this country. A couple of weeks ago, we at DutchReview were lucky enough to see one of their fabulous shows and we absolutely loved it. So we wanted to tell you all about the experience- and about Boom Chicago in general!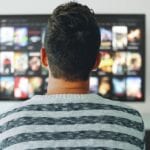 Got a burning desire to put your feet up, rest your overworked mind, and find out (again) whether Ross and Rachel will ever get together? In this complete guide, we've dug up every streaming service in the Netherlands so you can spend more quality time with your TV.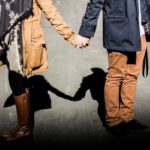 It's been almost a year since Aisha moved as a lovepat to the Netherlands and, boy, that's an emotional roller coaster. I figured as I'd spent the previous year living, working and travelling in foreign countries that moving for the one I love would be easy. But, I was wrong. So wrong.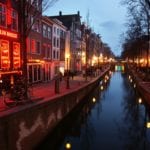 All of us would have heard of it, most of us would have walked by it and some of us might have strolled through it: we are talking about De Wallen in Amsterdam, one of the oldest neigbourhoods in the capital, more commonly known as the Red Light District in Amsterdam.
What do you think of these ten great articles from DutchReview this month? Think we missed one from the list? Got a great idea for something you want to be covered next month? Let us know in the comments below!