Name: Abuzer van Leeuwen
Where are you from?
Rotterdam! (Or the Netherlands, damn these questions are already vague)
Which city are you currently residing in?
Leiden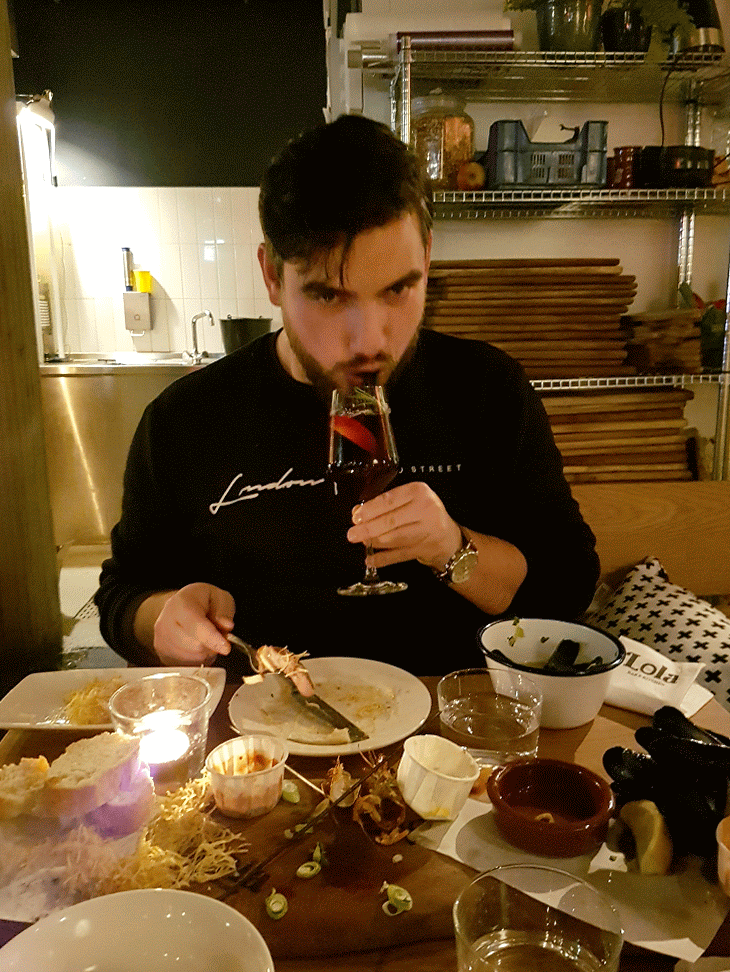 What do you do outside of being a writer for DR?
Doing even more DutchReview stuff! You think this website runs itself? That and playing with my kitty – eating – faking being sportive and laying on the couch while telling myself to improve life.
Why did you start writing for DutchReview?
The Netherlands is such a peculiar country and gets a lot of attention despite the puny size of this little nation. And then there's also the image of being this open and tolerant country while at the same time Dutchies are about ready to go to war to decide on the right shade of black for 'Zwarte Piet' – so this interesting divide got me writing. I also felt, together with Frank Kool, that the Netherlands could use an English language news outlet that also did opinionated takes on current events – and then DutchReview also allows for you to shamelessly insert lame jokes.
What did you want to be when you were little?
An Astronaut, turns out that your parents are flat out lying when they say 'you can be everything you wanted'. To kids reading this now, YOU CAN'T BE AN ASTRONAUT. Second to Astronaut was professional football player, that career also didn't work out – luckily, in this case, my parents made it abundantly clear that I never had the makings of a varsity athlete. Third option? Running some English language website on the Netherlands, my parents also told me that was just a stupid dream, but in all fairness, this was back in the nineties and internet didn't exist really.
What's your favorite thing about the Dutch?
The cycling, sounds cliché but it is so easy and chill. Not to mention cheap and fat burning. Also a nice and often overlooked thing is that the Netherlands is filthy stinking rich, being born here helps. The Dutch directness also makes things easier sometimes, although admittedly blunter as well.
What's the weirdest encounter you've had with Dutchness?
Probably when living abroad and meeting other Dutchies. After spouting out some Dutch phrases that must sound horrible to other people, the question immediately turns to where you can drink proper cheap beers and where to haggle a good cheap bicycle – perhaps accompanied by something about 'how lazy and inefficient' the local bureaucracy is doing things (but I lived in Italy, so that might be it). But being largely/halfly Dutch I might just miss all kinds of great encounters with Dutchness.
Read more of Abuzer's stuff right here