Many many times people ask us at DutchReview what they should get their loved ones during the upcoming holidays. With the Netherlands having both Sinterklaas and Christmas coming up, there are indeed a few gifting opportunities. And often people want to gift something Dutch too, well, at least the ones that ask us. Since clogs suck, we decided to kick off this little Dutch-holiday-gift-suggestion bonanza with a classy watch brought to you by internationals from Amsterdam. Pretty suitable, right? Time to meet KANE watches!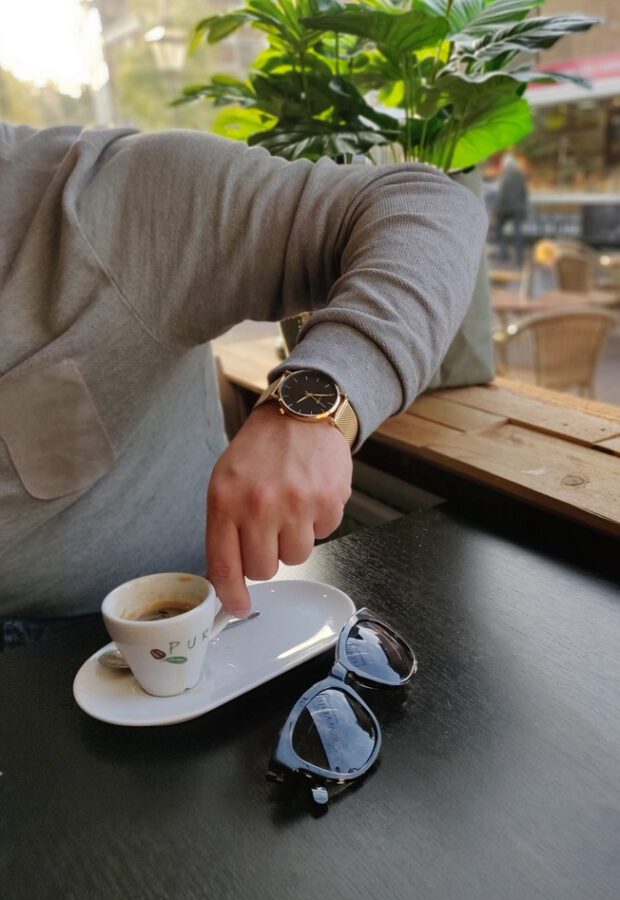 The story of Kane watches
KANE launched right here in Amsterdam in January 2017. Within two years the company will surpass its goal of one million dollars in revenue. Today Kane is selling in over 100 reputable retail stores. And the brand has quickly gained recognition as the 'affordable luxury' men's watch in its home market of the Netherlands. Next year the company will expand rapidly into Europe and North America through its online channels (check their Instagram, that's some nice stuff going on there).
What makes Kane watches special for us at DutchReview is that they're by expats/internationals in Amsterdam, avid DutchReview readers even! Christopher Rasker traveled from Amsterdam to Tokyo where he discovered Japanese minimalism. Inspired by the Eastern philosophy of less is more he designed an exclusive timepiece for men: KANE. Based on the Japanese way of life – known as 'kaizen' – each Kane watch is done through this idea. But minimalism certainly doesn't mean shy, check out their golden mesh watch.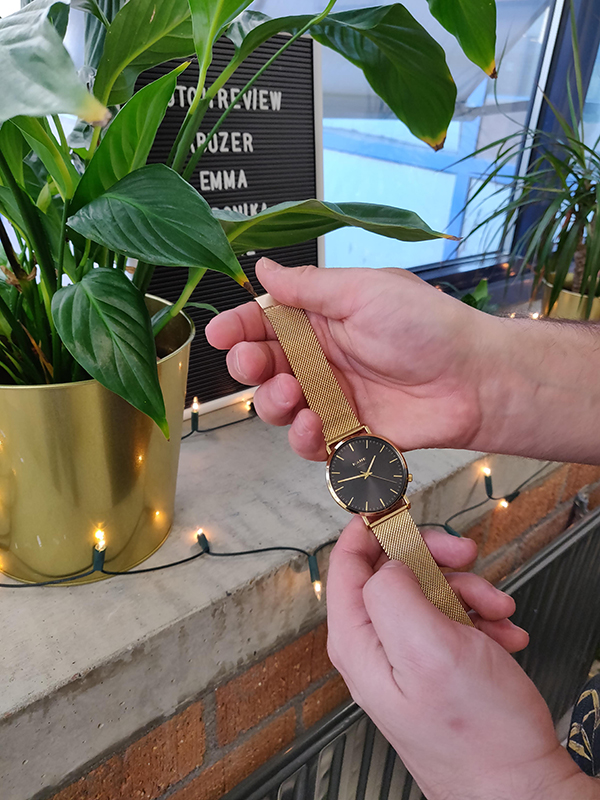 Besides slick looks and Amsterdam origins, what makes a Kane watch a good gift?
Of course, you have to like its looks, but that's not hard to do, there are also plenty of different Kane watches to order on their website as well. Blue, gold, black – mesh or leather strap – you name it. The big upside for me was also that you could easily change the straps between the cases, so there's plenty to combine, and straps are also pretty affordable (30 euro's) – so that's gift stuff.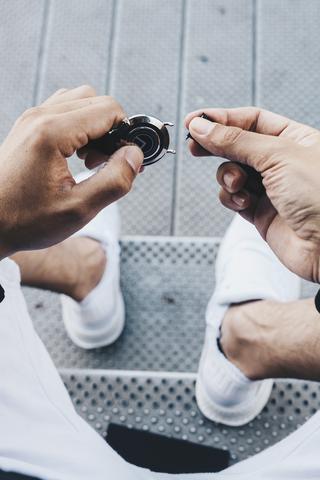 Their locking system is super solid:
Furthermore, Kane watches feature stainless steel and the design is way sturdier than any of this price-category has any business being (love that click when I lock it, you know it's not that made-in-China crap). They're also showerproof (5 ATM) and got a nice anti-scratch layer (which I really need because a good watch is an all-day product)
They work together with the Japanese Seiko as well, so it's all 'Quartz' and honestly, I'm not a watch-expert but the story they're telling about precise timing and less parts = more sustainable and endurable sounds very logical to me.
Your Dutch gift for the season?
My better half also fancied it, but I guess it's more apt to give it to a guy. The watches come in a nice and fancy box, so they're already kind of in a gift set. Ranging from 99 to 129 euro's the Kane watches are price more than reasonable. So if you're stuck for a gift for your boyfriend, husband, dad or brother this Christmas, give this well-designed watch from Amsterdam a thought.