Let's face it, Dutch men aren't the most attentive men when it comes to their appearance or fashion trends. This is after all a windy cycling country full with 'sober' guys, not like the prima donna Italians. But hey, every once in a while you need to treat yourself and sort yourself out – so instead of opting for the 12 euro cut down the street (done in 10 minutes, always too short) I thought let's go for probably the best one in the country. The New York Barbershop in Rotterdam, the one that did the hair of the fabled Italian hair icon Graziano Pelle!
The New York barbershop: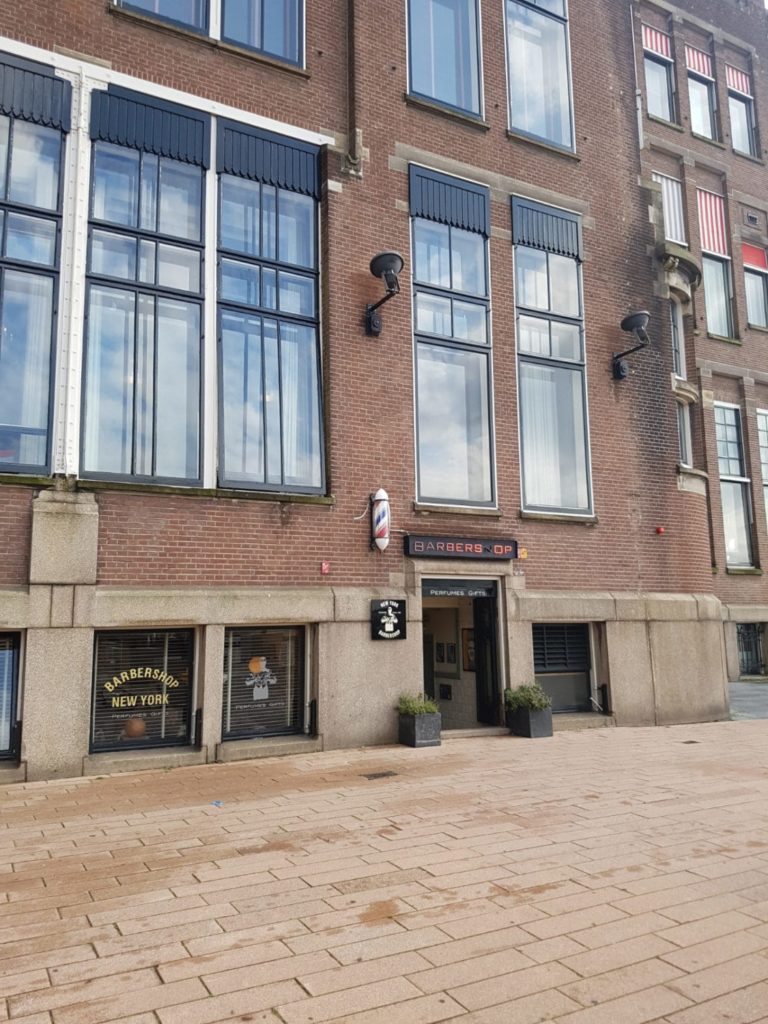 The hair legend Graziano Pelle: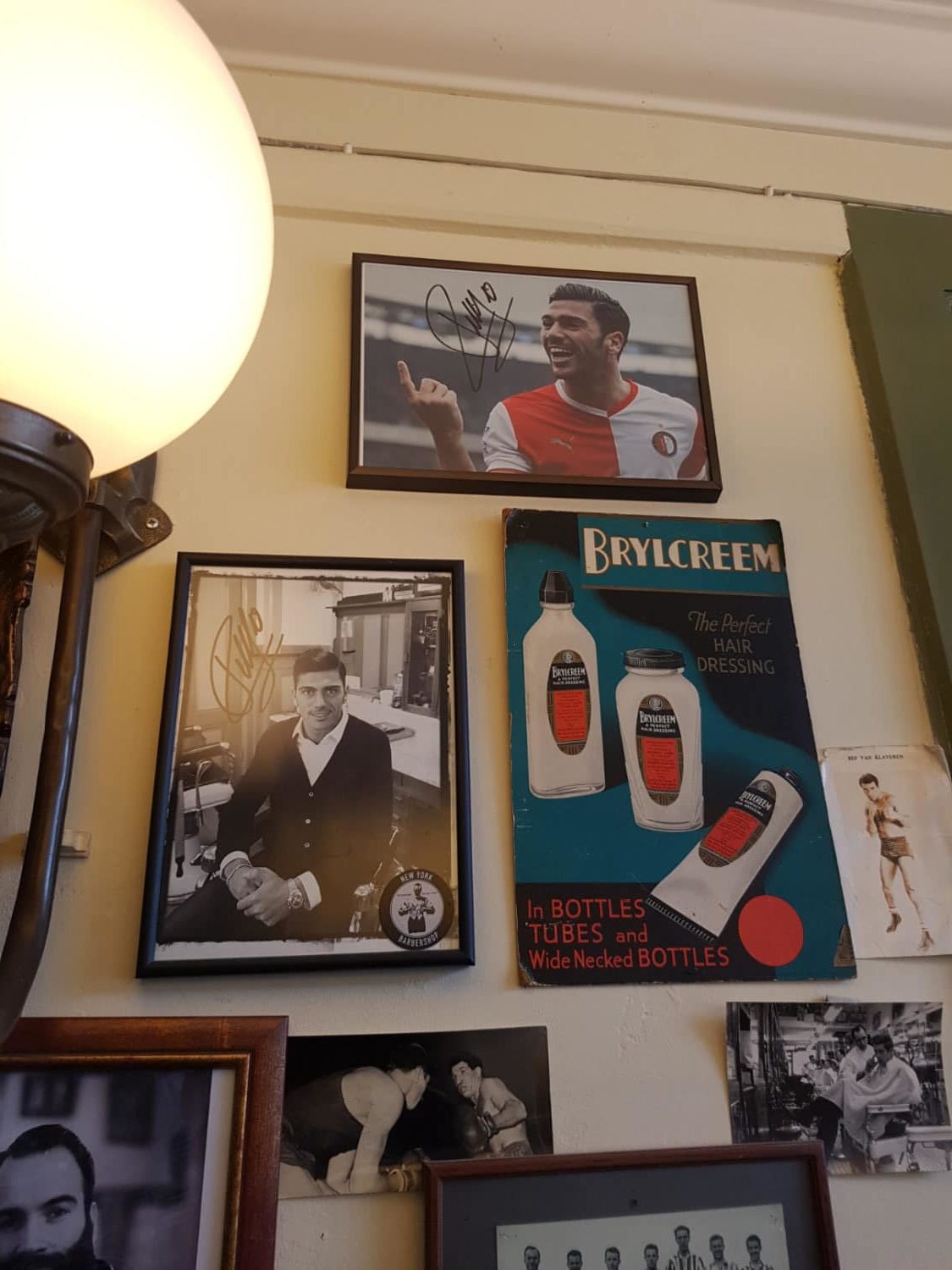 Barbershops in the Netherlands
So it's a barbershop, and yes that's a thing now in the Netherlands. You might recall a time when your mom/girlfriend/wife just took you along to their hairdresser, in a weirdly colorful environment someone would talk too much to you while they were giving you a haircut you don't really like.
Those days are over, every self-respecting city now has a decent barbershop – specializing in nostalgia, a manly atmosphere and old fashioned grooming and barbering. Especially welcome in this era of the beard!
Rotterdam has started this trend with the New York Barbershop (since 1884!) and Schorem and Barbier (so much waiting) and. Since I'm a huge fan of my beard, Rotterdam and Pelle it was about time I got barbered (that the right word?) at the NY barbershop.
Enter the cellar of the barbershop
Go to the Kop van Zuid, it's the best part of Rotterdam – and then to the iconic Hotel New York (the nicest building there). On the side and in the cellar is the New York Barbershop, since 1884! It's a family-business and were there way before this barbering became a revamped trend.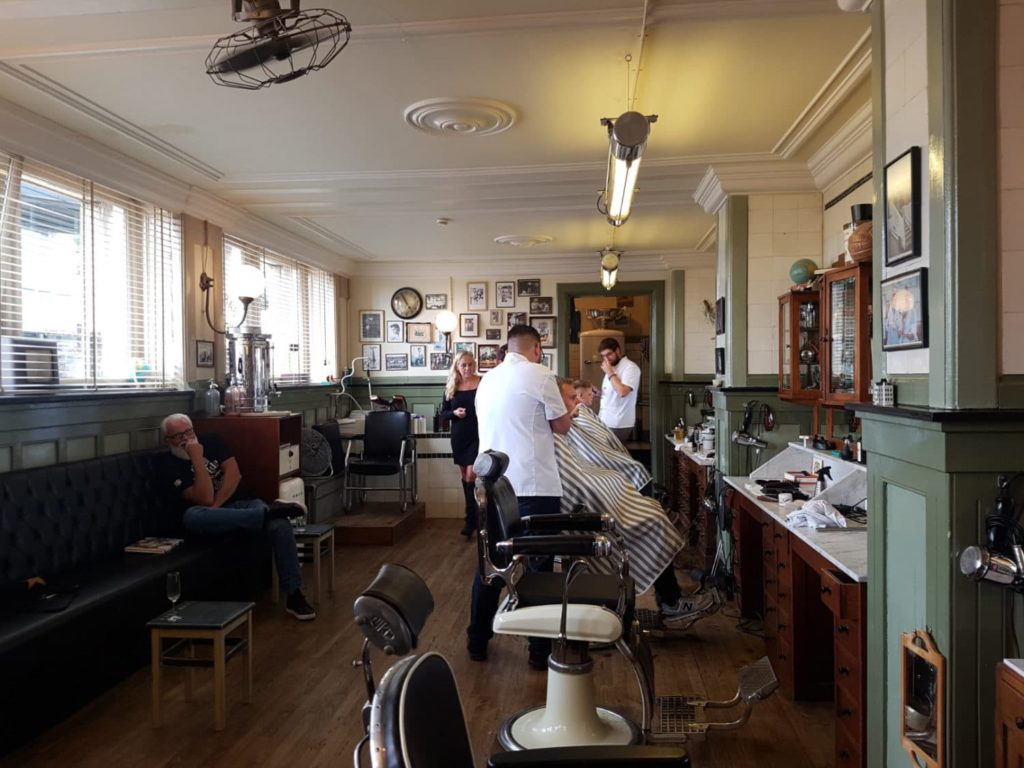 Besides the general atmosphere, there were 2 things that really stood out for me. First, the amount of time and attention they put into barbering (such a nice verb) you. Granted, it's not a cheap barber but Eduardo really took his time and effort, what a ****load of helpful scissors and such, to make sure I got a really fresh and clean cut. What a contrast to the 15-minute rush job at a cheap barber…
Second, as one would expect from a barbershop in the hotel New York building –  there was a nice international vibe! Most of the barbers are from all over the world, and they only work with seasoned veteran barbers. So if you're getting an appointment there it's no problem for them to link you up with an English- or Spanish- speaking barber.
Oh, and third, before I forget – the results:
The Before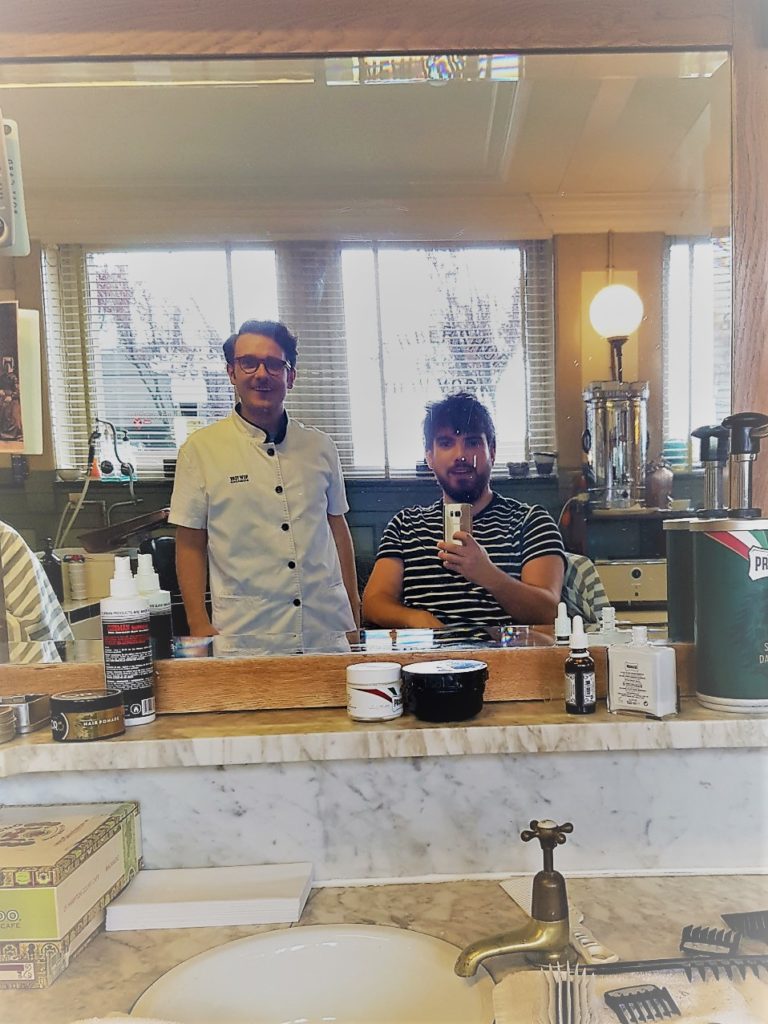 The After: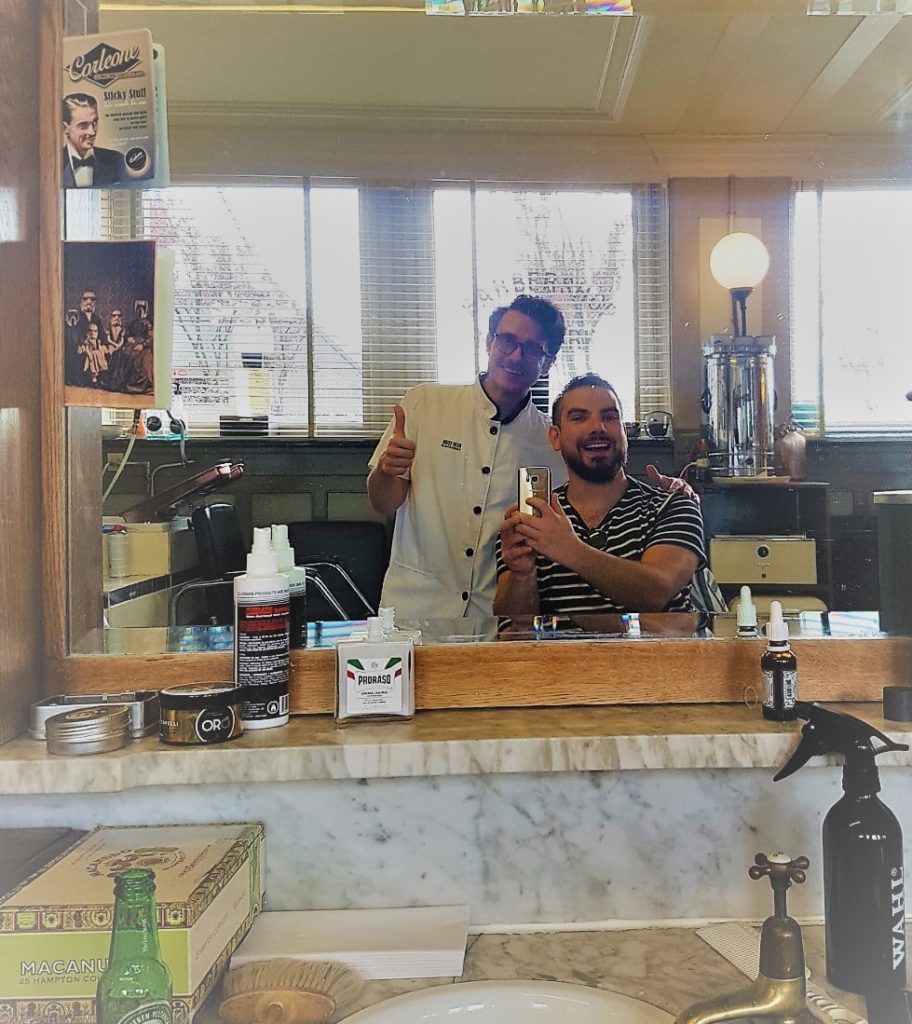 All in all, I'm really all on board now with the barbershop train!
Address:
Koninginnenhoofd 1
3072 AD Rotterdam
Website | Instagram | Facebook