Ever since I was a little boy and watched those American movies I wanted to visit one of those quintessential American diner's. I don't know if it was Back 2 the Future, Pulp Fiction or Disneyland that got to me: I wanted that jukebox, the magic milkshake, the all-American hamburger and that Chuck Berry blasting through the establishment.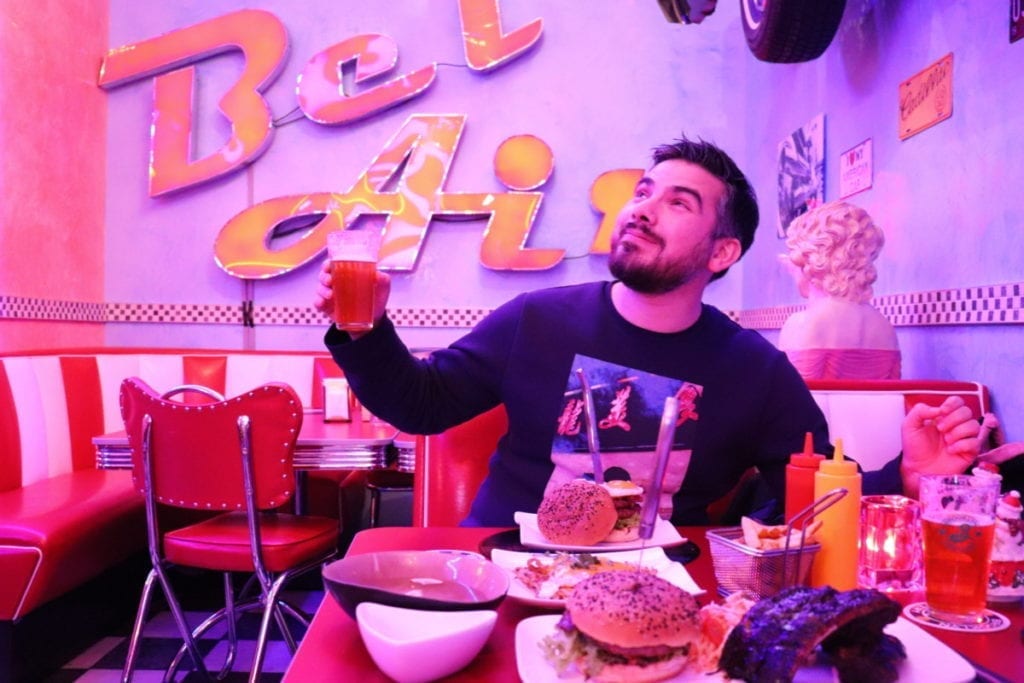 It's pretty safe to say that all my American-dreams got realized right here in Leiden at the Bel Air Diner.
Before we get going, hit play on this clip to get in the mood:
The Bel Air Diner in Leiden; what's going on here?
The Bel Air diner is located in the center of Leiden at the 'Noordeinde' street, you might have to look for it a bit as the decor inside pops way more than it does outside – but once you get in it's like your getting into an American dreamworld of the 50's.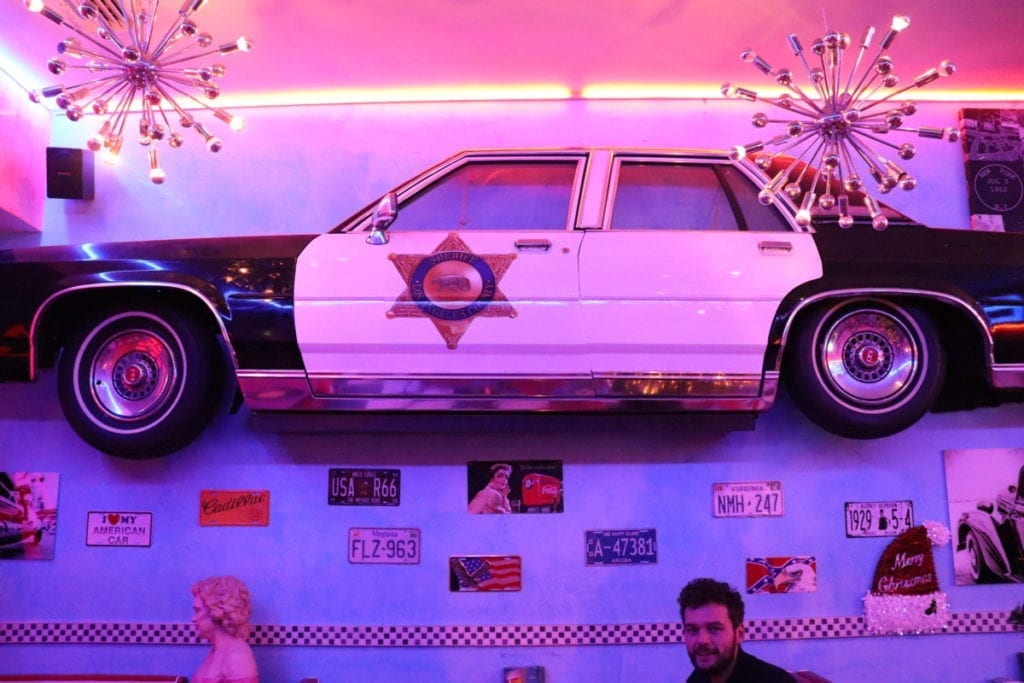 There's just so much stuff happening here, it's almost overwhelming. A faux-cop-car, a model plane, tons of stars and stripes waving everywhere, tons of Americana-memorabilia, a working jukebox (haven't seen that one for a while) and plenty of other stuff – they really didn't hold back and in true American spirit: more is just more here.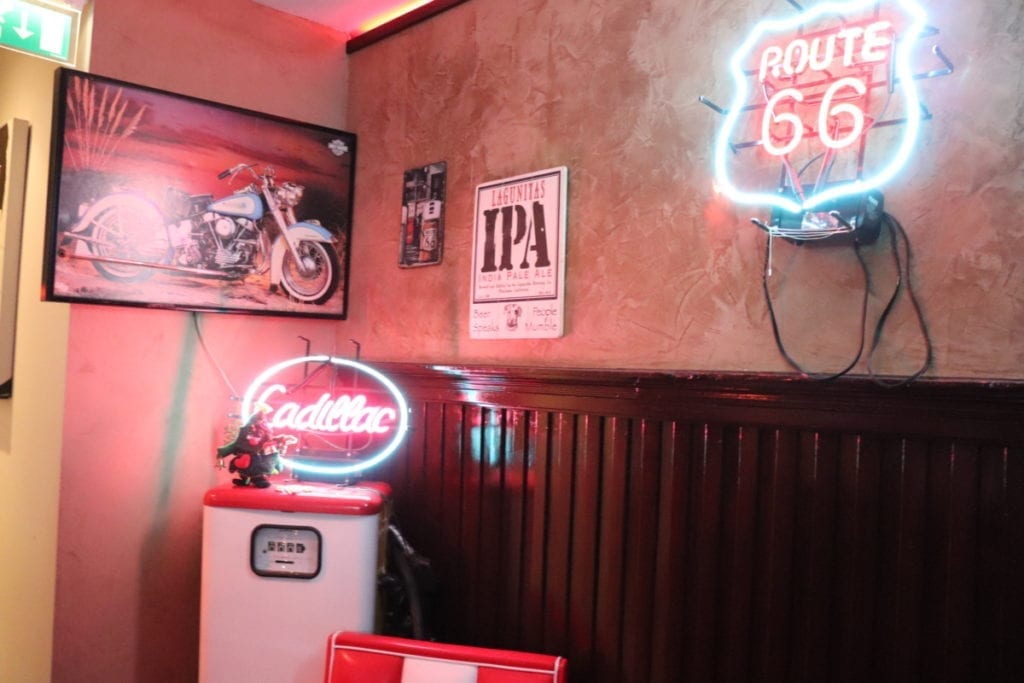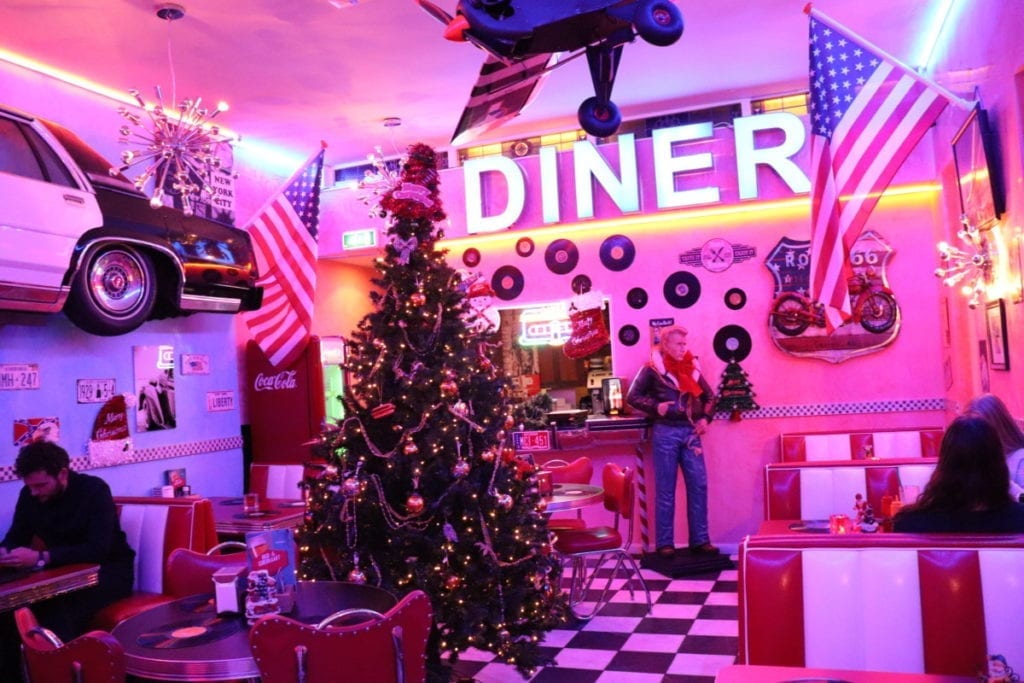 We had a chat with the charming couple (international folks, ironically not Americans) running the diner and they've really made it their mission to get this vibe going and collect all that Americana stuff. They told us that even the yanks that pass through are impressed with everything going on there.
And I've got to be honest, the last few years almost all places have got this hipster industrial design thing going on – which is nice and all that but it feels refreshing to eat in a place which is confident and really outspoken in its theme.
What did we eat at the Bel Air Diner? (spoilers: not salads)
As one might expect, the Bel Air Diner is packing a fully fledged American menu. It has all the classics and loads of other stuff too, once again – more is more. Welcome addition was their great selection of beers, including my favorite: Brooklyn Lager.
For starters: Chicken Wings and grilled shrimps
As one would expect the Chicken Wings were spot on, really tender chickenmeat with crisp and tasty coating. The shrimps were grilled on their Mibrasa wood oven, like many other dishes here, the smoked flavors brought it home.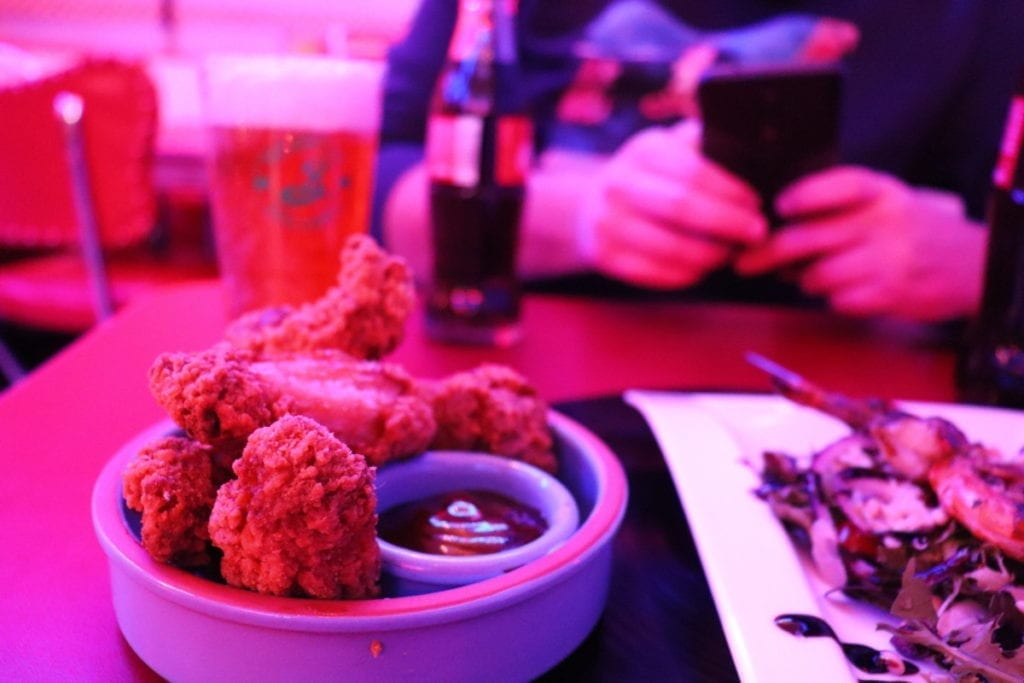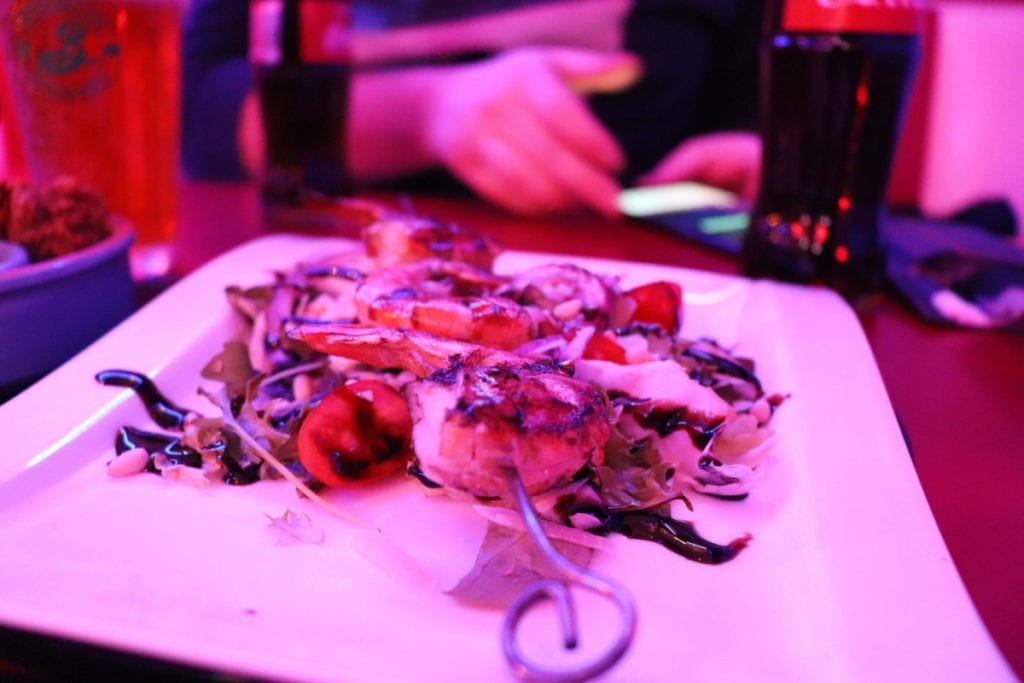 The Main: Burgers and Ribs
Don't worry, there's plenty of other stuff than these meat-classics on the menu – fish and veggy options. But when in Rome, or an American diner in Leiden for that matter, it's time to taste the classics. There's something like a dozen burgers on the menu and a good choice of meaty dishes as well. There are some creative burgers there too – in case your in the market for that. Big plus: really modestly priced, around 10 euro's some of them! And it's not like they skimped on the quality since there's Angus beef and such on the menu.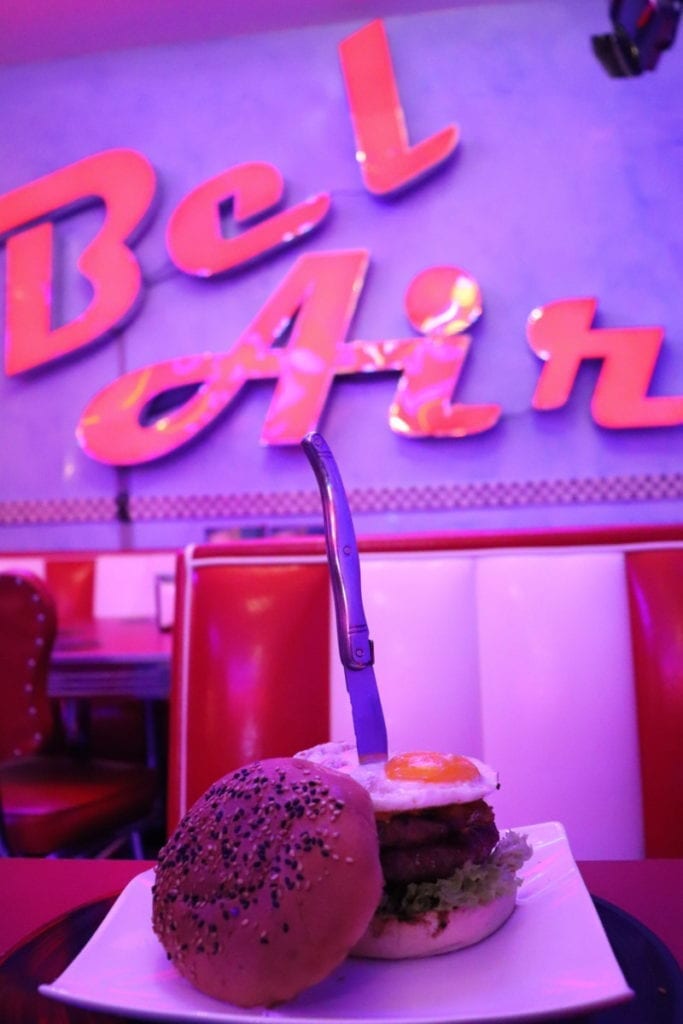 One of us couldn't choose between the burger and ribs, and luckily you don't have to as they have an option of mixing it up. Allowing you to have both worlds.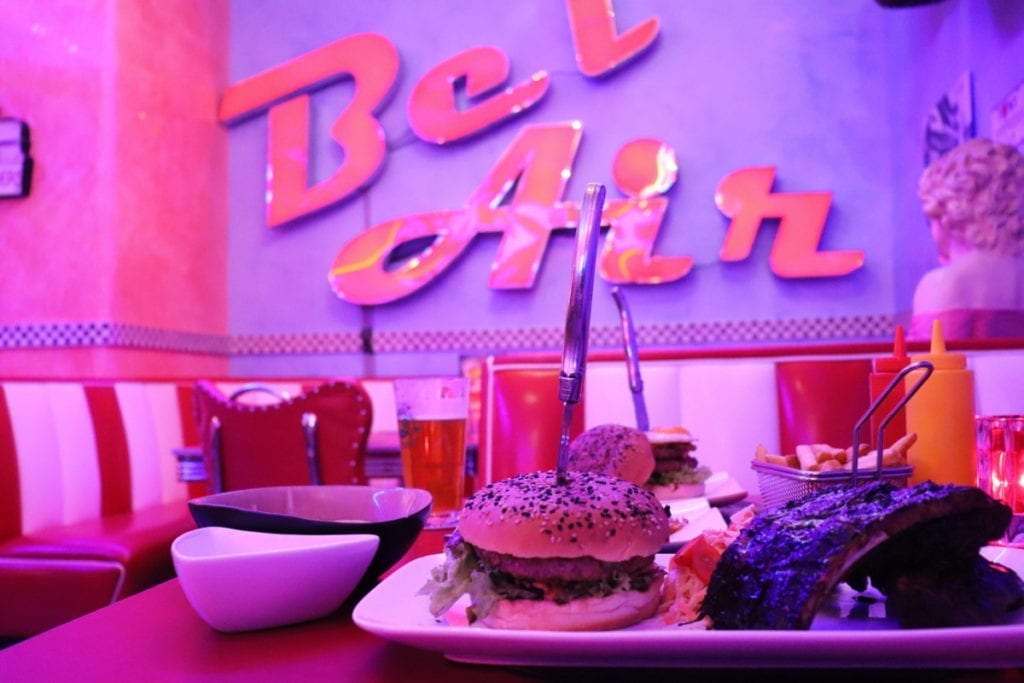 Dessert: that milkshake you all want
They told us that they could serve us one bad-ass milkshake, the stuff you could only dream of as a kid. And as you can see, they weren't lying, that's one delicious and instagrammable milkshake (that whole place is an insta-heaven by the way)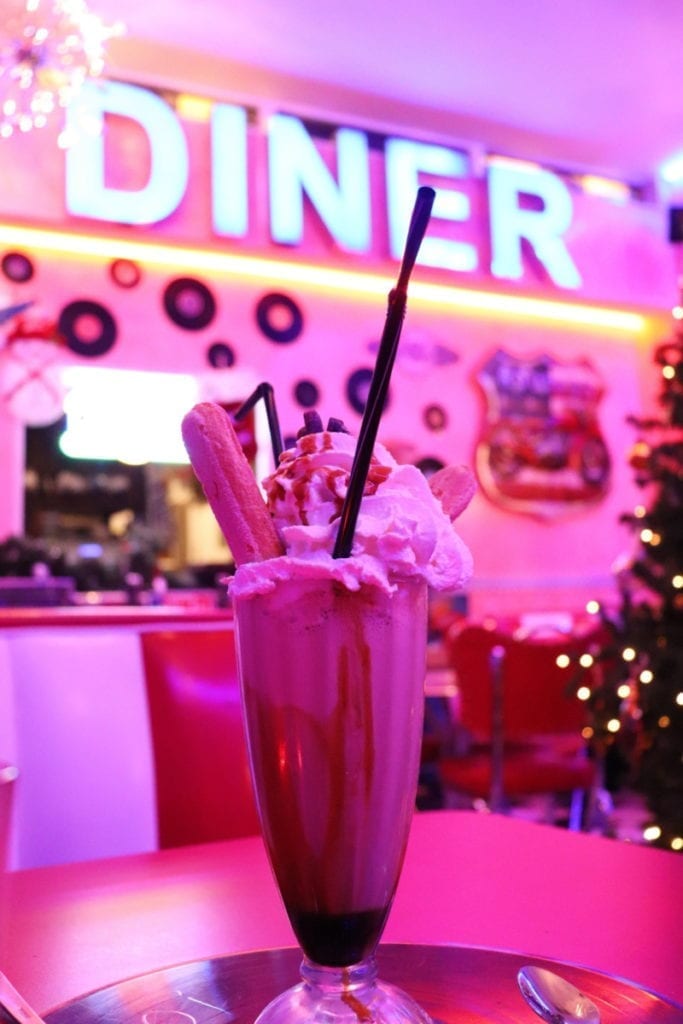 Long story short: if you're looking for a fun night out with friends, get some American vibes and food going or always had childhood dreams of going to an American diner that you thought existed only in your hollywood-inspired-dreams than Bel Air diner will make those dreams come true.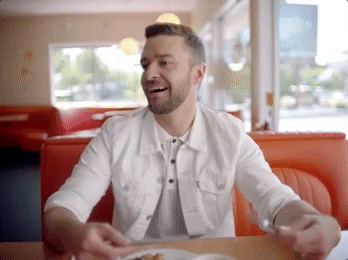 Bel Air Diner
Address:
Noordeinde 49
2311 CB Leiden
Website | Instagram | Facebook