There's going out for a bite and there's having a majestical culinary experience. Having dinner at The Walk'In Fish in Rotterdam falls into the second category. Since my mother told me that sharing good food is a virtue I'm going to tell you all about this new, fancy (mainly) fishy restaurant in Rotterdam.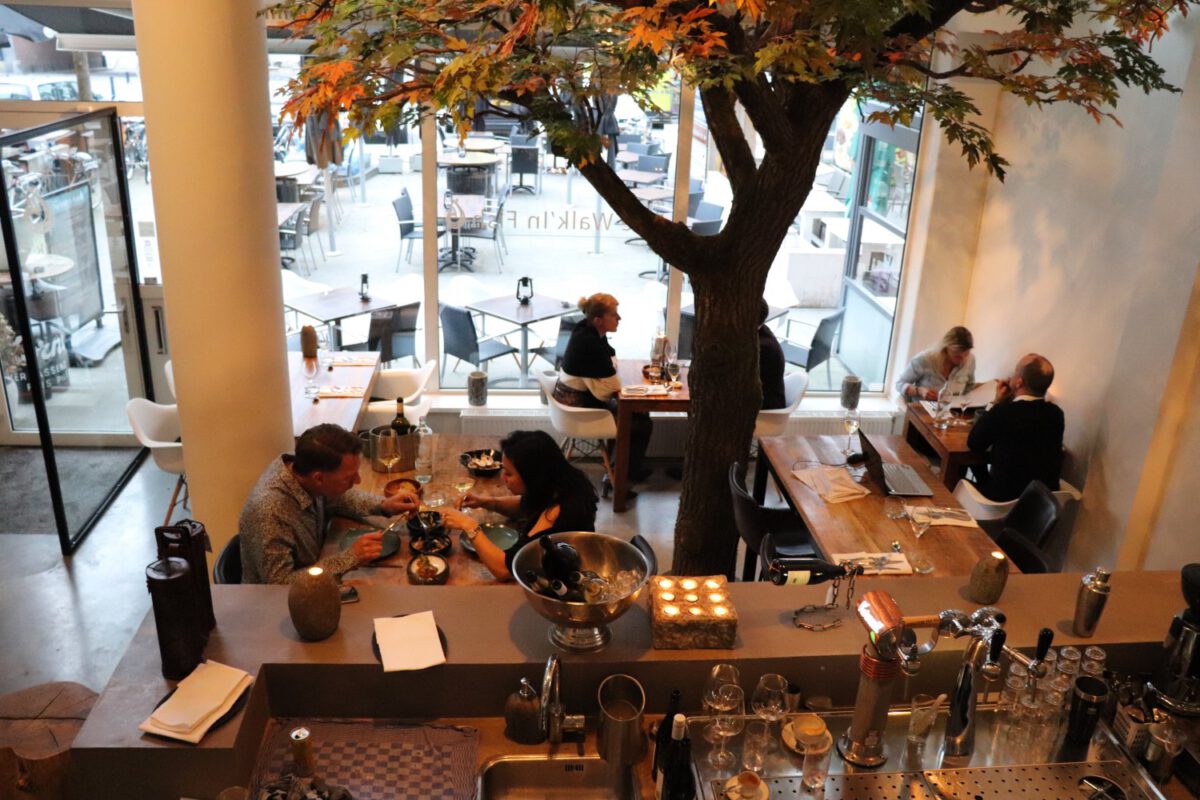 The Walk'In Fish – Fish but different
You might have the feeling that you've been to The Walk'In Fish once. Before it opened 'Savage' was located here, the Schiedamse Vest – a parallel street of the Witte de With- also owned by the enthusiastic young culinary entrepreneur Xander Rodrigues and his wife. Savage was already a great culinary success and The Walk'In Fish continues to build on the idea of Savage – bringing you delicious food with a funky twist.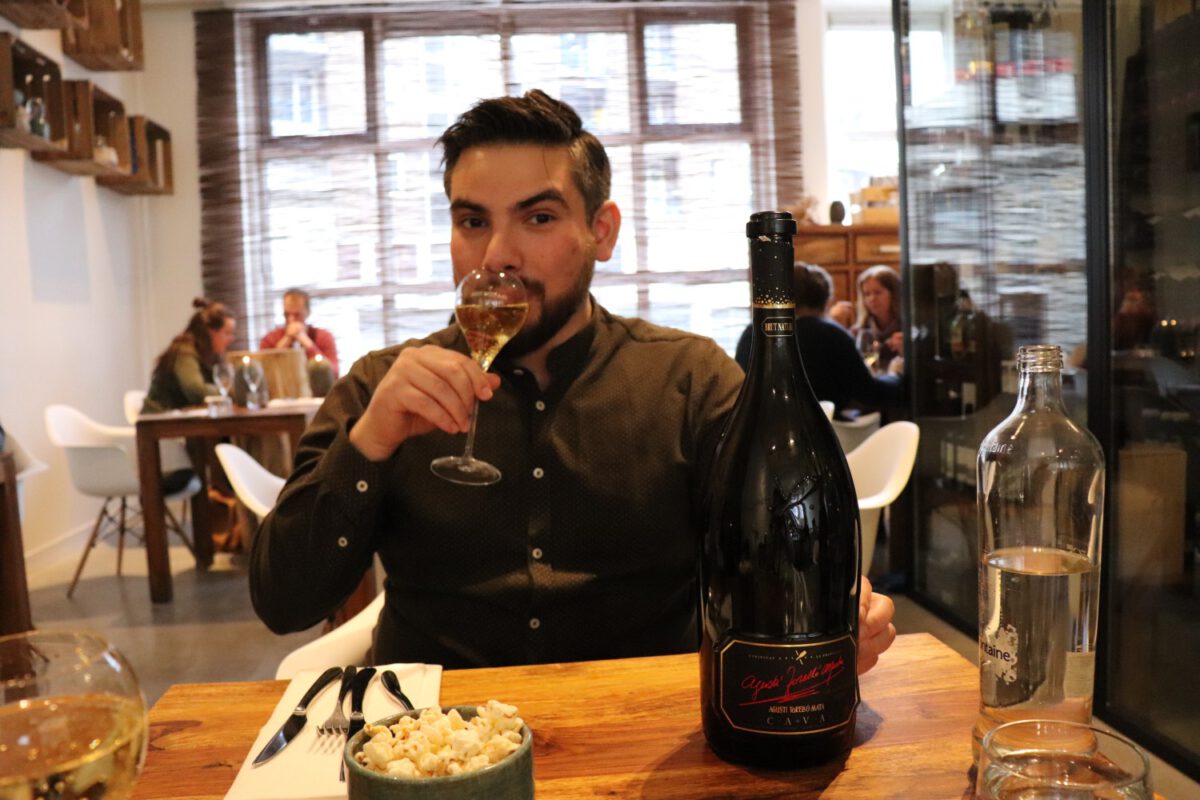 Other things that make the Walkin' Fish stand out from the crowd are it's sustainable approach, for instance when it comes to also using the bycatch fish for their dishes (fish delivered by the famed Schmidt Zeevis). Or their impressive wine-collection and the fact that all of the staff know their wine-business like no other.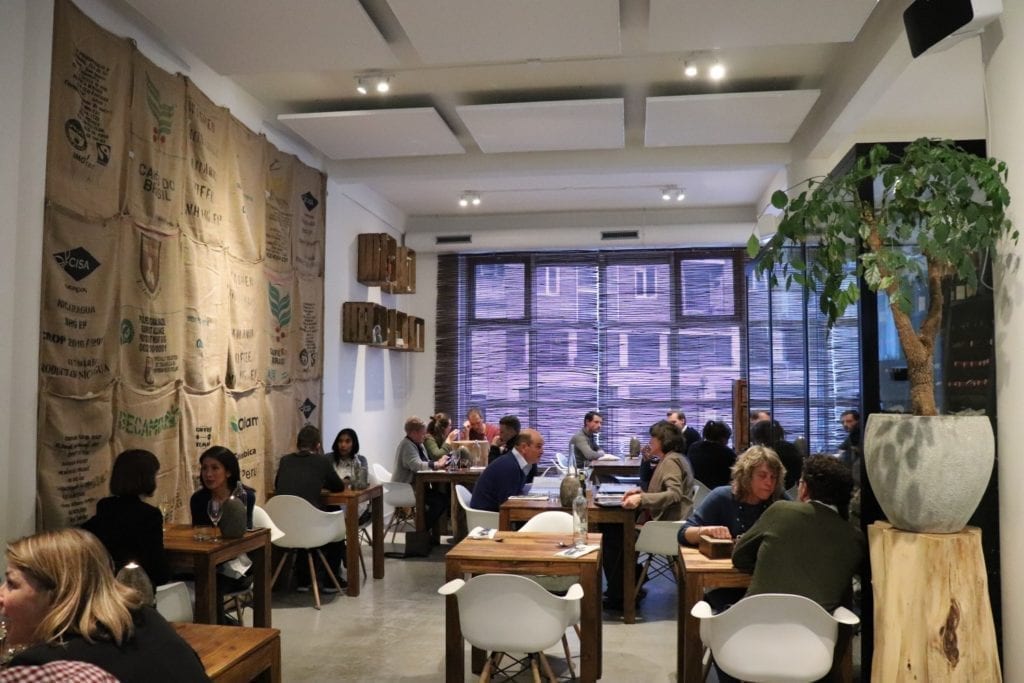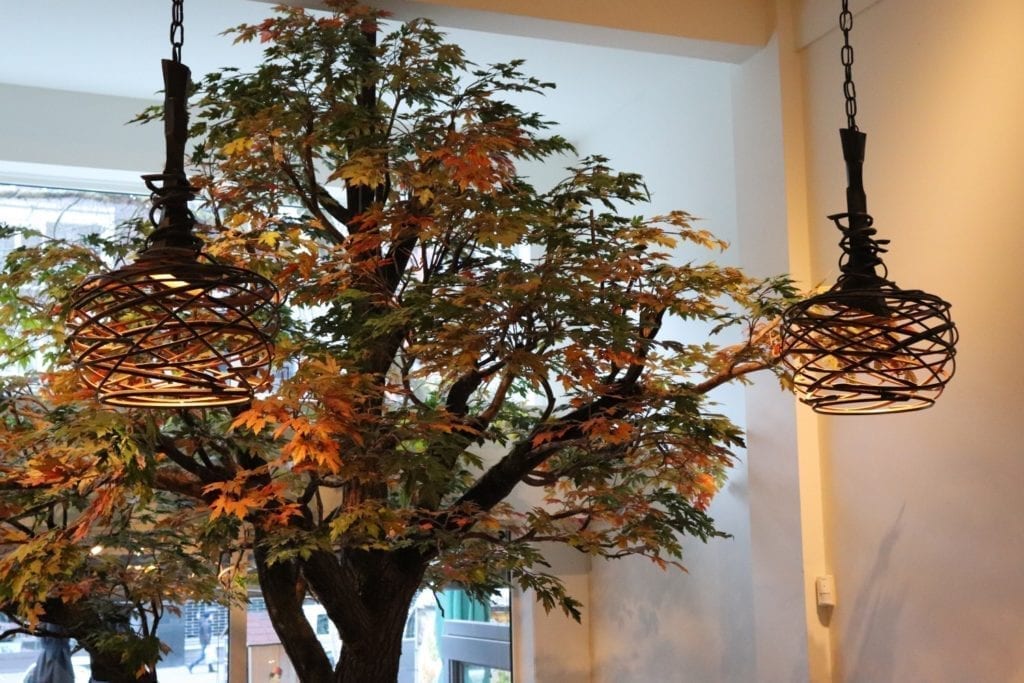 The interior is also top-notch – with an impressive wine-cabinet on the second floor and of course that indoor tree stealing the show. I was told they're installing a wooden terrace right in front of the place in April, so you can also be wining & dining when the sun is shining.
But all this is not the reason you're reading this, you want to know about the food at The Walk'In Fish and lucky for you and me there was plenty to talk about.
The Starters
Oysters! After that delicious bowl of popcorn, oysters were served; one Creusse and one from the Schelde. Needless to say those are pretty tasty, at least when you're an oyster person (if not, be one, you're missing out). And it's here already where the place shows its strength: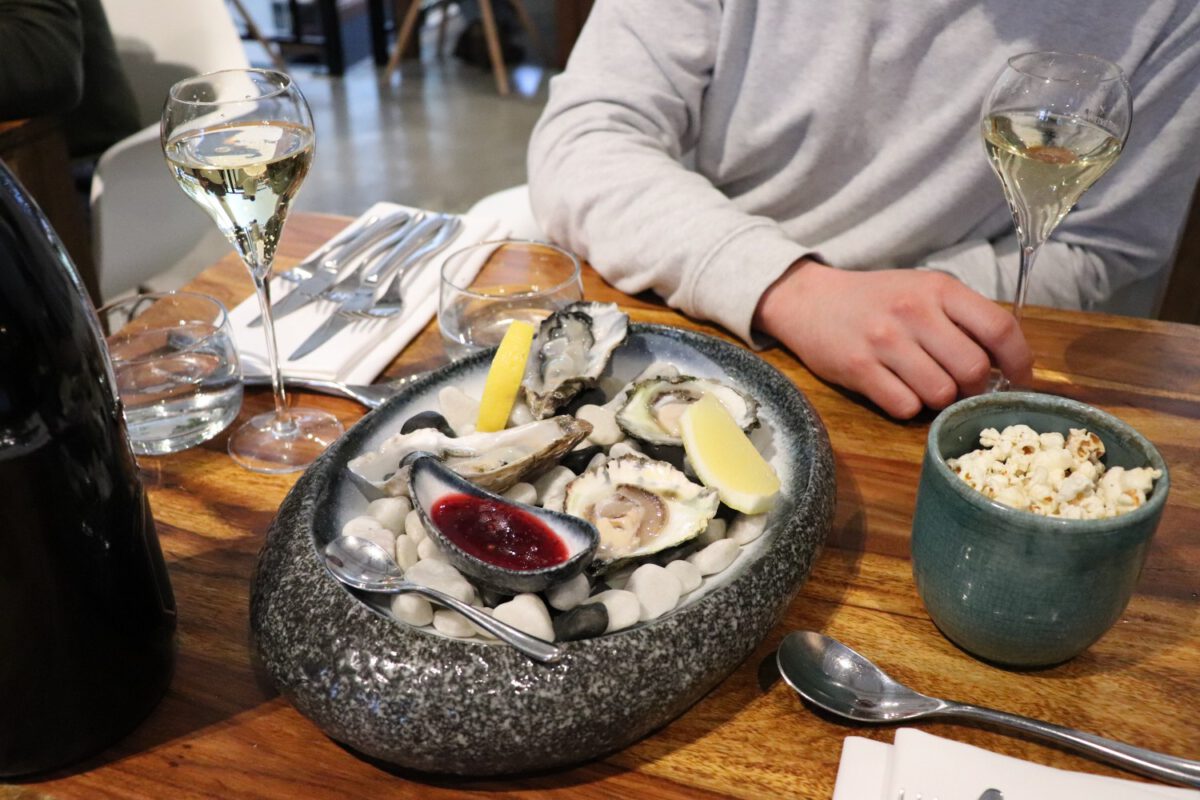 That red stuff is some raspberry mignonette, add that to the oysters and it justs tastes a tad bit different than normal (and that's a good thing).
After this appetizers, it was time for some proper starter dishes – displaying the talent of the culinary artists at work in the kitchen.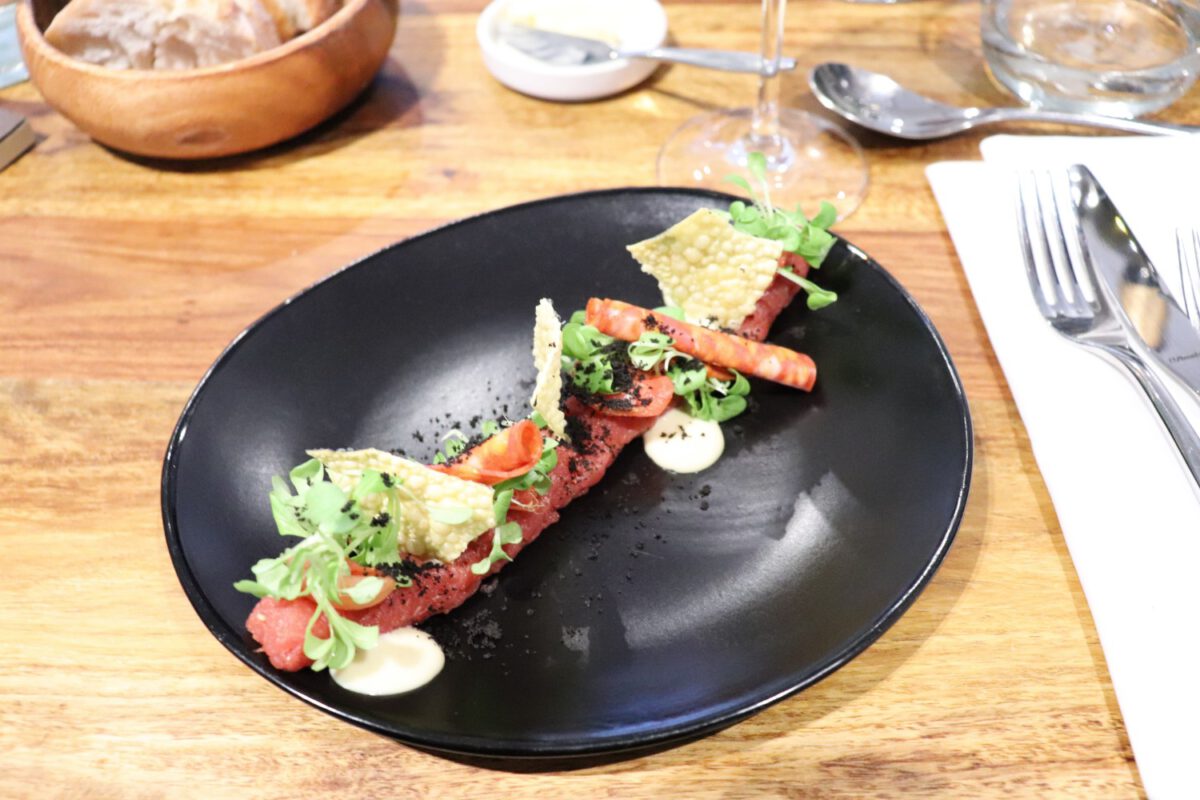 It tasted as good as it looks. But the combination of the different flavors was where it really shined. Tuna steak with bits of chorizo and bits of black olives – might sound like an odd combination but it really wasn't when I devoured it.
And this mackerel ceviche was also a work of art as you can see: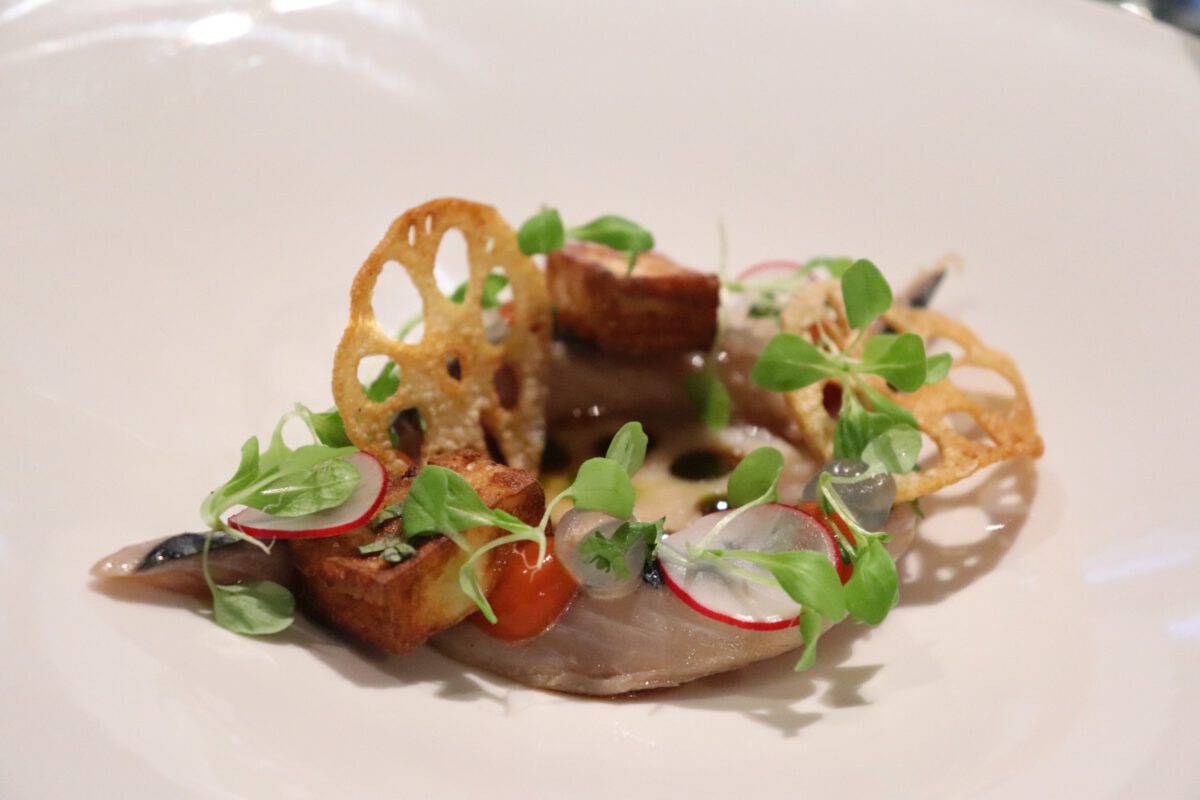 Next up (we're  not even halfway here) was something not totally fishy. No worries there by the way, The Walk'In Fish obviously has loads of fish on the menu, but there are a good amount of meat- and vegetarian dishes to choose from as well.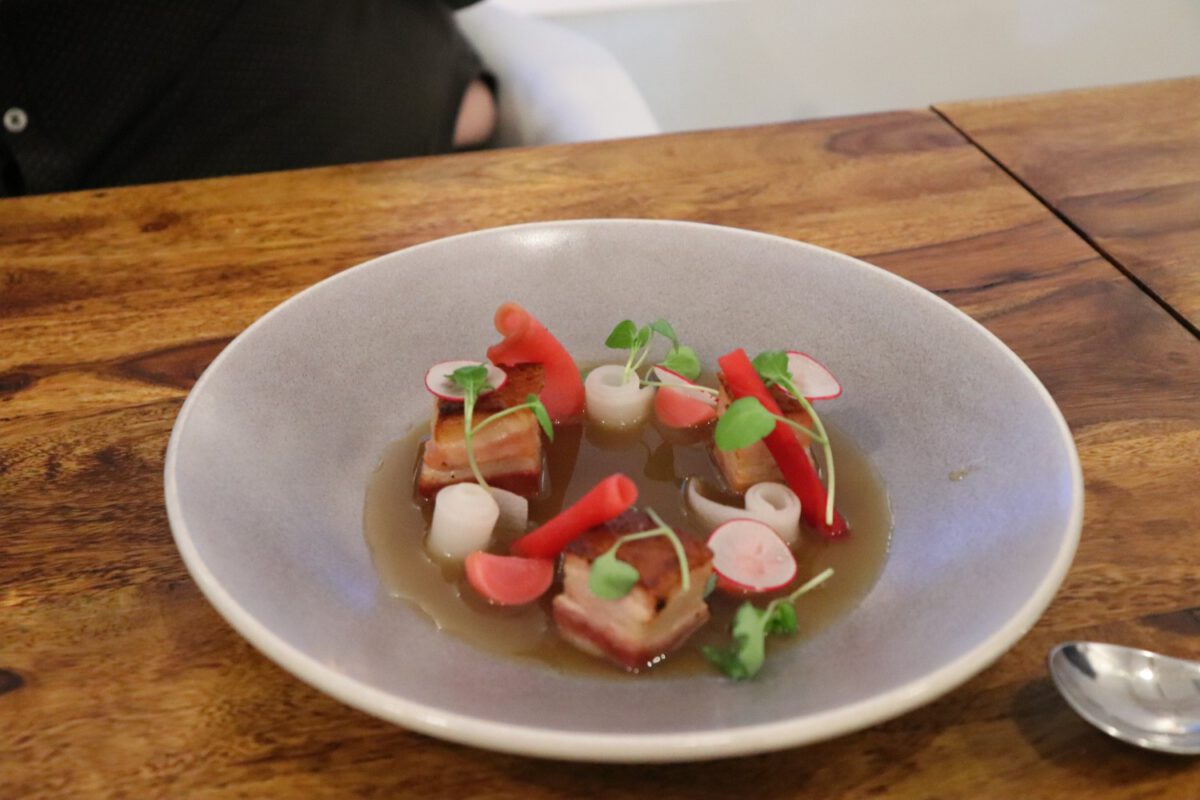 Porkbelly with eelthea! Yes eelthea – again a very daring combination (although I'm a sucker for both porkbelly and anything with eel). The smoked flavours actually went very well with each other, creating a little savoury party in my mouth.
Go for the menu and have them pick your wines
In case you were wondering 'how many starters did this dude order?' – at The Walk'In Fish you have to option of going a la carte or ordering a menu (which has a fair price of 37 euro, nice!). That menu really is the way to go since it's like going on a little culinary exploration tour. And if you really want to treat yourself, ask them to serve paring wines with each course – that really makes it come together.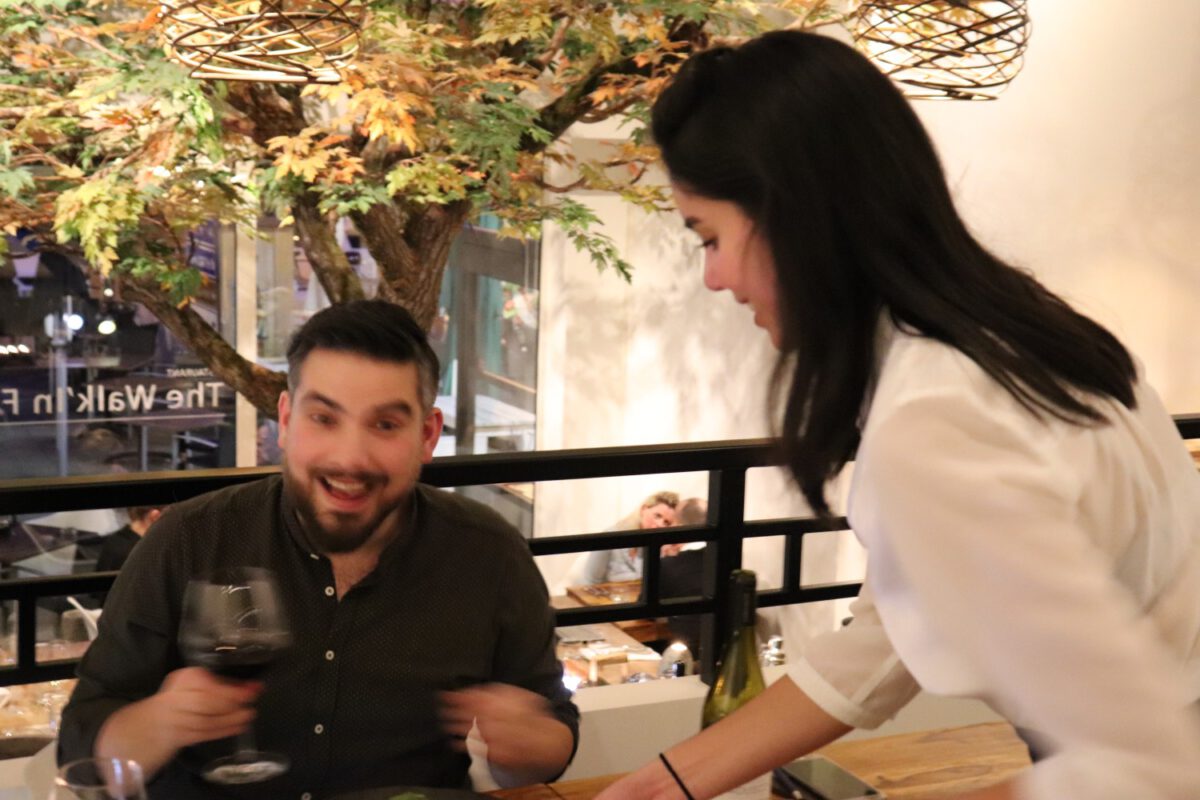 The Mains
After 3,5 little dishes it was time for the mains – we got the tarbot and cod filet. By now it's better we let the pictures do the talking: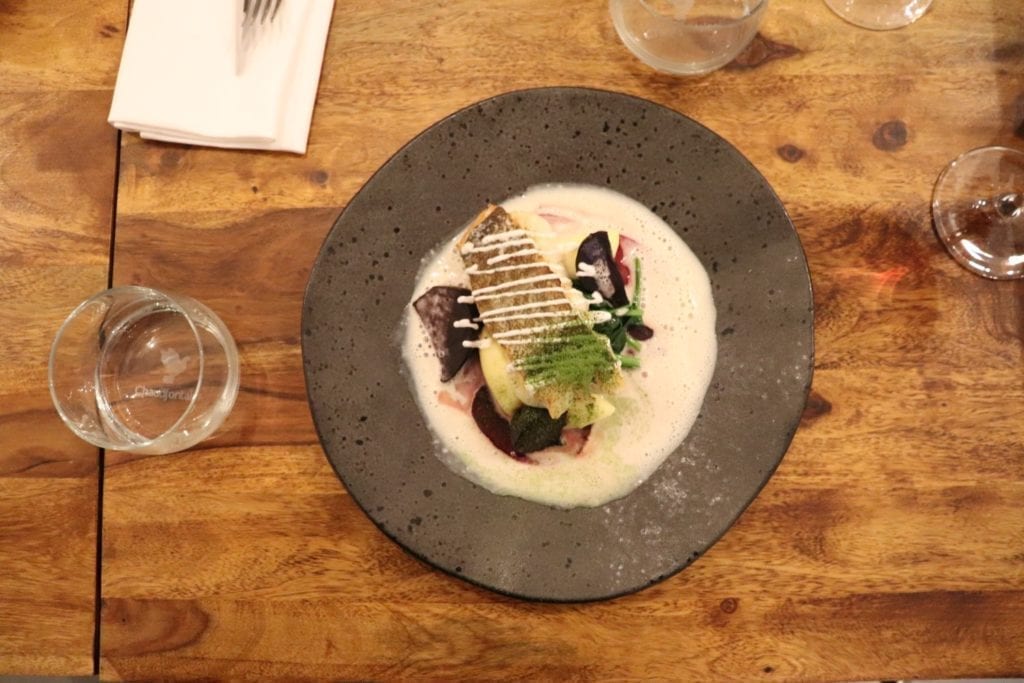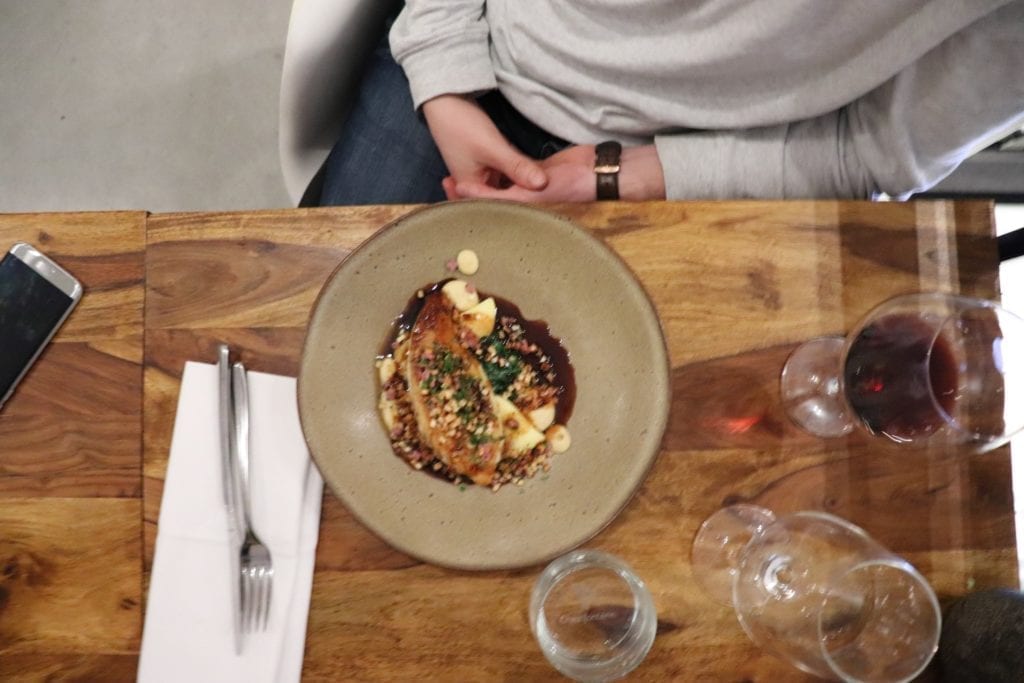 As you can see they didn't skimp on the portions and the sauces in which the fish were swimming were excellent. Exquisite dish on the side was the tagliatelle with truffle pecorino, a must-order. (But I might be biased because I've got a slightly terrible addiction to truffle pecorino)
All in all, we enjoyed a delicious night at The Walk'In Fish
Wait that's not it right? There's always one more course after the main?
The Walk'In Fish: Epic dessert time
I can't even remember what my dinner partner had for dessert because I got served one of the most audacious desserts in my lifetime.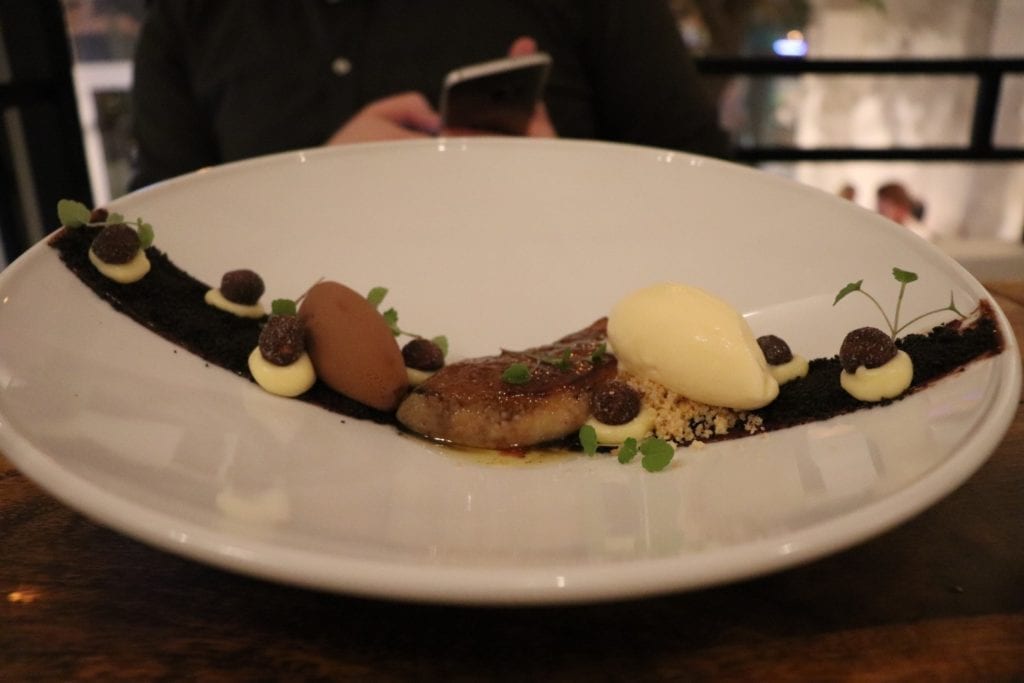 It's duck liver with a layer of glazed caramel, two little scoops of ice and chocolate crumble (paired with a 1990 dessert wine). And in case you're still wondering, yes all of this tasted excellent together.
Final verdict of The Walk'In Fish
It's not a quick bite and not the cheapest as well as you can imagine. But if you're looking for a culinary experience, a great night out and some of the best creative cooking in Rotterdam then The Walk'In Fish is always a great idea.
Address:
Schiedamse Vest 14 – Rotterdam
Website | Instagram | Facebook