Amsterdam city council has changed the rules for boating in Amsterdam and is looking into implementing an alcohol ban. The council says these are necessary to limit the overcrowdedness and noise for local residents. 
A night ban will also be introduced where boating is not allowed between 11 p.m. and 7 a.m, reports NOS. Boaters without a license will also only be allowed to have up to 12 people on board, although exceptions might be made for this. Also, the number of permits for recreational boating will be limited to 550.
On top of that, the city is investigating the alcohol ban and whether it's legally possible to introduce a partial one on the canals. This was decided by a majority in the city council. This would make it illegal to drink on a boat in certain parts of the capital – something Amsterdammers will certainly struggle with.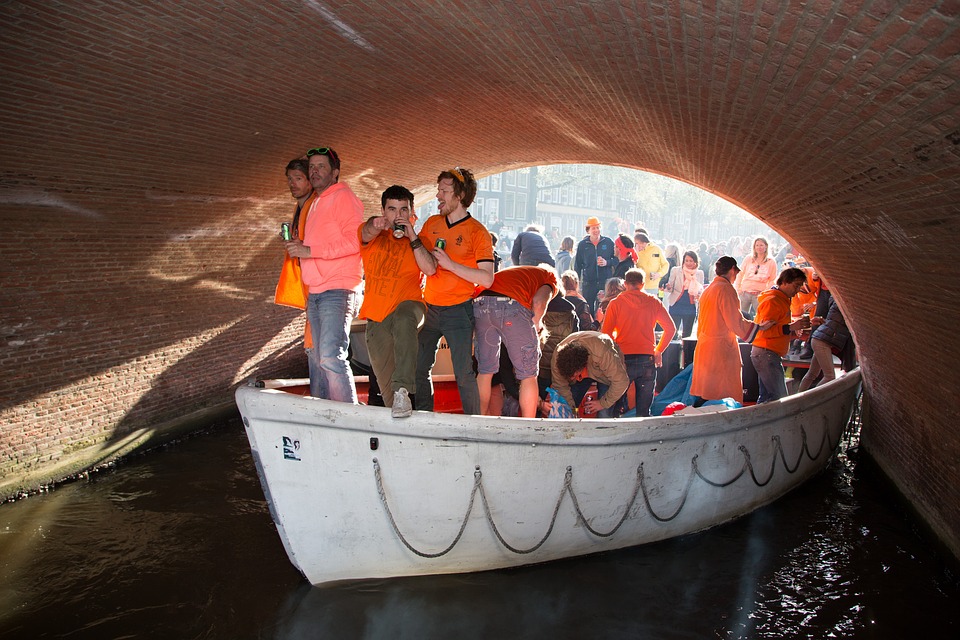 According to Alderman Dijksma, the new rules are necessary to "get a grip on the canal", reports RTL Nieuws. In the past few years, tourism has led to extreme business in the canals and the city council wants to fix this for its residents.
Several Amsterdammers, particularly owners of boats and shipping companies are upset with the new rules. On Monday, over 70 private boat owners blocked the canal near the official residence of Mayor Femke Halsema, in protest against the new rules. They felt like the rules were taken too far and their banners read "Do not forbid, but maintain", reports AT5.
Ruim 70 bootjes hebben dinsdagavond de Herengracht geblokkeerd
ter hoogte van de ambtswoning van burgemeester Halsema
Ze deden dit uit protest tegen het nieuwe betuttelende vaarbeleid. https://t.co/9bynDzw5co | #Amsterdam #vaarbeleid pic.twitter.com/zObq1hc1A1

— Matthijs Pontier ????‍☠️ (@Matthijs85) May 8, 2019
Do you agree with new rules? Or afraid it will ruin too many parties? Let us know in the comments, below!