Festivals, parties, days of culture and all kinds of other events in Leiden in 2019 you don't want to miss out on!
Trivia time!
Which city in the Netherlands has the oldest university in the Netherlands?
Which city was home to the Dutch old master, Rembrandt van Rijn?
Which city was home to the direct ancestors of Former President of the United States of America Barack Obama?
Which city had the first tulip planted in one of their botanical gardens?
The answer to all of those questions is the one and only: Leiden, the home of DutchReview's headquarters! If you haven't figured it out already, we love the city of Leiden here because of a lot of things. For me personally, I hate the seagulls (really scared of birds here, people) but other than that, it's a pretty great city! If you need any excuse to come visit, or even if you're considering of moving here, here is a list of events in Leiden in 2019 that you cannot miss!
#1 King's Day in Leiden (April 27)
Are you one of those celebrators who's heading to the bigger cities in the Netherlands to celebrate King's day in Amsterdam, Rotterdam, The Hague or any other big city in the Netherlands? How about for this year, you go to a smaller, more intimate city? Like Leiden, for example 😉 But first things first – do you know everything you need to know about celebrating King's Day in the Netherlands?
If not, then check out our video!
Now that we have that out of the way, let's me tell you what's happening in the city of Leiden for this Dutch holiday! Like in any other city, there are going to be flea markets in most places of the city where people are going to be selling things that they want to get rid off for a very good price! In Leiden, they have special children's flea markets, an antique market, a party on the Rhine and so many other things happening. Check out the website for the Oranjevereningen Leiden to find out everything happening in the city so that you can pick and choose what you want to do.
#2 Museum Night in Leiden (May 18)
The Museum Night in Leiden is a unique experience for anyone looking to explore the city under the moonlight, and soak up some culture. It is organised by the Museum Night Leiden Foundation in collaboration with the museums in Leiden. It is a purely student run foundation of 13 people.
The museums will open up their door from 8 pm to 1 am, you can explore their permanent exhibitions, workshops, performances, guided tours, films and more! Just go to their website to their program and pick what you want to experience!
#3 Rrrollend Food Festival (May 24 – 26)
Yes, Rrrollend is coming to Leiden as well! It was featured as one of the free festivals in summer before here at DutchReview. It's going to have food trucks serving you delicious food you can choose from, some jazz music you can enjoy in the background during the day, and some DJs spinning some tunes in the evening! Can't make it to Leiden? Don't worry, it is happening in 15 different cities on different dates. Check out their website to see where you can go!
#4 Schemerstad (June 7 – 8)
Literally translates to twilight city, Schemerstad is a theatrical event that shouldn't be missed! It is happening right after the sun sets, and when there's still light that accents the city of Leiden, this theatrical event is unique in the way you can experience the performances. This will be there 10th edition, where the audience will sail on a boat from one location to the other, enjoying the five performances in the Twilight. You will board with them at Apothekersdijk, and be welcomed with a drink. Doesn't it sound like a magical experience?
#5 The Lakenhal Opening Weekend (June 22 – 23)
The Lakenhal in Leiden has been under restoration and expansion efforts for some time now. Translates to a cloth hall, this building has been around since 1640. It will finally be opening to the public again on the weekend in June in a grand fashion. This municipal museum shows history and fine art, with paintings from the Dutch Golden Age.
The collection is free to access for the public on 20 – 21 June before the opening. The collection will include 'The Last Judgment (ca. 1526/27) by Lucas van Leyden, the 'Brillenverkoper' (ca. 1624) by Rembrandt van Rijn, and 'Contra-Composition VII' by Theo van Doesburg. These old masters will be shown in the old hall, while the newly built exhibition halls will showcase a special curation of works around the restoration and expansion by Karin Borghouts and Marjan Teeuwen. If you want to know more about the history about the Lakenhal, the exhibition, go to their website and start planning your visit!
#6 Lakenfeesten (June 27 – 30)
Did you know that Leiden is famous for its textile industry throughout history? The Lakenfeesten is a feast that celebrates just that. The whole city opens up for 4 days, so that everyone can come together to celebrate this. It happens every year, so keep an eye out for those dates on their website.
If you want to enjoy some performances, go through markets looking for your next find, discover new beer, or just some music, you should not be missing this fest. They will even have a boat race, a Golden Age market, a beer festival and more! Check the whole program on their website.
Special mention: Leiden Culinair (27 – 30 June)
What is better than stuffing your face with scrumptious food and enjoying some live music? Event better when it is in the great outdoors! The Leiden Culinair brings to you restaurants who are waiting to give your tastebuds a culinary experience they won't forget. Happening at Lammermarkt in Leiden for 4 whole days, this festival really brings different cuisines together, and is part of the Lakenfeesten.
Each establishment will have their own stand, and you can explore all of them leisurely. You will be able to test out whatever your heart and stomach desire. They will also have fantastic music programs for you to enjoy while you eat. So what are you waiting for? Save those dates!
#7 Rembrandt Days (July 13 – 14)
Want to be transported back 350 years in time in Leiden? Go to the Rembrandt days happening at the Pieterswijk, where it will be transformed to make you feel like it is the 17th century. They have sewing workshop set up where 25 voluntary seamstresses are making traditional clothing that were common during that time. They're also looking for people to donate things that would fit into the the whole theme. They want it to be as close as possible to 17th century Leiden, so they're even trying to make the traffic poles invisible!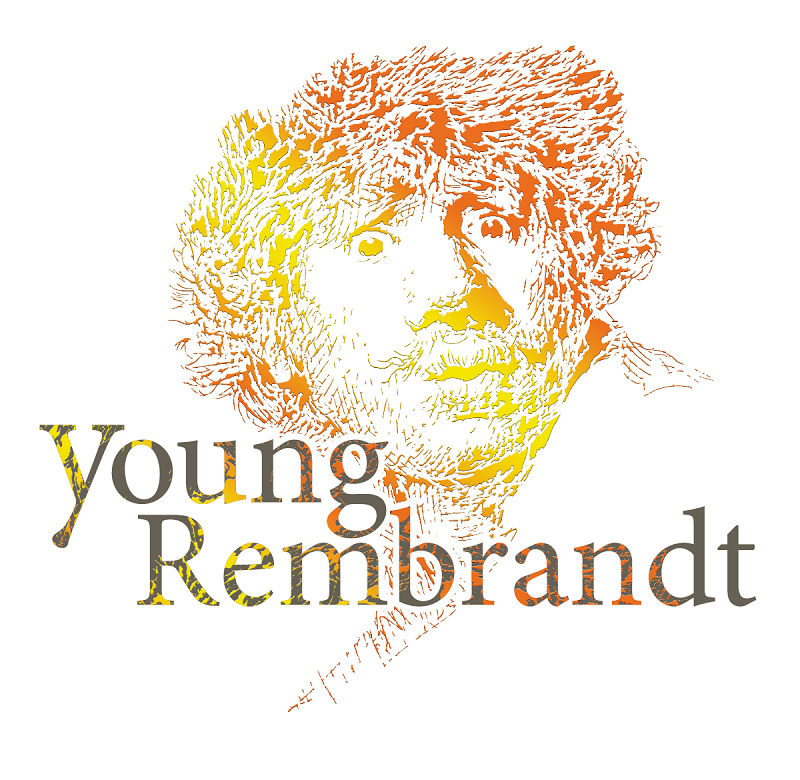 The entire city will be celebrating Rembrandt van Rijn, where there will be different things happening everywhere. Can't wait until then? You can also have the Rembrandt experience and see how he lived during his youth!
#8 Werfpop (July 14)
Leiden's largest festivals since 1982, this festival will take place in the middle of Leidse Hout, where they attract over 22,000 people every year! It is organised and run by volunteers, where they give a platform to many musical acts who are local and international. Some of the bands who have come are The Youth of Today, Kensington, Soulfly, Sepultra to name a few. Want to know who will be in the line-up this year? Keep checking their website, sign up for their newsletter, or hit going on their facebook event.
#9 Puur Festival (July 27)
It's going to be Puur Festival's 6th year in 2019, and it must be on everyone's list this summer. It's a boutique festival, with a great vibe, lekker food, some dance music, and all the while you're surrounded with a lot of nature. They will not only have some well known DJ's but also up-and-coming talent, so you can discover new music too!
Check out the line-up for the festival on their website, and buy your tickets, because they're going to get expensive real fast! You know what they say about the early bird getting the worm.
#10 EL CID (August 12 – 16)
Are you thinking of going to start your bachelor's or master's at Leiden University or the Hogeschool Leiden? Then don't miss out on this! EL CID stands for Only Leiden Commission Introduction Days, and it is for all prospective students. You can get to know the students and what they study, the student life, and living in Leiden.
#11 Neighbours (August 24)
Looking to awaken the explorer in you but still don't want to take a flight somewhere because sometimes you just don't have enough money to spare? Are you also a free spirit, not promising loyalty to one genre of music? Or do you just love going to festivals? Or if you find that you describe yourself as all of those, we have secret third of option of being all of the above!
Wherever you find yourself in there, don't miss out on this festival because it promises to give you a truly worldly experience right here in Leiden. Dubbed as the 'one-day flight' experience, this festival promises to be an eye-opener.
Last year, their theme featured a techno dream to experience Berlin, Koh Phangan (Thai fire shows) and Cape Town. They also had an assortment of Dutch snacks to fill your stomach. This year, they still haven't announced their theme so keep an eye on their social media channels!
#12 Open Monumentendagen (September 14 – 15)
This is an event happening all around the Netherlands! Thousands of Heritage monuments are open and free for everyone to enjoy, and there's a Leiden version as well. It is a chance for you to go places you wouldn't normally think to – like luxury country homes, castles that are usually expensive to visit, and farmhouses with rolling fields. This year, the national theme is 'Places of Pleasure'. Go to their website and see where you can go!
#13 Nacht van Ontdekkingen (September 21)
The night of discoveries or Nacht van Ontdekkingen plays with the interplays of light and dark. Inspired by 350 years of Rembrandt, who was a master of light and dark, this is a night that takes you on many discoveries with debates, lectures, music and performances. Leiden scientists from different departments at Leiden University are working together with theatre artists, musicians and performers to bring you many exciting things to illuminate your mind!
Heb jij onze aftermovie al gezien? Nog even nagenieten van een geweldige avond! @UniLeiden @GemeenteLeiden @cultuur071 @LeidenMarketing @MHJournalistiek @OntdekLeiden https://t.co/Lh2OVd7NdB

— Nacht van Ontdekkingen (@N8vOntdekkingen) October 2, 2018
#14 Leidens Ontzet (October 3)
This day is celebrated as the Relief of Leiden when they got independence from Spain in 1574. The Siege of Leiden by the Spaniards happened during the Eighty Years' War, where the country was under war with Spain from 1568 to 1648. Initially, Leiden was loyal to the Spanish king until the Duke of Alva, who was sent to control the situation, started putting restrictions on religious freedom. It was then that they turned rebellious and pledged loyalty to William of Orange, who wanted the Netherlands to be an independent republic.
This led to the first Siege of Leiden in October 1573, where the gates were sealed off in the city to restrict the people of Leiden, they were poorly armed, and had insufficient food. They were starved for 4 months, but eventually the Spanish army left to help Louis Nassau's army in Mokerhei. Their freedom was shortlived where the Spanish army came back in more numbers in May 1574 and carried out the second Siege of Leiden. The situation became dire in August 1574, where people tried to escape, and switched loyalty to the Spanish king. They were finally liberated in October that year, and that is exactly what this celebration is about!
For a more detailed account of how this happened, look to the 3 October Vereenigin, the organisation that has been responsible for the celebrations every year since 1886. There is a grand procession, and different activities happening around the city, so don't miss a chance to commemorate this important piece of history.
#15 Thanksgiving Service (November 23)
Thanksgiving is a national holiday in the United States and Canada, to give thanks to everything you have. It is also to inadvertently celebrate the colonization of the Americas. Looking back into the history of the colonizers of the Americas, and the first record of people from Western Europe reaching Plymouth to claim it as a colony, we find that there is a strong connection between the two countries. Notably, some of the pilgrims who arrived in Leiden in 1609 would go on to set sail on the Mayflower, the ship that made the voyage to the Americas. And that's the link between the American holiday of Thanksgiving and the Dutch.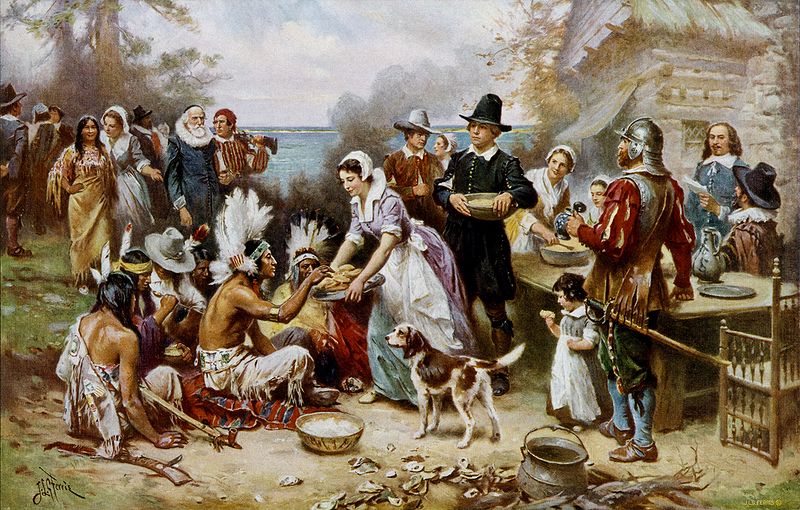 Who were these pilgrims? They were Calvinist refugees who fled England, and found a home in Leiden. Around this time the population of Leiden went up from 10,000 to 22,000, making it the largest city after Amsterdam at that time. At this point, they were trying to make their way through Dutch society, but always feared of losing their roots because of Dutch influence. It was because of this that they decided to relocate and set up something new in the Americas. There were people, communities and societies that already existed there, but they had a way to work around that, as history shows us with colonization. If you want to know more about them, and why they had to flee England, you should read our article here.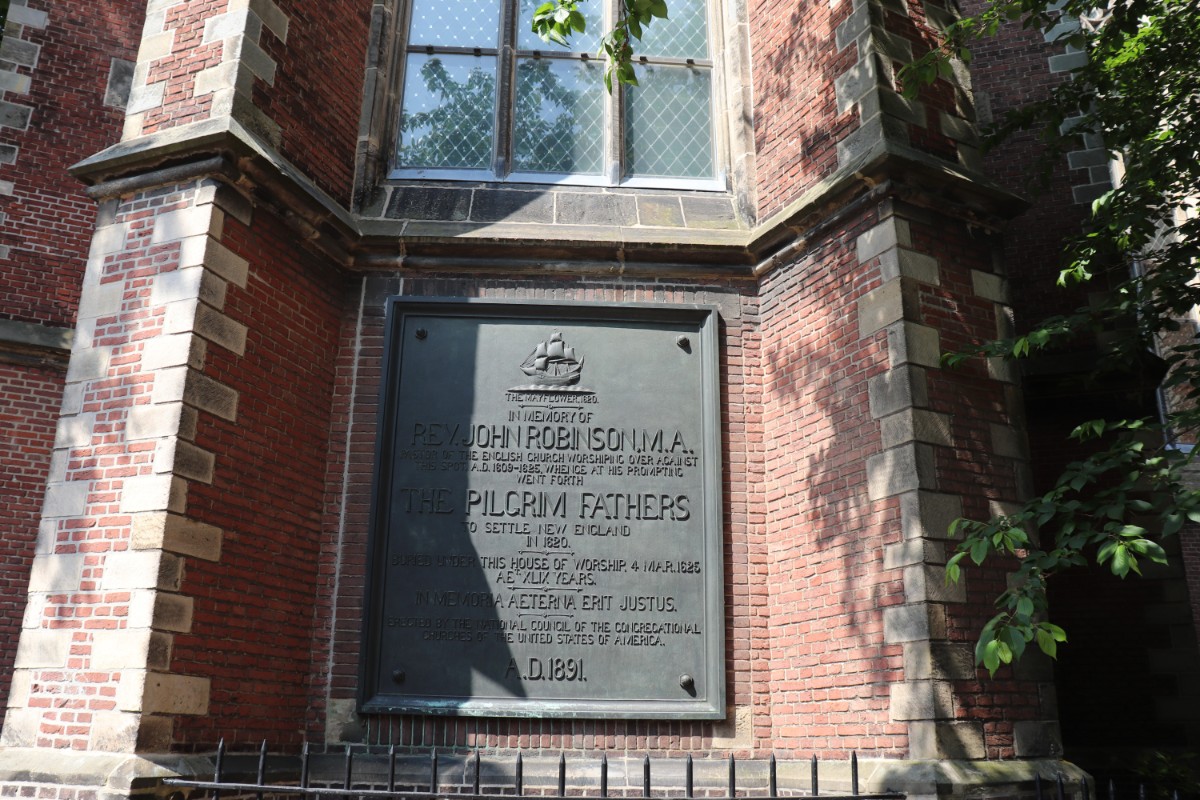 And that is why Leiden, and especially Pieterskerk is important to consider when learning about the history of Thanksgiving. The Pilgrims made Leiden their home for a while before leaving, and a lot of them stayed back. For this reason, the city of Leiden has the Thanksgiving Day Service in the Pieterskerk Leiden every year to look back on this piece of history.
#16 Leiden International Film Festival (To Be Announced)
Film festivals are one of my favourite events to go to because you can discover new films from all over the world, without having to cramp your finger searching through the internet for illegal downloads. Leiden's LIFF is apparently no different. It wasn't on my radar like the International Film Festival Rotterdam (IFFR), but now it definitely is. Last year, they showcased around a 100 films from all around the world, with the films showing range in content, direction, genre, and country. They have to still announce their program and dates for this year, so keep an eye out on their website!
And with that, we have reached the end of our list! Did you also know that Leiden is only a half an hour train ride away from Keukenhof? Go explore the tulips this year before the weather starts getting worse! Don't worry, you got some time, though.
Those were quite a few events we got there! Looks like the year is going to be full for anyone visiting Leiden! Have we missed out on anything? Let us know in the comments!