Nothing screams Christmas holidays like the Winter Wonder Weeks in Leiden. Get ready for weeks and weeks of joy and festivities!
The Winter Wonder Weeks in Leiden combine Holland's best holiday events. Every year, Leiden transforms into a magical Christmas town with a ton of festive decorations to help get you into the holiday spirit. The entire town is beautifully illuminated with Christmas lights on trees, small lights alongside bridges and garlands in the streets. And of course, no fairy tale town is complete without a large Christmas tree in the city centre.
But what makes the Winter Wonder Weeks in Leiden even more special are the numerous events starting in November, and lasting until all the way in January. Here are 7 of the best events during Winter Wonder Weeks in Leiden 2019. For the full list, you can just simply check out their official page.
Floating Ice Rink (7th of December – 5th of January)
You thought an ice rink was fun? But how would you feel about a floating ice rink? That's right, this year once again Leiden will have a floating ice rink right in the heart of its city center. It will be open to the public from the 7th of December until the 5th of January from 9:00 to 21:00. For € 8.50 everyone can skate in the ice rink during the whole day! The price also includes the skates! Not to mention that the ice rink is located near shops, restaurants and cafes, so you can always jump out for a cup of hot chocolate. So grab your friends and family, put some extra padding on your butt, and head on over to Leiden's floating ice rink. Because no winter fairy tale is complete without a bit of ice skating.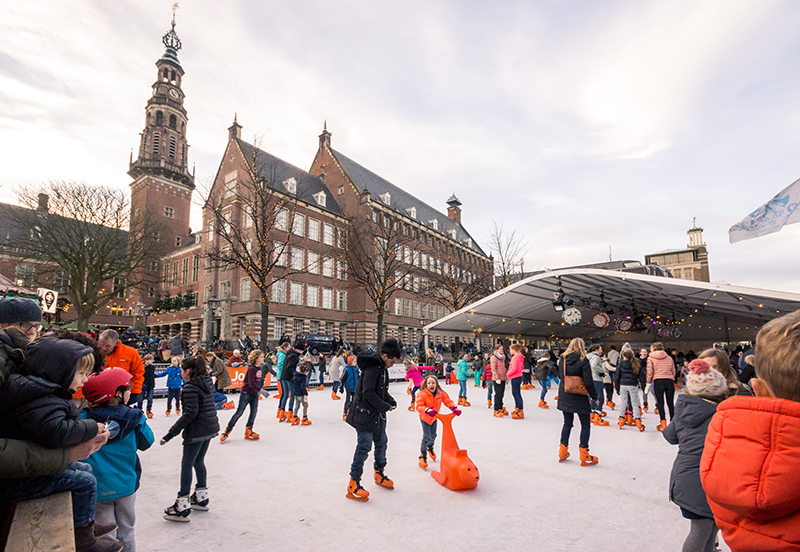 Lighting the Christmas Tree (14th December)
Ah, the most atmospheric and Christmassy event of all time: lighting the fairy lights on the Leiden city Christmas tree. It's exciting enough to be putting up your own Christmas tree in your own living room- we're getting nostalgic imagining the smell of pine needles and the rattle of Christmas baubles as we write this. Leiden's Christmas tree will be located outside the Hooglandse Kerk- it's the perfect event to end your Saturday on the 14th.
Floating Christmas Market (13th of December – 24th of December)
If a floating skating rink wasn't impressive enough, how about a floating Christmas market? Every year, as part of the Winter Wonder Weeks in Leiden, there is a magical Christmas market. Featuring cozy chalets where you can buy gifts, as well as hot chocolate and Dutch green pea soup just to get you into the Christmas spirit of the Netherlands. It is not only located right in the city centre of Leiden, but it is also next to floating ice rink!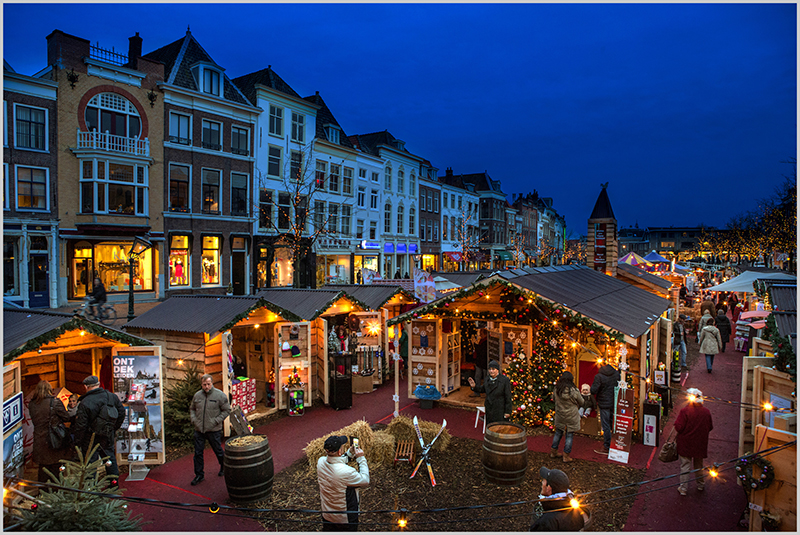 Big Christmas Circus (21st of December – 29th of December)
This year, Leiden will play host to an incredible Christmas circus from the 21st to the 29th of December. It will be located at the Lammermarkt, right in the middle of this historic city. Two performances of about 2.5 hours each will be held over the course of the week-and-a-bit that the circus is here. It's perfect for adults and children alike: the performers will provide spectacular, daring acts, so prepare to have your heart in your mouth.
Choir Weekends (14th of December – 22nd of December)
Want to really get into the Christmas spirit? After a successful year last year, the 'Korenweekenden music festival' returns for 2 weekends this time. Around 30 different choirs will be singing over the chorus (sorry, bad pun, course) of the 2 weekends. So if you want to enjoy the festivities in Leiden, then this is definitely one way to do it.
For the complete programme and locations of this, check out their Facebook page – they'll keep you updated.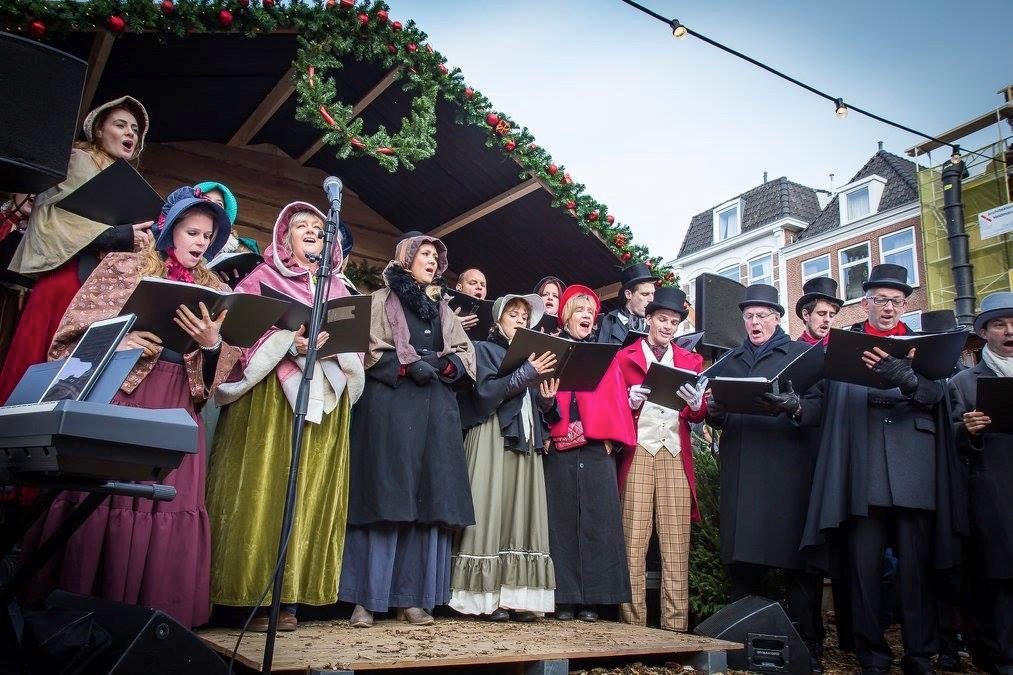 Santa Run (20th of December)
If you haven't heard already, then you should definitely know that the Santa Run is one of Holland's best charity events. It takes place every year in 60 different cities, and the participants raise money for the Kidney Foundation, as well as other local charities. There are two ways to enjoy the Santa run: you either participate in it, or your cheer from the sides! Either way, it's a ton of fun.
If you wish to take part in Leiden's Santa Run with 999 other participants in Santa outfits, you can sign up now! You will be able to pick up your number and Santa suit in mid December, and then on the 20th it's time to run, run, run! The Santa run will officially begin at 17:00 after a start shot by Leiden's mayor Lenferink. So make sure to join in on the fun, and have your kid's mind blown by all the Santas running around the city.
Want to see more of Leiden?
If this article has inspired you to want to see more of Leiden, then we have the place for you to go! Leiden's tourism office, Stad van Ontdekkingen, can help you find out about everything from museums to shopping in Leiden.
Will you be joining the Winter Wonder Weeks in Leiden? Let us know which events you're most excited about in the comments below!
Feature image: Leiden Marketing/Supplied.