Leiden International Film Festival, AKA LIFF, is coming back for a spanking 13th edition. From 2nd – 11th November, Leiden will host some of the most INCREDIBLE film premieres and parties in the Netherlands. 
Are you a passionate mainstream moviegoer? Do you go gaga over art-house films? At Leiden International Film Festival, everyone's welcome.  
Tell me more!
This Dutch film festival was founded in 2006. It features big blockbuster hits, both old and new, but also serves as a platform for lesser-known films. You can relive your current favourites – or discover new movies that bump them out of place. Opening the festival this year is American Animals, directed by Bart Layton. The Washington Post describes it as "fascinating", "funny" and "deep" on Rotten Tomatoes.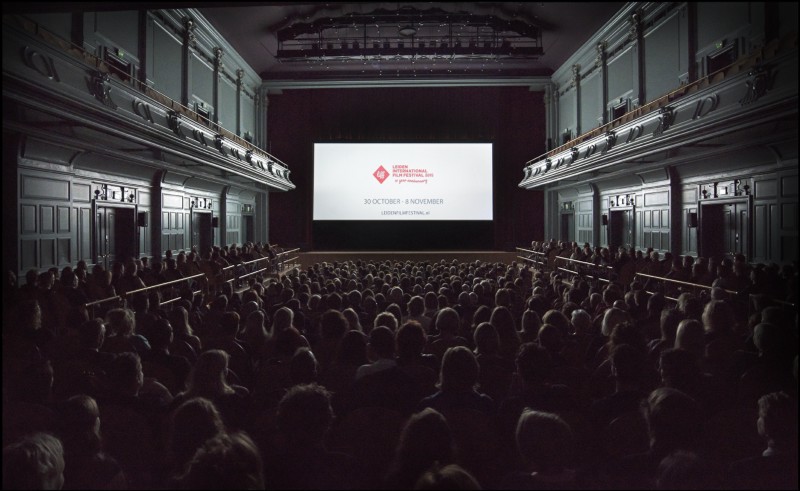 In the past, screenings have taken place in venues steeped in history, such as old factories, churches, museums and observatories. This isn't just a cinema event – for 10 days, film culture will be spilling out into Leiden's streets and local parks. There will be:
Wine tastings (with the best wines picked to suit certain films)
Live music (like Matteo Myderwyk at the Volkenkunde museum)
A film/video game crossover (thanks to director Sean van Lijenhorst and game developer Rusty Lake)
Beatles Night (featuring Imagine and Yellow Submarine)
If all that isn't enough to get you excited, this year's guest programmer is the one – the only – Nicolas Cage. The event has been called the "Nic-a-thon" and features Nic's very own picks from "lost classics" to "personal favorites". He's just announced that he will be including Vampire's Kiss, Lord of War, Bangkok Dangerous, Joe and his new film Mandy.
American Indie Competition
Now a central part of LIFF, The American Indie Competition was introduced a while back in order to bring American independent cinema to the Netherlands. Here are a few of the selected films:
The Miseducation of Cameron Post
Winner of the Grand Jury Prize at Sundance this year, The Miseducation of Cameron Post is set in the 90s and was directed by Desiree Akhavan. It's about a teenage girl who is forced into a gay conversion therapy center by her conservative guardians. Mark Kermode from the Observer (UK) has said it combines "the bonding charms of a brat-pack crowd-pleaser with the psychological terrors of a prom-night horror flick".
Thunder Road
Jim Cummings writes, directs and stars in Thunder Road, a film about a police officer who faces a meltdown following a divorce and the death of his mother. It has won tonnes of awards: the Grand Special Prize at the Deauville FF, the New Directors Competition at the Nashville FF, the New American Cinema Competition at the Seattle IFF, Best Narrative Feature at Sidewalk FF and the SXSW Grand Jury Award for Best Narrative Feature.
Leave No Trace
Directed by Reg Debra Granik, Leave No Trace is about a father and daughter who want to lead a remote existence in the forest, but are forced out of their home. "A real, beautiful, quiet movie," says CBC News.
On October 15th, the entire programme will be announced. In the meantime, why not check out the Film Museum in Leiden?
Film Museum Leiden
In August, Leiden opened a brand new Film Museum, located in the Red Carpet Lounge next to Leiden Centraal. LIFF is the perfect opportunity to go check out what the museum has to offer – and entrance is free! There is still a bunch of exhibitions to see over the next month, including one all about Nicolas Cage on 24th October (just to prepare us for the programming-man himself).

Running from the 2nd until the 11th, the festival draws huge audiences from all over the world, so you might want to book your tickets in advance. See you there!!