A history of the Hague
For over a decade now, The Hague City Archives has been organizing a special day, dedicated to the history of this great city, the Dag van de Haagse geschiedenis. Essentially a history of the Hague day.
This year, 14 April was The Day to be in The Hague!
From 11 AM, everyone willing to learn more about this lovely place had the opportunity to participate in an impressive number of activities (almost) FOR FREE. At the main location on Plein, people signed up for the various events and enjoyed a historical market.
Check out my pictures to see what went down this weekend: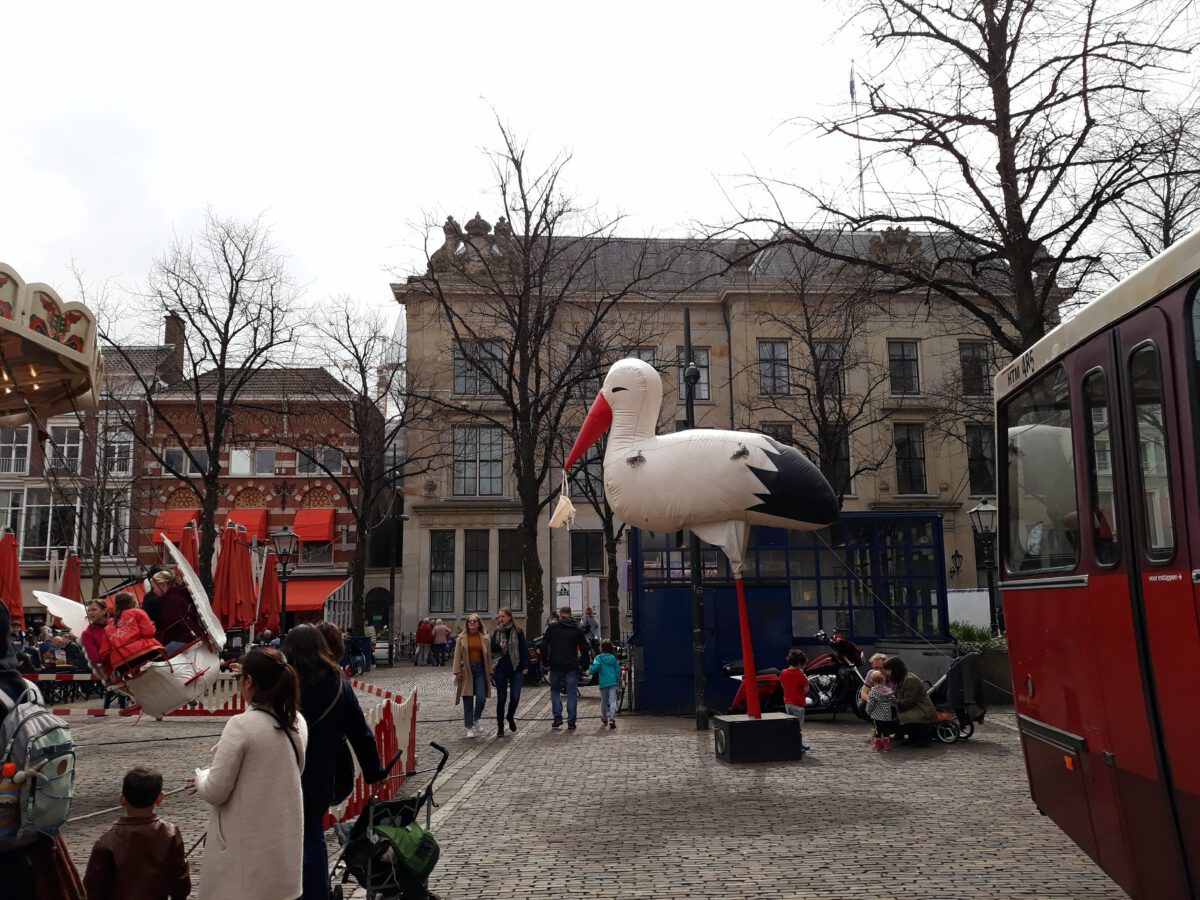 A history of the Hague: Odd Ducks theme
This year's theme – Odd ducks – was in celebration of the very many different people living in The Hague.
Ducks were a solid part of the activities for sure – from Odd Ducks Safari by the Monument Care and Preservation Department, showing you "the birds of paradise" in the city center, to goose board games, duck face photo booth, and huge swan pedal boats in the Hofvijver (the pond in front of the parliament), and much more.
But as with the city itself, this History Day had something for everyone's taste – a Roman beauty parlour, guided tour through the city's archives, a bike excursion around the many iconic buildings of the Hague New School, a ride on the Marshall steam tractor, city trip with a historical bus, visit to the Houses of Parliament, the Bell Tower of Grote Kerk, and the Distillery Museum Van Kleef, and even a book ping pong, organized by the city library!
Are any other events happening?
If you missed this astonishing dip in history this year, there are two upcoming events worth considering.
Stoom op Scheveningen is a free event that will take place on 2 and 3 June 2018 in the second inner harbor at Scheveningen. On these days you will be able to see old working steam engines and even drive a scale model steam train!
On 19 and 20 August, the Hague Historic Festival takes place. This event will be held at Binnenhof, along the Hofvijver, and in the palace's gardens and will get you to experience recreations of key The Hague and Dutch historical moments, such as the murder of De Witt brothers or the Count of Holland (Floris V) gathering noblemen and knights to go to war against the king of England.
Did you attend this weekend? Let us know in the comments!