The Hague – capital of the province of South Holland, home to the king, known for its beautiful Binnenhof – is experiencing housing shortages. In order to tackle this, high residential towers are going to be built around the stations Hollands Spoor, The Hague CS and Laan van NOI.
The new towers will be the highest buildings in the Hague, drastically changing the city's skyline. Their expected height is between 140 to 150 meters, but as of yet there is no limit. This is the only option – says Alderman Boudewijn Revis – because the Commission doesn't want to build any more plots of land.
Housing shortages in the Hague
Once upon a time, the city provided 460,000 people with homes. That number has grown to a whopping 535,000 in the last 20 years. By 2040, the number residents in the Hague is expected to reach 627,000. In its current state, the city simply cannot house this many people.
In order to achieve the goal (7700 – 11,500 new homes), construction of these towers must begin in 2020, with around 2500 homes being created every year.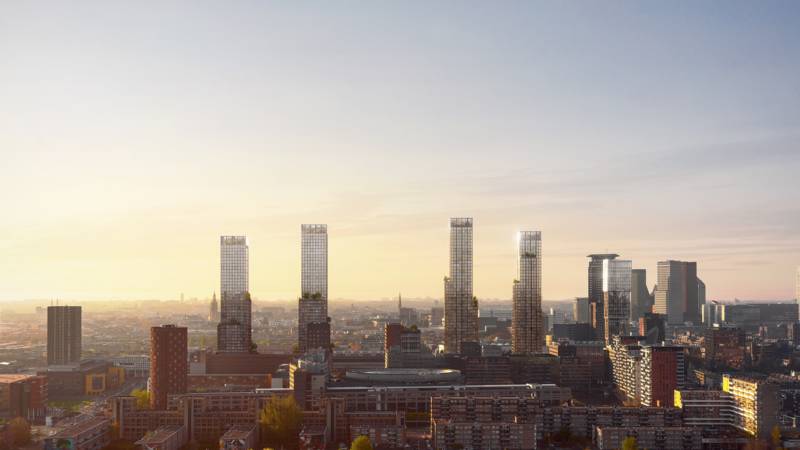 What on earth is happening to the landscape of the Netherlands?
Interesting that this is all happening at the same time as Rotterdam redevelopments! Seems like all the big cities are expanding…upwards. What city is going to be next?
How do you feel about tall towers being built in the Hague? Do you love all these new eye-catching skyscrapers popping up in the biggest Dutch cities – or do huge (and we mean really huge) changes make you queasy? Let us know in the comments section!