Really getting fed up with paying rent every month? Looking to live for a decade at the Statenkwartier-neighbourhood? Then you've probably then looked into the possibility of buying a house in the Netherlands, something which is certainly possible as you've previously read on DutchReview. But even with these kind of articles, buying a house can be a daunting endeavor. It's already a complex process for a Dutchie, let alone when you're a foreigner trying to buy your first house in a strange country (what this 'hypotheekrenteaftrek' for example?).
The 'How to buy a House' seminar is here to help
Monique from 'How to buy a House' understood that you might need some help with that, so she teamed up with realtors, notaries, banks, builders, tax-advisors and mortgage brokers in order to set up a free-to-attend event that will get you well underway with buying your first house in the Netherlands. And after a few sessions in Amsterdam, this event is now being held in The Hague on the 27th of May!
They will get you all the information you need and there will also be ample time to ask your personal questions in a 1-on-1 setting. Obviously, but still good to hear, all is done in English. It's being held at the COMM museum, which by itself is a cool place to visit. And the extra good news about that is that there is even a nanny-service present to watch your little ones and you can freely visit the museum after the event.
Click here for signing up for free and more information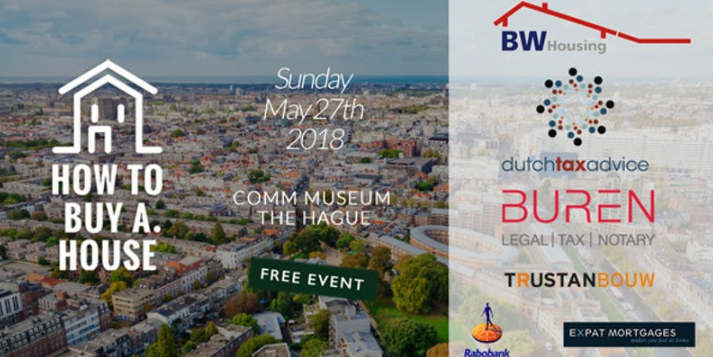 Let us know in the comments if you're going or if you already went to one of the 'how to buy a house' events before!