3 things to do this weekend in the Netherlands
(despite the sh*tty weather)
As the DR team, we wish that we could already start writing about where to go and what to do to enjoy the perfect spring weather, but some things are just not meant to be. If you don't already know, it's going to be pretty cold this weekend. So cold that we are talking about -10 degrees. Yup, really cold. For those who are brave enough to step outside, we have gathered 3 things to do this weekend.
Number 1: Visit a museum!
There's no better time to visit a museum than a day with bad weather. So grab your Ov-Chipkaart and enthusiasm and hit the road! Destination: NEMO Science Museum in Amsterdam!
If you've been to Amsterdam then it's hard to miss this huge, boat-shaped building close to the Centraal Station, but the chances are that you just walked passed it never actually got to experience this extremely fun opportunity. Well, what are you waiting for? The next episode of your fave tv-show can wait till the evening. Time to hit the road.
The 5-story building has a wide variety of interactive exhibits that will entertain young and old. Plus, you can expect to spend at least a good 3 hours there. A coffee before and a coffee after, you have a fun day!
Number 2: Visit somewhere close-by!
Okay, we know it's gonna be cold but there's no harm in cafe (or bar) hopping in between short walks. So, that's why on Number 2, we have the perfect little city for a day trip: Delft!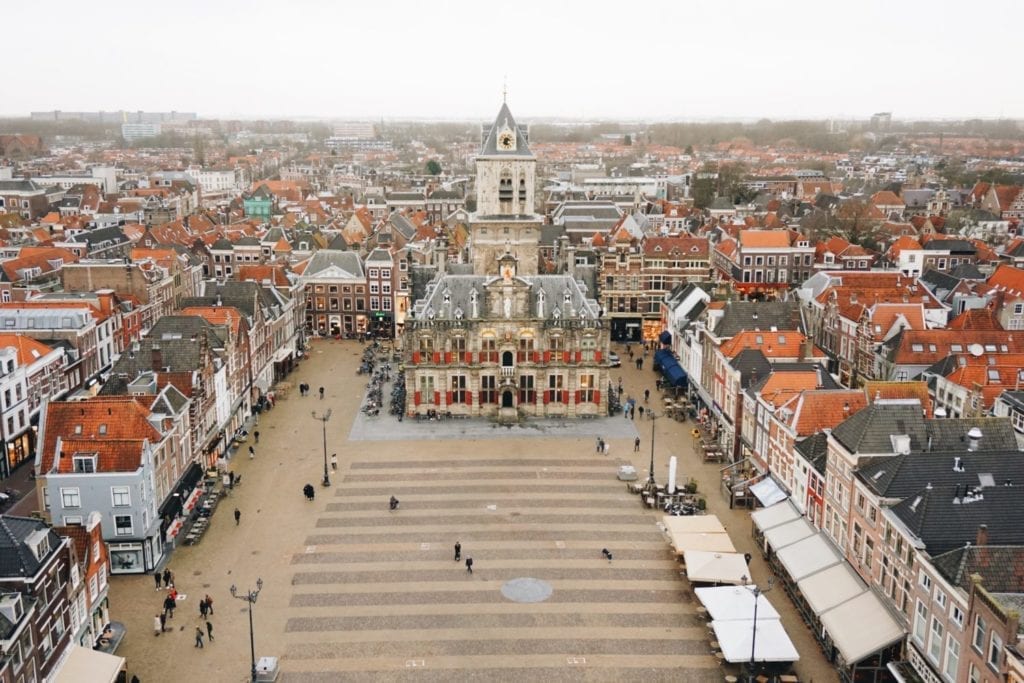 It's small (less walking), has culture, cute classic Dutch houses and a great history. Plus, we already have a free guide if you don't want to spend a fortune while enjoying yourself. All the fun minus the costs!
On the other hand, if you don't mind warming up indoors during your day out, you can visit the Museum Prinsenhof or the Vermeer Centrum. Say hi to the statue of Hugo de Groot and taste the best apple pie in town while your at it (Go to Kobus Kuch, seriously).
Number 3: Just look out your window (and see the birds)
If these were not enough to persuade you to step outside, it's okay. We got you covered too. As the last number on our "3 Things to do this weekend", we have something that is perfectly okay to do from the comfort of your home: bird watching!
What? We can hear you say. Don't be so quick to judge. Who knows, maybe this will be your next big hobby. If you are willing to give it a try, put your chair in front of your window and start reading our guide to "Birdwatching in Amsterdam" by our Nellie Werner.
How many of these birds can you spot?
Don't forget to join our Facebook group for more!