Planning a visit to Leiden? Love learning about history and culture? Then you should definitely check out the Museum Volkenkunde, located right next to Leiden's central train station!
Ready to leap to different continents around the globe, reaching 8 cultural regions in a matter of hours? This museum experience isn't just an education – this is a walk-through story touching on universal human themes, including celebration, mourning, ornamentation, prayer and conflict. 
DutchReview decided to pop by to check out the permanent exhibitions on offer at the Museum Volkenkunde, as well as their new BALI exhibition. There's no better way to describe it than a tour of human history; it's like stepping out of a time machine each time you enter another room. And if that introduction hasn't tempted you enough, then here are 5 reasons you should come on over to Leiden to check out the Museum Volkenkunde…
#1 The Museum Volkenkunde: a brilliant excuse to visit Leiden
Firstly, the museum's location makes for a wonderful day out. Leiden – often nicknamed 'lovely Leiden' for reasons you'll surely understand when you get there – is a city between the Hague and Amsterdam. It's got all the beauty of the capital, with its classic Dutch canals and cobbled streets, but with far fewer tourists.
Equally, if you don't want to devote an entire day to exploring Leiden, the fact that the museum is right next to the station means you can make a quick getaway if needs be!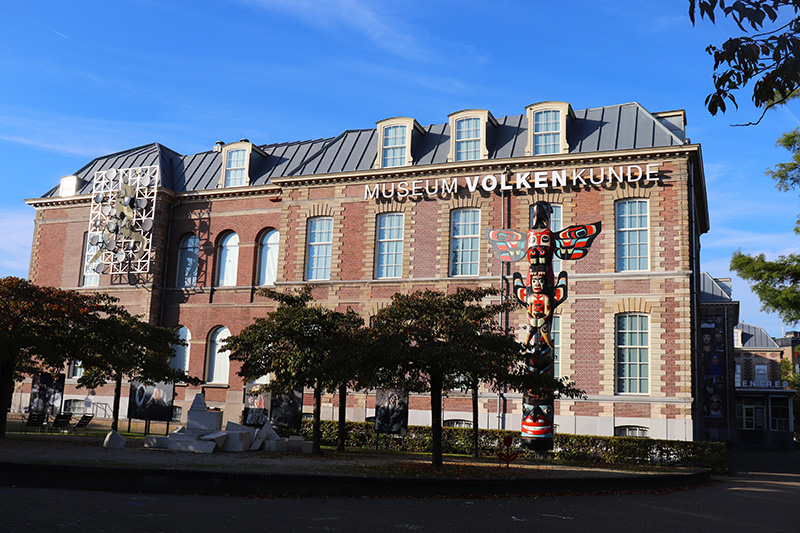 Volkenkunde is one of four ethnology museums in the Netherlands. It features art and objects from all over the world, but is essentially a museum about people. Interestingly, the building itself used to be a hospital, so even knowing that a variety of people – doctors, patients and visitors alike – were coming and going every day only adds to its history.
These guys invest serious time and money to make their smaller temporary exhibitions the most authentic they can be. They are the 'pearls' of the museum, and we can certainly vouch for Bali: Welcome to Paradise. This is set up so that the country's culture beautifully decorates the walls in pictures, videos, leaflets and artifacts.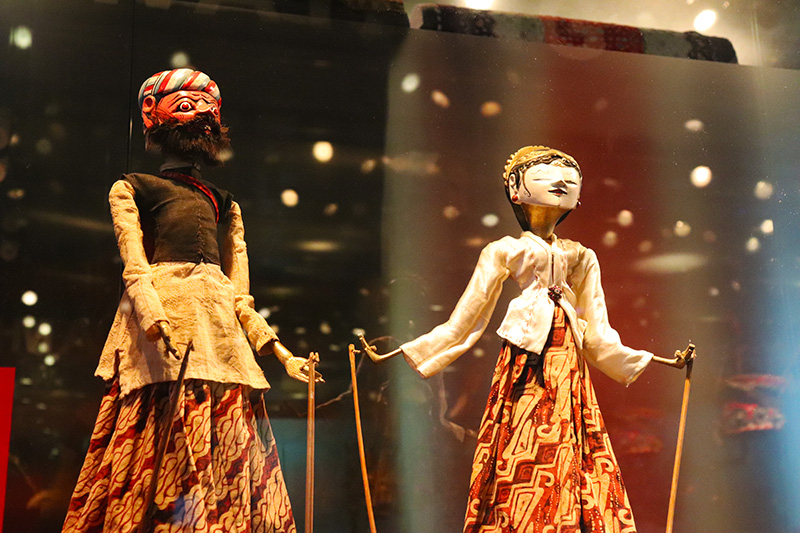 #2 You must see the Bali Exhibition before it's too late
If you don't already know, Bali is an Indonesian island known for its gorgeous clear-water beaches, volcanic mountains and its abundance of rice paddies and temples. Its often called "paradise", "a living postcard" or "a slice of heaven", both by its inhabitants and the flocking tourists (for which the island is a popular destination – just ask any Aussie).
Bali comes to Leiden!
If you've been to Bali before – or it's sitting on your bucket list as you scroll through your friends' Instagram pages enviously – then you'll know about the Balinese markets. These (sometimes quiet, but usually bustling) streets are the best place to pick up your Bali souvenirs, whether that's buying clothes and jewellery, or canvases and woodcarvings from the local artists.
There is one particular hallway in the Volkenkunde Museum which is designed to bring this part of the island to life in rich, warm colours. Don't worry – they don't have pretend stalls and actors prancing about in costumes, of course – they recreate the atmosphere of a Balinese market in a unique and abstract way. You will see video interviews with Balinese shopkeepers interspersed with baskets, patterned fabrics and handmade butterflies hanging from the walls and ceiling, placed there as an artistic portrayal of the products that one might see for sale in Bali.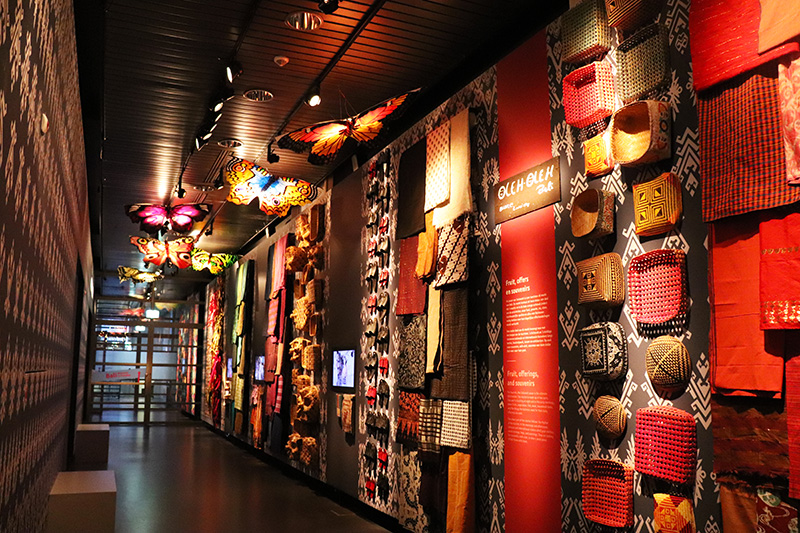 Bali Weekend
From ultimate relaxation at yoga and meditation retreats to downright boozy holidays, Bali has won many awards over the years for being a dream vacation destination. However, there's a whole section of the exhibition dedicated to the downsides of its ever-growing tourism.
If you come to Leiden on the 17 – 18 November for BALI weekend, with a normal Museum Volkenkunde ticket you can go to loads of extra free activities! Thanks to the Indian Remembrance Center, you can learn all about how the less idyllic side of the island is putting Bali under more pressure than ever before through:
Guided tours (learn about how the Dutch colonised Indonesia)
Creative workshops (make a 'wayang' puppet for performances with light and shadow, your own 'artwork of waste' like Made Bayak or your very own 'offering' using palm leaves and colourful flowers, or make a traditional Balinese three-colour bracelet!)
Lectures ('Plastic waste on Bali' by Anthropologist Tim Faassen, 'The Truth Behind Orphanages in Bali' by Rodney Westerlaken, and 'Holy Water' discusses the place sacred water has within Bali and the Netherlands)
Demonstrations (watch Lola and Job cook or get involved with some Kecak dancing)
Talks (find out about Krissen: the special daggers with magical powers, about Ganesha: the elephant-headed Hindu god, or about Jamu: the herbal medicine)
Balinese dancing (watch the ambassor of Indonesia, I Gusti Agung Wesaka Puja, bust some moves! You can also create your own dancing mask under the direction of Arnaud Kokosky Deforchaux)
They've even created a downloadable Bali Explorer App!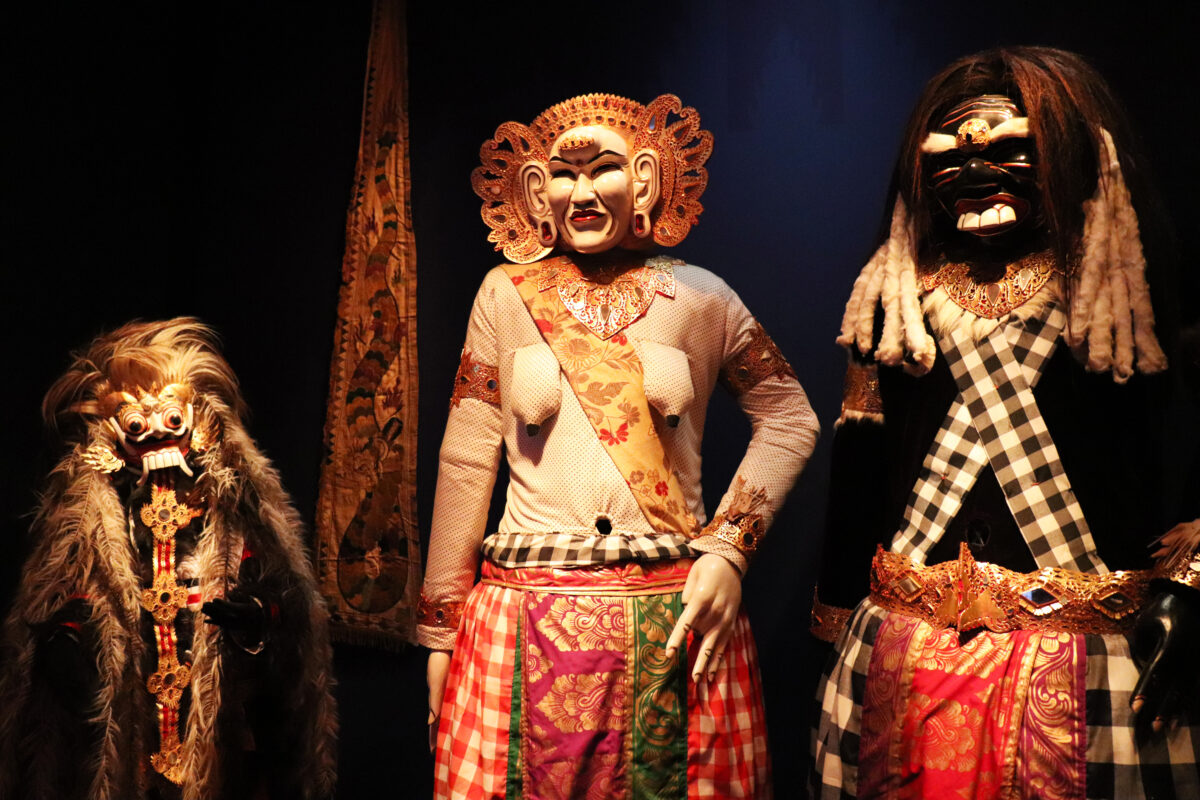 The museum also ties links between Bali and Leiden, like the (global) problem of plastic pollution. This a huge deal in Bali, and in Leiden there are plenty of initiatives that try to tackle it. During Bali Weekend, 2 organizations talk about their mission and tell you how you can contribute.
The Volkenkunde's temporary Bali exhibition is now open and will be running until 26th May 2019.
#3 The Volkenkunde collection is ever-changing and incredibly niche
This is museum where even the permanent exhibitions keep evolving and improving! Many of the highly prized pieces in the Museum Volkenkunde are generously donated, so that audiences from far and wide can enjoy watching the world's development over the centuries.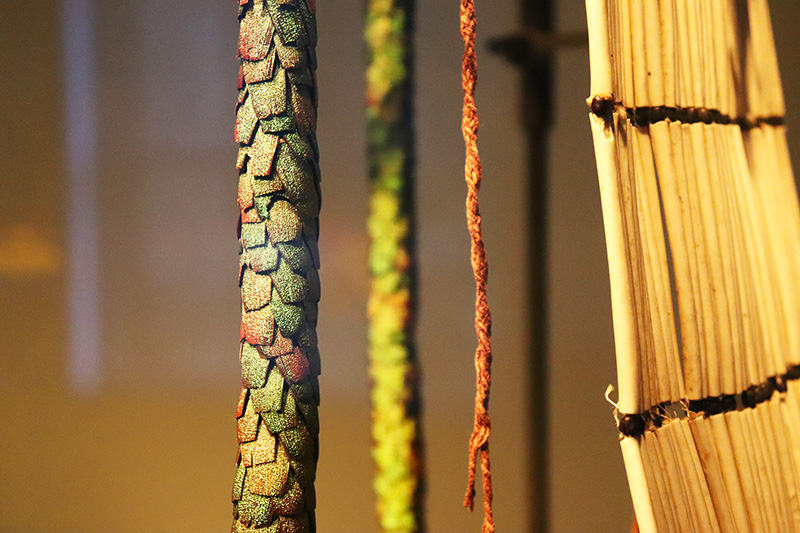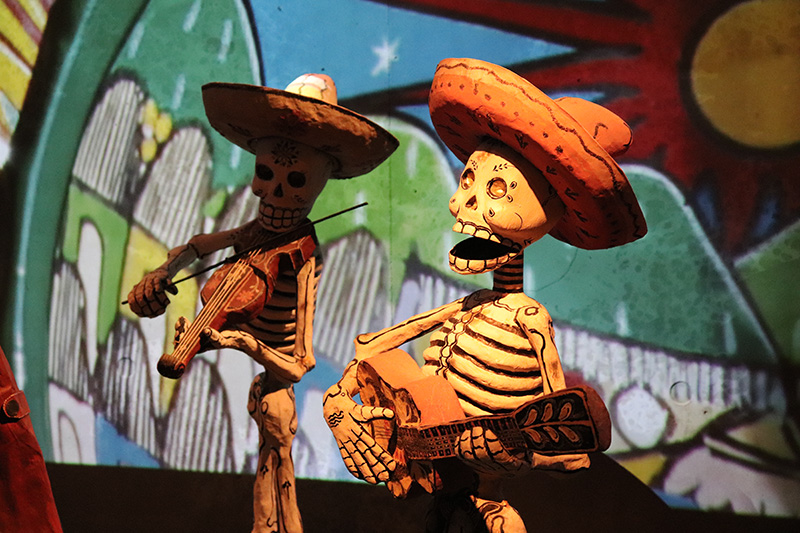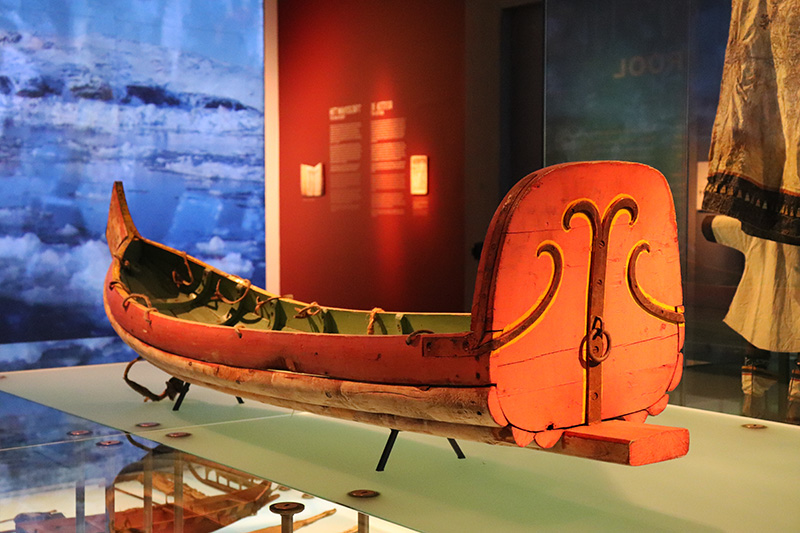 "The world is our playing field"
The Volkenkunde is proud to be keepin' it niche: even though the museum covers a broad range of subjects (unlike when you have a museum solely about art or archaeology or whatever you're into), you will still find isolated corners focused on a largely unexplored and quirky topic. For example, there's an entire corridor focused on the diamond mountains in Korea. Pretty cool, huh? We certainly think so.
#4 Age and ability: the Museum Volkenkunde caters to all!
Is it hard to hear your tour guide or read the writing on the walls? Or do you simply want more of an explanation about the different rooms you're exploring? The museum offers these handy information booklets and interactive touchscreens so that you'll never feel lost again.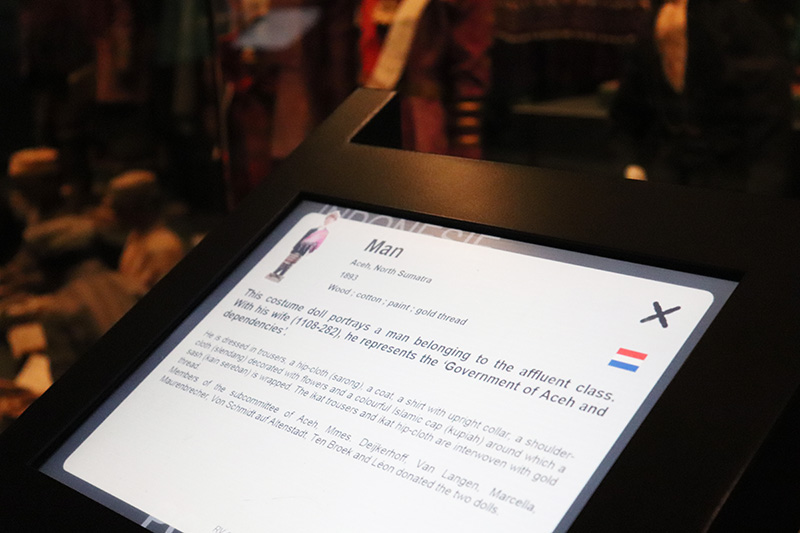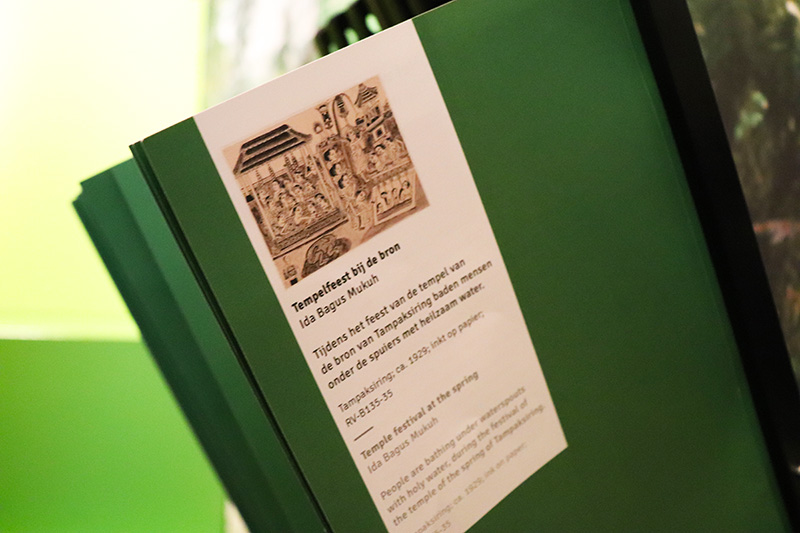 Will my kids enjoy Museum Volkenkunde?
We should teach our kids as early as possible about people who live differently to them. Being a kid is all about being curious and exploring new things. What better way to do that than at a museum about world cultures? The Museum Volkenkunde offers an extensive range of activities for primary and secondary school children, allowing them to view the finest treasures and stories from around the globe.
Family friendly 'World Club'
This is a club for kids aged 7-12 years old. Members can find pedestals located around the main museum with the "Wereld Club" sign on it. The club has 4 levels: Member, Explorer, Inspector and Master. With each visit to the Volkenkunde Museum you can gather more strength to reach a higher level. This involves games and rewards (such as free lemonade, personal tattoos and exclusive training courses!)
#5 What's a museum without a range of amenities for your comfort?
Finally, there are loads of convenient facilities at the Museum Volkenkunde. The cafe, for example, is open and spacious; there are plenty of places to sit (both on comfy sofas and upright at tables) and it is beautifully designed with Buddha statues and world maps.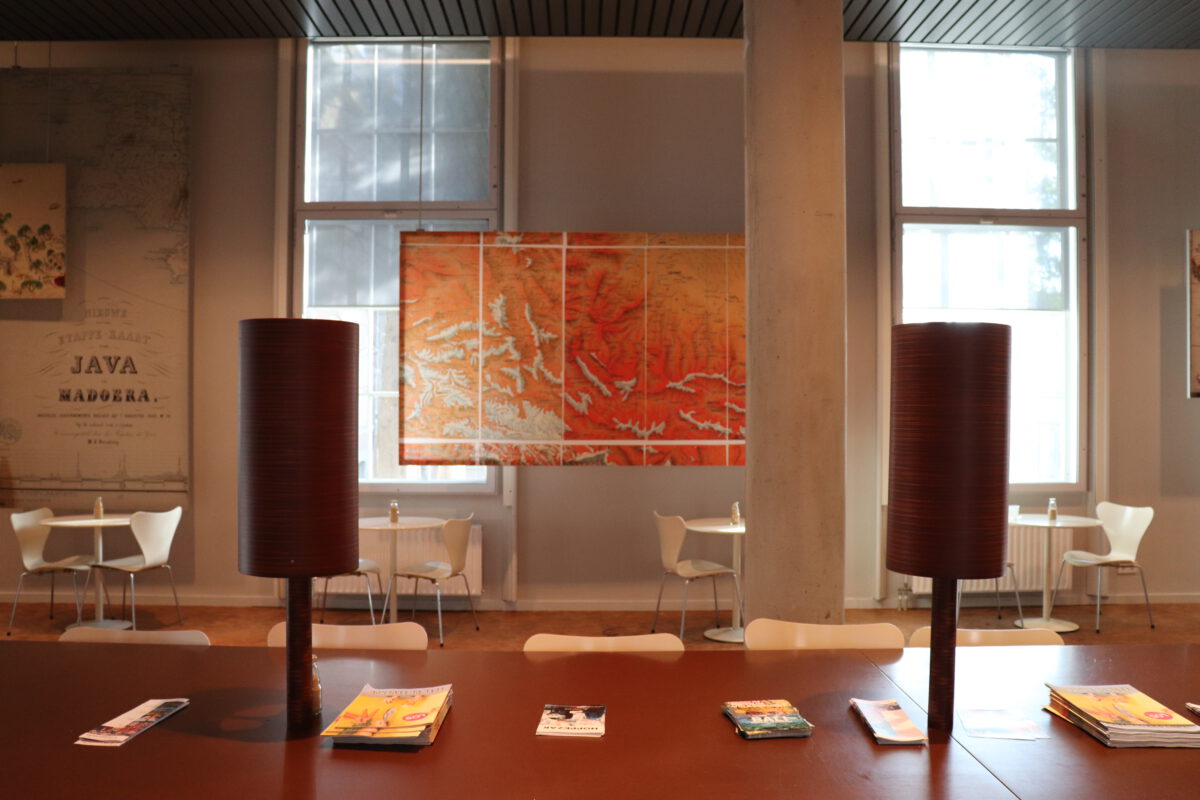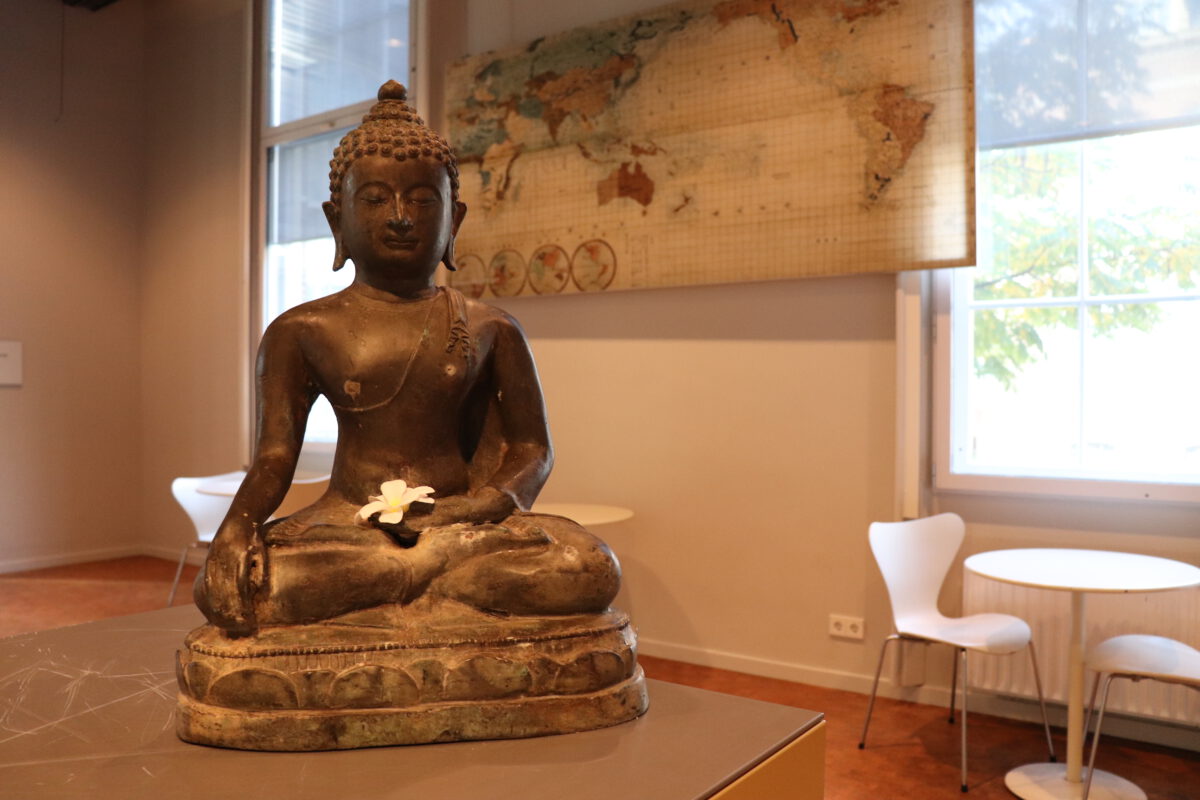 There's actually multiple gift stores too! In all corners of the ground floor, you will find cute little postcards and souvenirs to take home with you. You'll find them on low tables, towering shelves or even at the front desk. Beside the staircase there is a bunting decorated table with more cool stuff to browse through!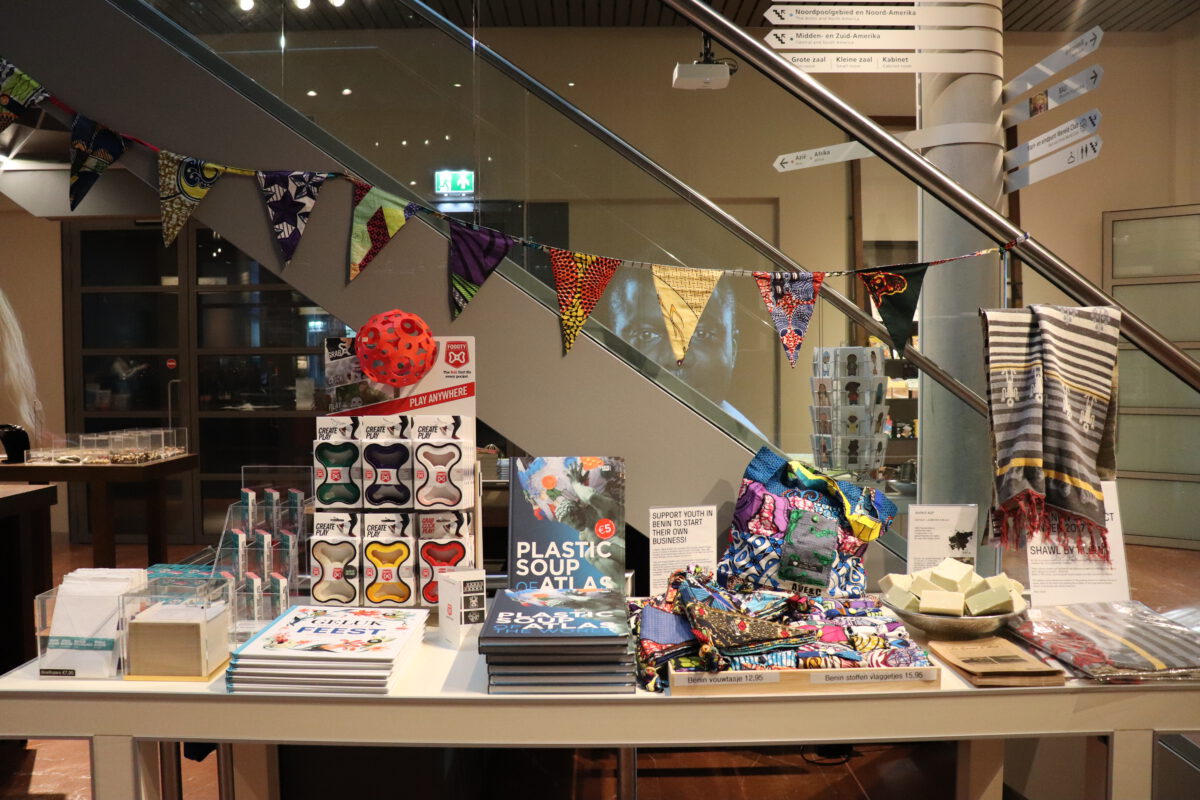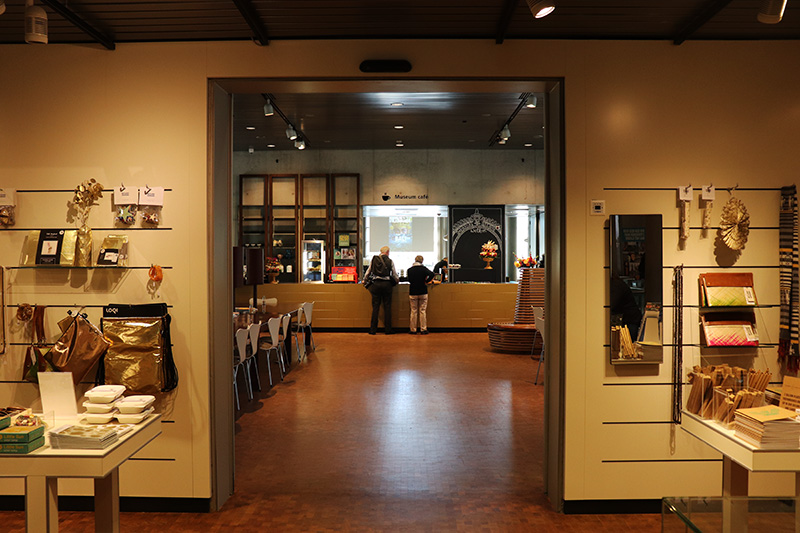 Head downstairs to leave your bags and coats in the lockers, pop to the loo and then you're well and truly on your way! We hope you enjoy the Museum Volkenkunde as much as we did. Don't forget to check for more temporary exhibitions throughout the year (their last Japan exhibition was a MASSIVE hit and so many people were gutted that they missed it). If you've been to the museum before, let us know what your experience was like in the comments!
Entry to the Museum Volkenkunde is € 6 (4 to 18 yrs), € 14 (adults) or free if you have a museum card. The museum is open Tuesday – Sunday, 10am – 5pm. The address is Steenstraat 1, 2312 BS in lovely Leiden, home of DutchReview. Get your tickets and get exploring!