The best markets in and around Amsterdam
Oh, market day. The smell of fried herring and fresh bread lofts across the streets.  Vendors vying for your attention on every corner. But what are the best markets in the Netherlands and specifically in and around Amsterdam?
Some cities have dedicated markets, set up for every day (or most days) of the year.  Other towns and villages set up the markets on a weekly or monthly basis. Ask around as you are sightseeing to find out when and where they are going to be. Most markets start early so be ready to get out there and do some shopping. Don't forget your shopping bags!
Market day always seems to bring everyone outside and together. Friends greet each other as they search for the best bargain of the day. Outdoor terraces are open at the brown cafes and people sit enjoying a coffee or beer. Relaxing with friends or new acquaintances as they watch everyone go by. Besides the vendors of goods and food, you may also find live music from a guy playing the accordion on the corner. The street organ will also be roaming up and down the streets, hoping for a euro or two from the children. So where can I got for this market day experience in and around Amsterdam?
Which are the best markets in and around Amsterdam to check out?
1) IJ Hallen
This market runs one weekend a month. Vendors come from all over and can vary each month. You will find antiques, records, vintage clothing, toys and handmade goods. Jewellery and other accessories are a steal here. The market is outdoors and also has booths set up inside a warehouse. Bring small change for the toilets and to get a snack or drink while you shop. Be prepared for crowds and feeling the hustle and bustle of a market. There is an admission price to get in but you can always get a stamp to go out and come back in. This market is in Amsterdam North and you can take the ferry from Amsterdam Centraal Station or take a bus, but be prepared to walk a little bit to get there.  Just follow the crowds.
2) The Flower Market Amsterdam
The name is a little misleading for outsiders as you may not find many fresh flowers to purchase. You will find lots of tulip bulbs, seeds of all varieties and an amazing collection of succulents. If you plan on taking any bulbs or seeds out of the country make sure to check with the vendors (and your countries' customs page) to see which varieties can be transported without being grabbed by customs on your way home. Make sure and check out the stores around the market street also as they have some of the more interesting stores in Amsterdam where you can find your typical souvenirs or a one of a kind keepsake.
3) Purmerend Market
This market is only on Tuesdays and in the city centre. The market area used to be for selling and auctioning cows and pigs. Nowadays it is for fresh cut flowers, food, and household goods. You can do all your weekly shopping here and find anything you need for your home. This is one of my favorite markets as it set up more for the locals and not tourists. Better bargains can be found in the markets outside of the major cities.
4) Waterlooplein Amsterdam
Open 6 days a week. Here you can find custom art pieces and clothing. The vendors are most likely the artists so feel free to ask any questions about a piece. Also, if you need a bike or any bike accessories they have you covered. Although, if your bike has been stolen, the locals say this is the market to find it at for sale. You will also find antiques, signs, and very comfortable slippers made to look like clogs in a variety of designs. A great souvenir to take home as they will not take much room and are practical.
5) Edam Cheese Market
Even if you do not make it on Wednesday during the summer, this is still a great market to explore. This is one of the oldest cheese trading markets in Holland. There are displays and statues depicting how life was years ago.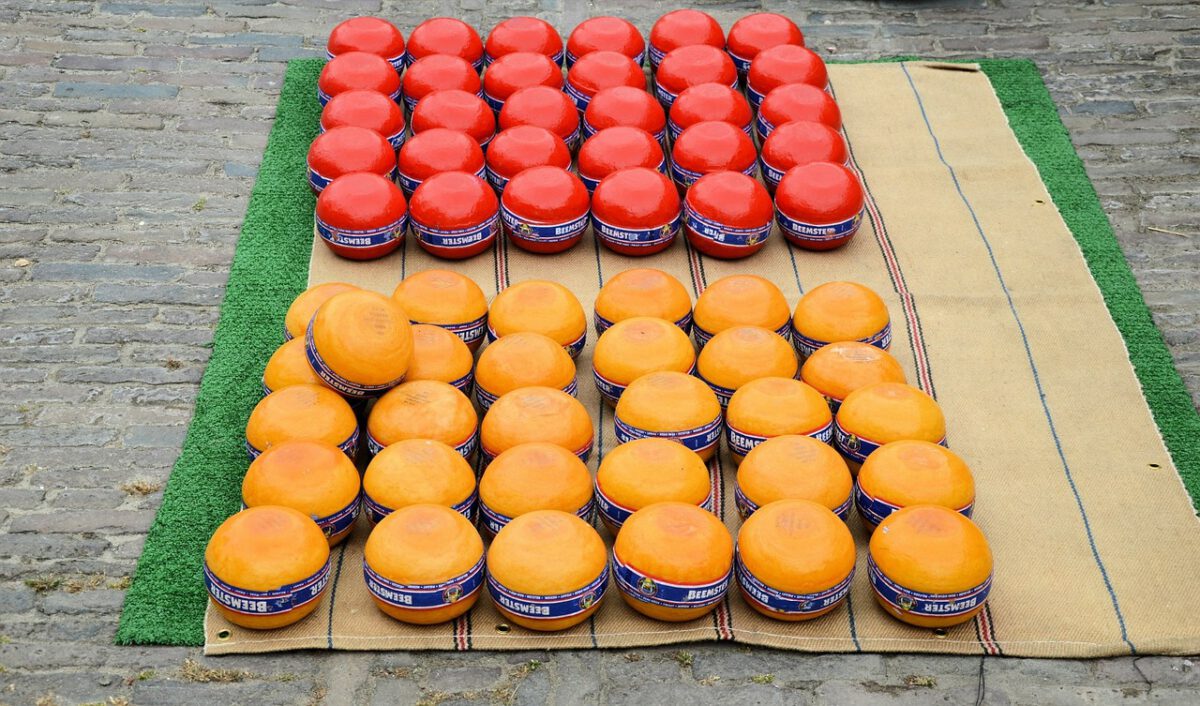 6) King's Day Markets
Here is the time for bargains on King's Day (27th April)! Locals set out their goods. Everything is for sale. The atmosphere is fun and most of the people are out just to have fun. Grab a glass of wine from a café and browse the streets. Just be careful not to step on anyone's displays as most are laid out on the ground and not on tables.

Market day is a great time to get out and explore the local culture and people. Even if you do not find that exclusive treasure you may have been searching for, going out to the market will be a highlight of your trip.
What do you think are the best markets in and around Amsterdam? Let us know in the comments and don't forget to join our Facebook group!